What better way to start your weekend than with a round-up of some of the best athletics, running and fitness-related stories from the past seven days?



Runners in the Milesti Wine Run in Moldova (Organisers) © Copyright

This wouldn't be a bad way to spend part of your weekend.

It's in Moldova's Mileștii Mici Winery, whose cellar includes more than 200km of underground passages. Running oenophiles: the next edition is scheduled for 9 February. The course record? 33:08.
Full article (runnersworld.com).
US middle distance runner Robby Andrews (Getty Images) © Copyright

Andrews, one of the USA's most promising middle-distance runners, struggled for more than a year to find a cure to the infection that was raging through his body. A very useful piece for elite and recreational runners alike.
Full article (runnersworld.com).
Tianna Bartoletta ahead of the IAAF Athletics Awards 2018 in Monaco (Giancarlo Colombo) © Copyright

The Kick, a women's running newsletter, invited a handful of women involved in the running world in the US -- athletes, journalists, sponsors and others -- to weigh in on who they're betting on to change the sport this year. It's a nice variety, touching on all aspects of athletics and running.
Full article (thekick.substack.com).
British 400m runner Anyika Onuora (Getty Images) © Copyright

Anyika Onuora was part of the British quartet that raced to bronze in the 4x400m relay at the 2016 Olympic Games. Just ten months before she stood on the Rio podium, Onuora was on the mend from a life-threatening bout of malaria that struck her during a visit to Nigeria, her father's homeland.
"The doctor said to me that if I hadn't been treated within 15-18 hours, then I would have died."
Onuora admits it was a frightening ordeal, but with Rio just months away, her focus was on recovery.
'Anyika was in hospital for a week where she attempted to build up her strength by doing laps around the bed and the room.
'She said fellow patients "thought I was crazy" but "I was worried about my career." She added: "All my career is measured in numbers and when I was in hospital, I kept thinking about time and when I could be sent home."'
Full article (metro.co.uk).
Road runners in action (Getty Images) © Copyright

And its connection to injury.
Researchers at the University of Jyväskylä in Finland and the University of Calgary in Canada deployed 'unsupervised machine learning', a form of artificial intelligence, that attempted to group runners into categories based on their strides and then see how, and if, those falling into certain categories were more prone to injury.
Full article (outsideonline.com)
The Way of the Runner podcast (Adharanand Finn) © Copyright

Adharanand Finn, author of Running with the Kenyans, The Way of the Runner and The Rise of the Ultra Runners, has just launched The Way of the Runner: Conversations on Running, a podcast he says will further explore why people are drawn to running through discussions with other runners --some obvious, some not. Like his first guest, English snooker player Ronnie O'Sullivan, one of the most successful players in the history of his sport, who says he much prefers running to snooker.
Link.
When the focus remains on 'perfecting' your body, many say no.
From the lead:
'There is one particular video in the Underbelly, the app by body-positivity advocate and yoga instructor Jessamyn Stanley, that I do almost every week. It's a 36-minute workout of sun salutations that builds up to a yoga posture popularly known as Wild Thing, where you teeter somewhere between a side plank and a backbend. It's a hard workout that makes me feel badass, but my favorite part — and the reason I repeat the video so often — is right at the beginning, when Jessamyn tells me to go into a "wide-legged" Child pose, with my heels together and knees spread apart. "I love to just make space for my body," Stanley says as she settles luxuriously into the pose. "I feel like even if you don't have a belly, it's nice to just — " Then she interrupts herself. "Well, everybody has a belly. Well, I guess not every body. #AllBodies." She laughs and resumes the point: "Even if you are smaller-bodied, it can be nice to just take up space. We spend so much of our lives making ourselves small. So make yourself big and vast."
Every time I hear this, I flash back to the many million yoga, barre, and Pilates classes I've taken all over New York City where I never once heard anyone suggest that I allow myself to be big or vast. '
Full article (elemental.medium.com).
~ Weekend links for 11 January ~
Allyson Felix in the mixed 4x400m at the IAAF World Athletics Championships Doha 2019 (Getty Images) © Copyright

In this interview with NBC Sports, US sprint star Allyson Felix looks back on her return to running in 2019 after an emergency C-section at 32 weeks with severe preeclampsia to give birth to her daughter, Camryn.
She recalls feeling discouraged in her first workout, a 30-minute walk on a treadmill, but five months later she lined up for the 400m at the US Championships.
Now she is looking ahead to Tokyo at what could be her fifth Olympic Games.
Full article (nbcsports.com)
Faith Kipyegon at the IAAF World Athletics Championships Doha 2019 (Getty Images) © Copyright
Faith Kipyegon is another Olympic gold medallist who returned to action in 2019 after recently giving birth.
The Kenyan 1500m runner, who started training with Patrick Sang's group in 2019, earned the silver medal at the World Championships last year in a Kenyan record of 3:54.22, despite competing with an injury.
Full article (the-star.co.ke)
One of the posters for the Tokyo 2020 Olympic Games (Tokyo 2020) © Copyright
Earlier this week, Tokyo 2020 organisers unveiled the official posters for the Games.
If you haven't seen them already, check them out.
And then see how they compare to the other Olympic posters through the ages: full article (insidethegames.com)
US middle-distance runner Mary Cain (Getty Images) © Copyright
In this interview with Women's Running, USA's 2014 world U20 3000m champion Mary Cain explains how she is keen to turn her past experiences into a force for good.
"I still want to be an elite athlete but being an advocate for women's sports and healthy coaching practices is my new dream," she says.
Full article (womensrunning.com)
Cain was also named by womensrunning.com as one of their 2020 Power Women of the Year Honorees.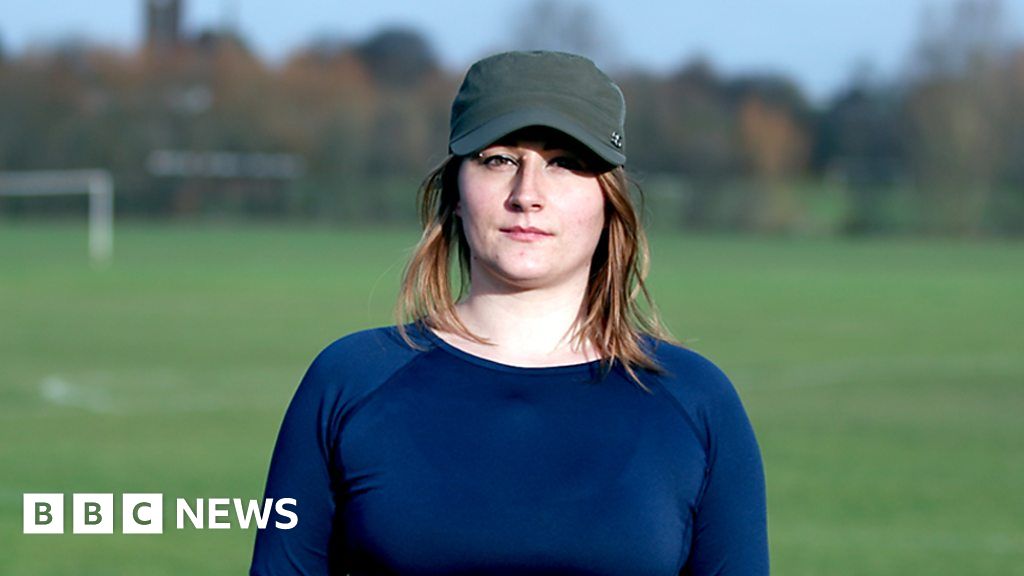 Jerry may not be an elite athlete, but she turned to running as a way of helping her recover from depression and severe social anxiety.
Full video (bbc.co.uk)
When it comes to running improvements, most people focus on increasing mileage or improving nutrition or buying top-of-the-range shoes, but have you considered the effects of aerodynamics on your performance?
Full article (interestingengineering.com)
Wilson Kipketer after setting the 800m world indoor record at the 1997 IAAF World Indoor Championships (Getty Images) © Copyright
To mark the start of the indoor season, European Athletics looks back at an iconic moment in the sport's history: Wilson Kipketer's world indoor 800m record.
Full article (european-athletics.org)
Joshua Cheptegei after taking the 10,000m title at the IAAF World Championships Doha 2019 (Getty Images) © Copyright
In this interview with New Vision, world 10,000m champion Joshua Cheptegei says he is planning just one competition ahead of the Olympic Games: the World Athletics Half Marathon Championships Gdynia 2020.
Full article (newvision.co.ug)
Two-time defending champion Geoffrey Kamworor on the eve of the IAAF/Mikkeller World Cross Country Championships Aarhus 2019 (Getty Images) © Copyright
Geoffrey Kamworor, one of Cheptegei's biggest rivals across all terrains, recently told the Daily Nation that he too is targeting Olympic gold in 2020.
Full article (nation.co.ke)
Tianna Bartoletta during the women's long jump final at the 2016 Rio Olympic Games (Getty) © Copyright
US sprinter and long jumper Tianna Bartoletta has experienced the highest highs within the sport and the lowest lows away from the track.
In this piece with womensrunning.com, the multiple world and Olympic gold medallist explains how writing about her experiences helped with the healing process.
Full article (womensrunning.com)
Fires in Australia (robdownunder / Flickr) © Copyright
Australian runners are calling on the global running community to step up as the country continues to face devastating wildfires
Full article (runnersworld.com)