Olympic nations of the world (© Christel Saneh)
In one month from now, when the Olympic cauldron is lit in Tokyo's National Stadium, the first Games to be held in the midst of a global pandemic will get under way.
But that won't be the only reason why history will be made in the Japanese capital.
As is the case at every Olympics, dozens of nations will converge on the track, field and roads in a bid for glory, not only for themselves but also for the nations they represent.
Many events will naturally be dominated by the powerhouses within the sport, but there are several disciplines where medals could be won by athletes from nations that have not yet made much of an impact on the Olympic stage.
If, like many sports fans, you enjoy rooting for the underdog at major events, here are 10 athletes who could make history for their country when they compete in Tokyo next month.
Lonah Chemtai Salpeter, marathon - Israel 🇮🇱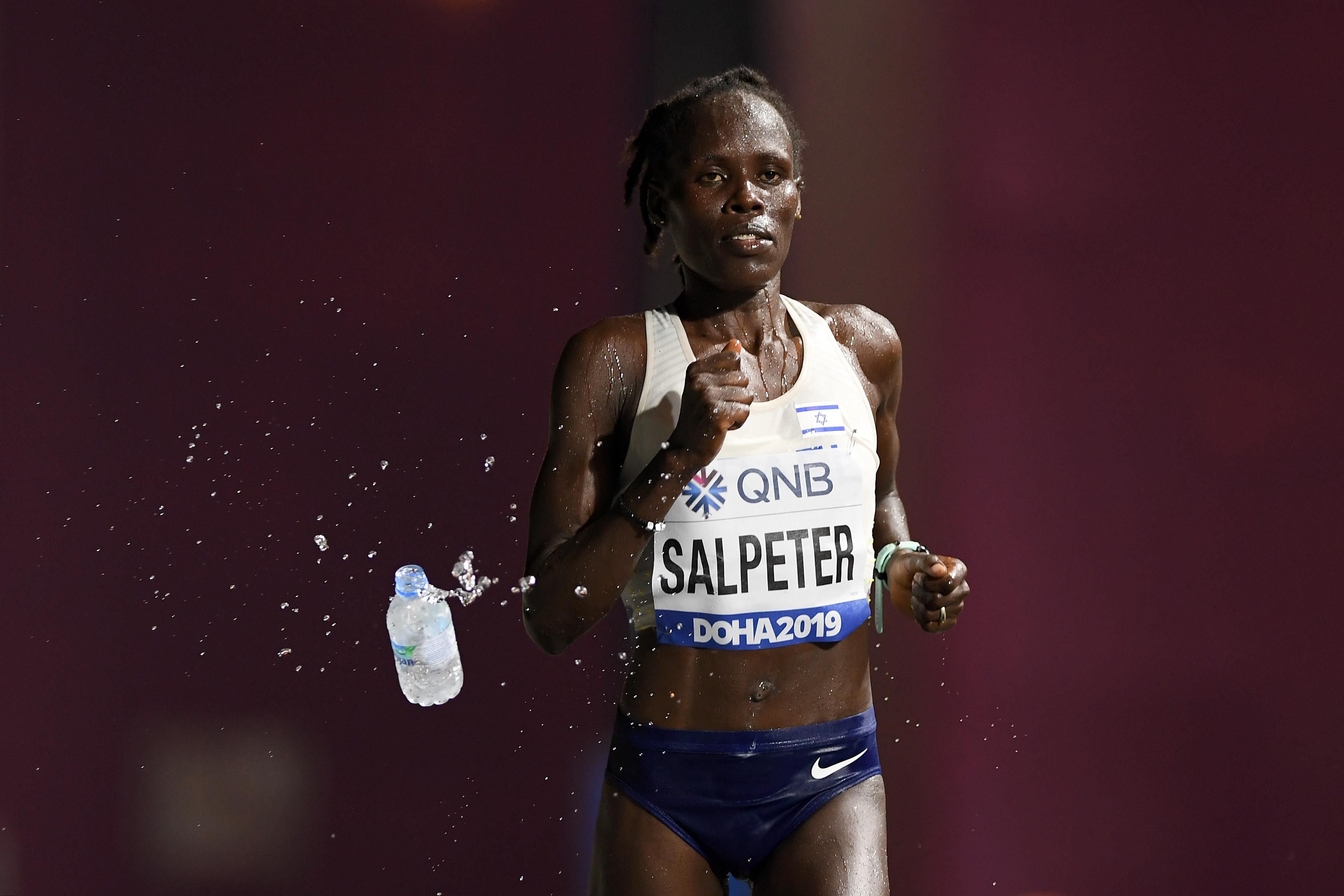 Lonah Chemtai Salpeter has in recent years progressed to become one of the best distance runners in the world.
In 2018 she won the European 10,000m title, then went on to set national records for the half marathon (1:06:09) and marathon (2:17:45).
She competed at the 2016 Olympics in Rio but failed to finish the marathon. She then suffered a similar fate at the 2019 World Championships, having been in contention during the early stages.
But she will be buoyed by the fact that this year's Olympics is being held in Japan, because last year she won the Tokyo Marathon in a Japanese all-comers' record of 2:17:45.
Israel has never before won an Olympic medal in athletics. To date, their best result in an athletics discipline has been a fifth-place finish, achieved by triple jumper Hannah Knyazyeva-Minneko in 2016 and high jumper Konstantin Matusevich in 2000.
Neeraj Chopra, javelin - India 🇮🇳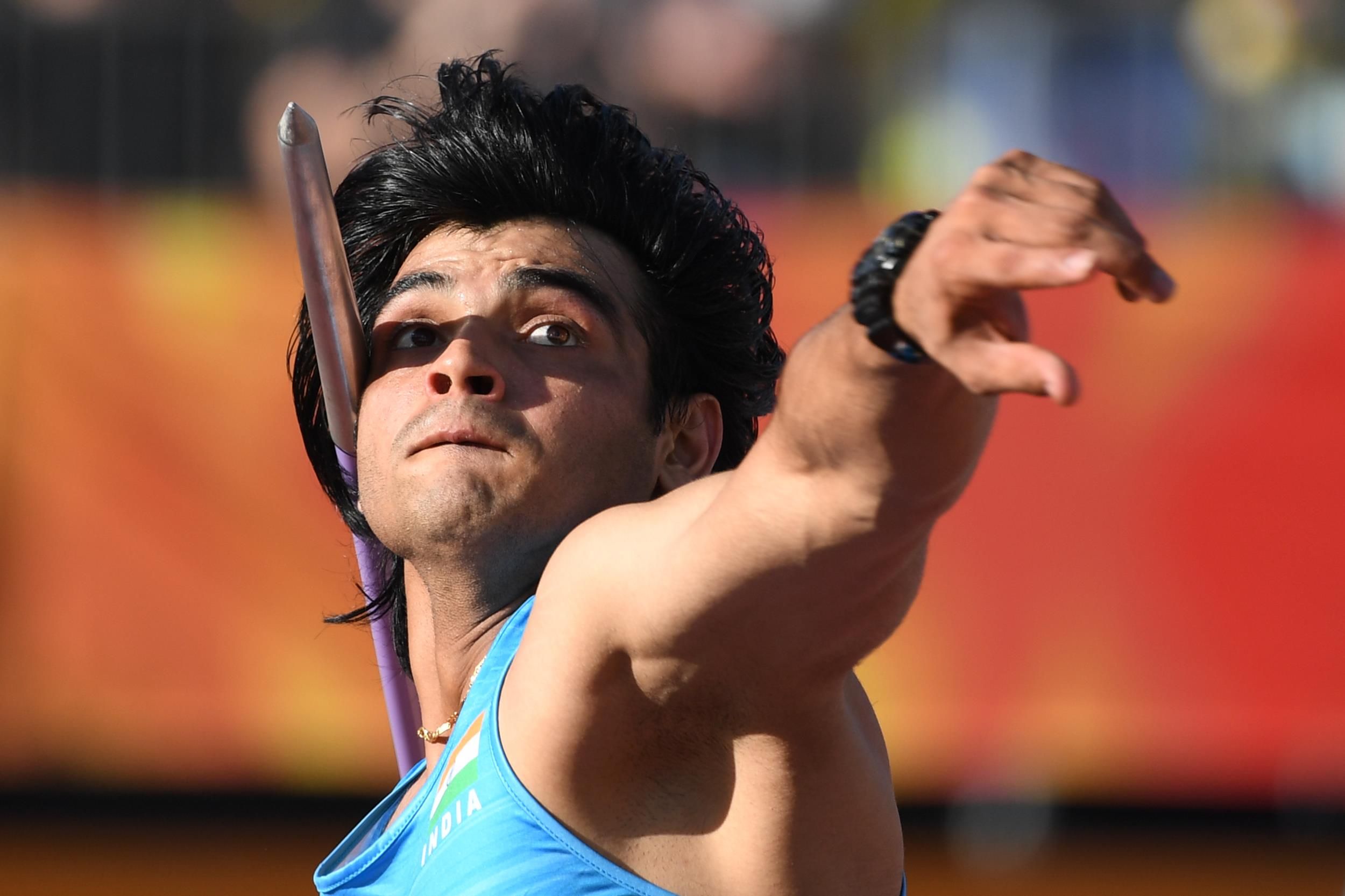 The past five years would have felt like an eternity for Neeraj Chopra.
Back in 2016, aged 18, Chopra enjoyed a stunning breakthrough to win the world U20 title, throwing a world U20 record of 86.48m. Unfortunately, it came just 11 days after the qualification period closed for the Olympic Games, so he was unable to compete in Rio.
He has since gone on to establish himself as one of the best javelin throwers in the world, winning the Asian title in 2017 and Commonwealth and Asian Games golds in 2018.
Earlier this year, he extended his own Indian record to 88.07m. His last defeat came in September 2018, though he did have to miss the entire 2019 season due to injury.
India's record at the Olympic Games is a slightly contentious subject. Their only athletics medals to date were won by Norman Pritchard, who earned two silver medals in 1900. Some historians, however, argue that Pritchard was a member of an old colonial family and, although he was born in India, was undisputedly British.
Regardless, no athlete from India – a nation of 1.3billion people – has ever won an Olympic gold medal.
Joseph Fahnbulleh, 200m - Liberia 🇱🇷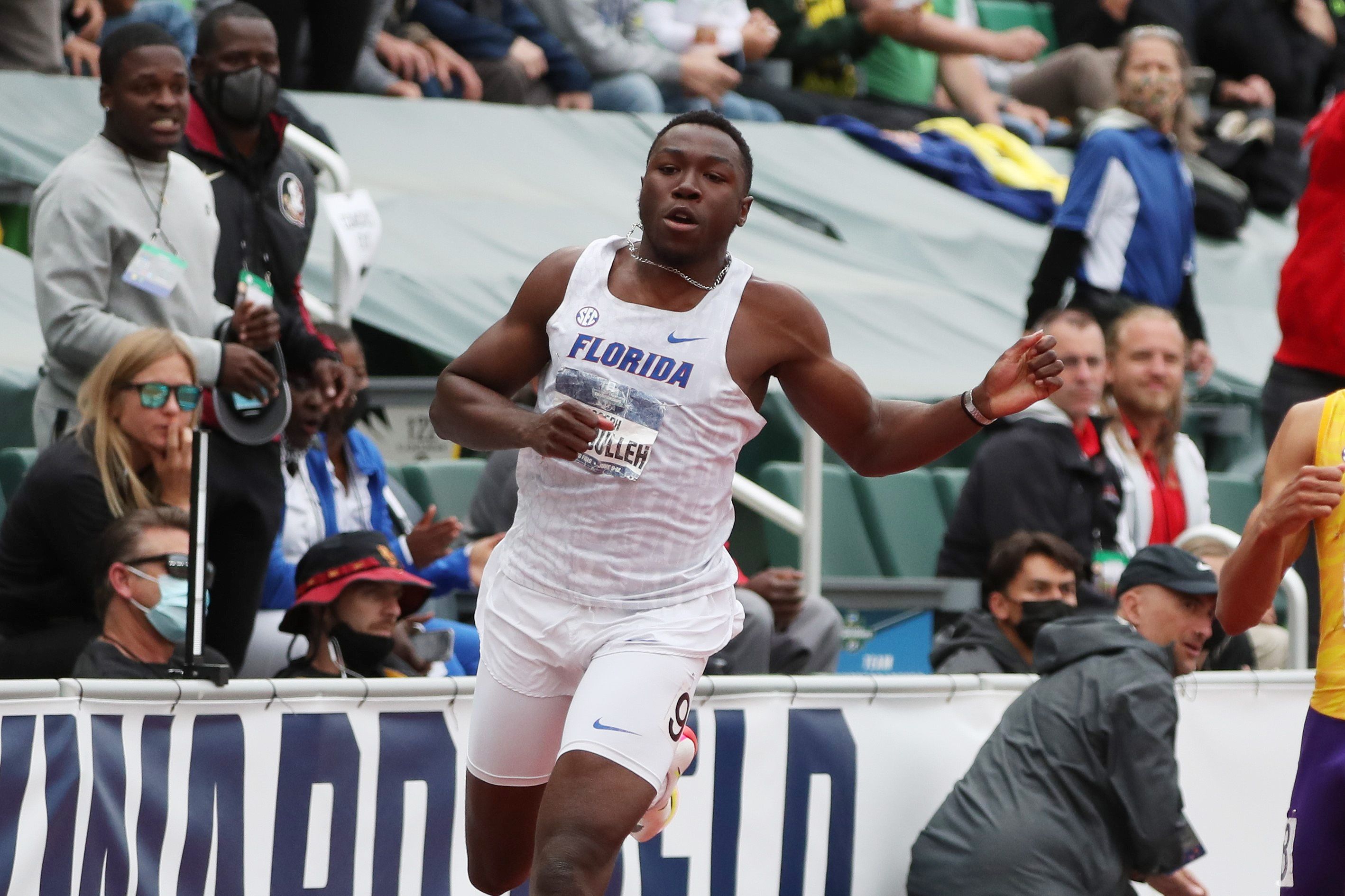 In the immediate aftermath of the recent NCAA Championships, videos of Joseph Fahnbulleh winning the men's 200m went semi-viral as fans were stunned by the way he made up ground in the closing stages with his long and powerful stride.
What made his 19.91 victory all the more impressive is the fact he is still only 19 years of age.
Although he has been based in the US for most of his life, Fahnbulleh has Liberian citizenship and he recently announced he will represent them in Tokyo.
No athlete from Liberia has ever finished in the top eight in their event at the Olympics, let alone won a medal. The country's best result to date was Jangy Addy's 19th-place finish in the decathlon in 2008.
Kimberly Garcia, 20km race walk - Peru 🇵🇪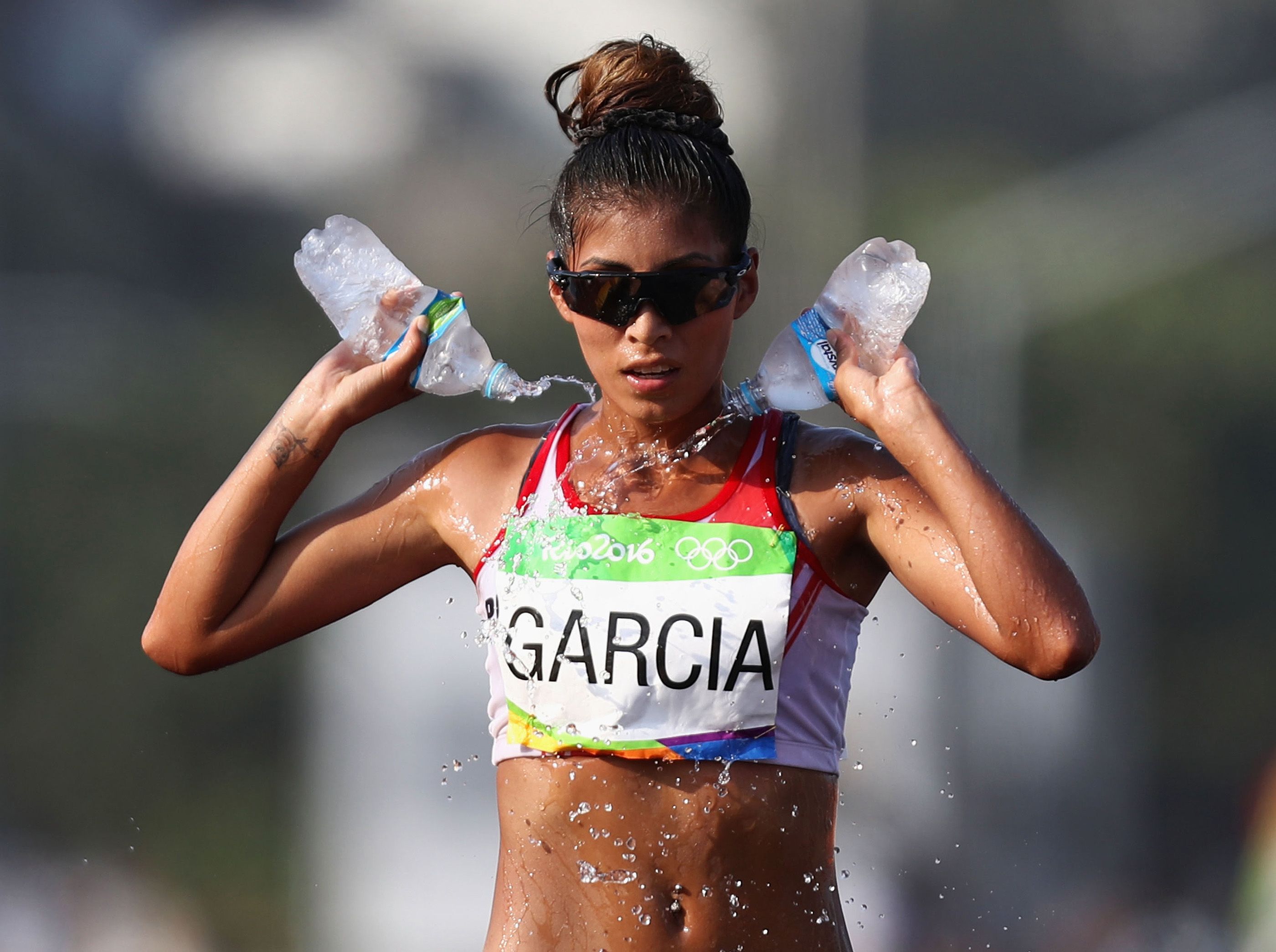 When Kimberly Garcia competed at the Rio 2016 Olympic Games, she made a bit of Peruvian sporting history.
Her 14th-place finish in the 20km race walk is the highest placing ever achieved by a woman from Peru in an Olympic athletics event.
She has gone on to achieve even greater successes, placing seventh at the 2017 World Championships, taking bronze at the 2018 South American Championships and earning silver at the 2019 Pan-American Games. She has also reduced her national record to 1:28:56.
Peru has never won an Olympic medal in athletics; their best placing to date is 12th, achieved by discus thrower Eduardo Julve back in 1948.
Thea LaFond, triple jump - Dominica 🇩🇲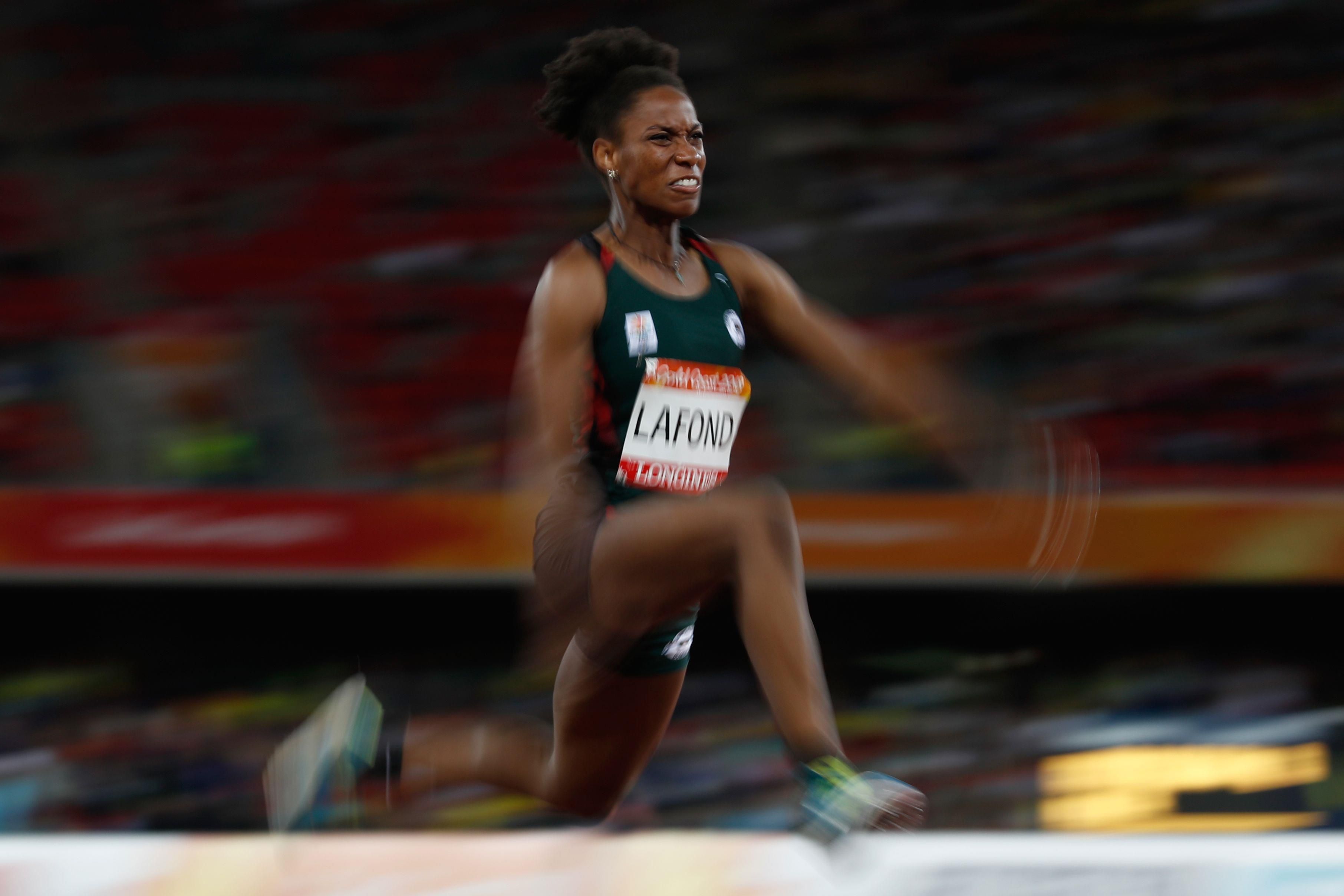 Thea LaFond doesn't have particularly fond memories of her first Olympic experience.
A hamstring injury sustained just days before the triple jump got underway in Rio in 2016 meant LaFond was nowhere near her best, and she wound up 37th and last in qualifying.
But five years on, the 27-year-old from Dominica is a much stronger athlete. Following her bronze medal at the 2018 Commonwealth Games, she has extended her national records to 14.38m outdoors and 14.54m indoors. She is also competitive on the biggest stage and recently finished fourth in a high-quality competition at the Wanda Diamond League meeting in Doha.
To date, Dominica hasn't won a medal of any colour in any Olympic sport. But simply progressing beyond the qualifying round would mean LaFond would make history; no athlete from Dominica has ever competed in an Olympic final.
Kyron McMaster, 400m hurdles - British Virgin Islands 🇻🇬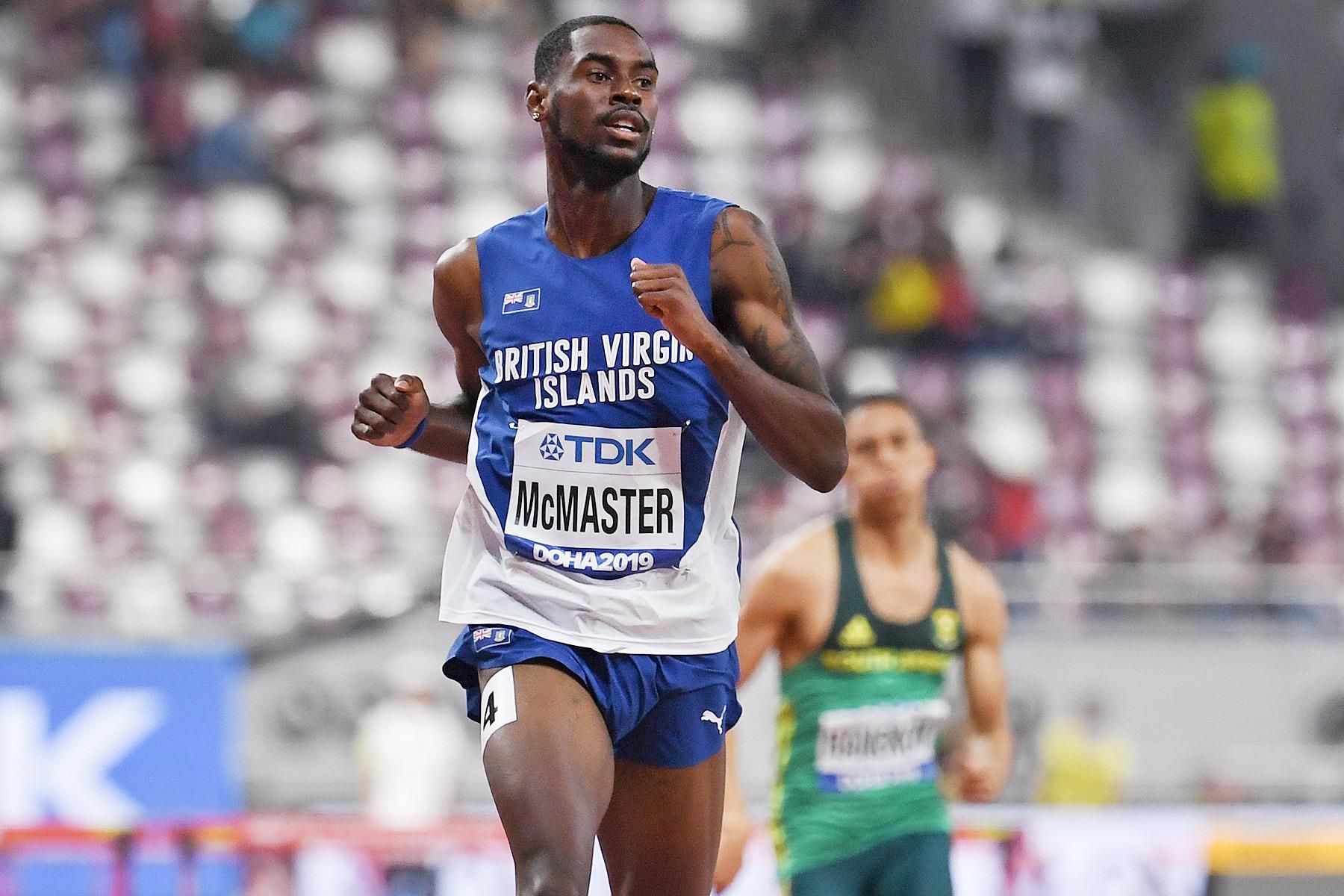 In most other years, Kyron McMaster would likely be a gold medal favourite in his event. But the 24-year-old competes in the 400m hurdles, one of the highest quality disciplines in athletics at the moment, boasting three of the four fastest men in history.
That, however, could be a good thing for McMaster as it means less pressure for the one-lap hurdler from the British Virgin Islands.
He made a big breakthrough in 2017, setting a national record of 47.80 to top the world list that season. He was disqualified in his heat at the World Championships later that year, but returned to win the Diamond League final.
More recently, he reduced his national record to 47.50 and he followed it with a 47.82 clocking to finish third at the Wanda Diamond League meeting in Doha.
With such consistency against the world's best hurdlers, McMaster will be aiming to at least make the Olympic final in Tokyo – which would represent a historic moment for the British Virgin Islands. The tiny Caribbean nation has never featured on an Olympic podium of any sort, so a medal would be even more momentous.
Alex Rose, discus - Samoa 🇼🇸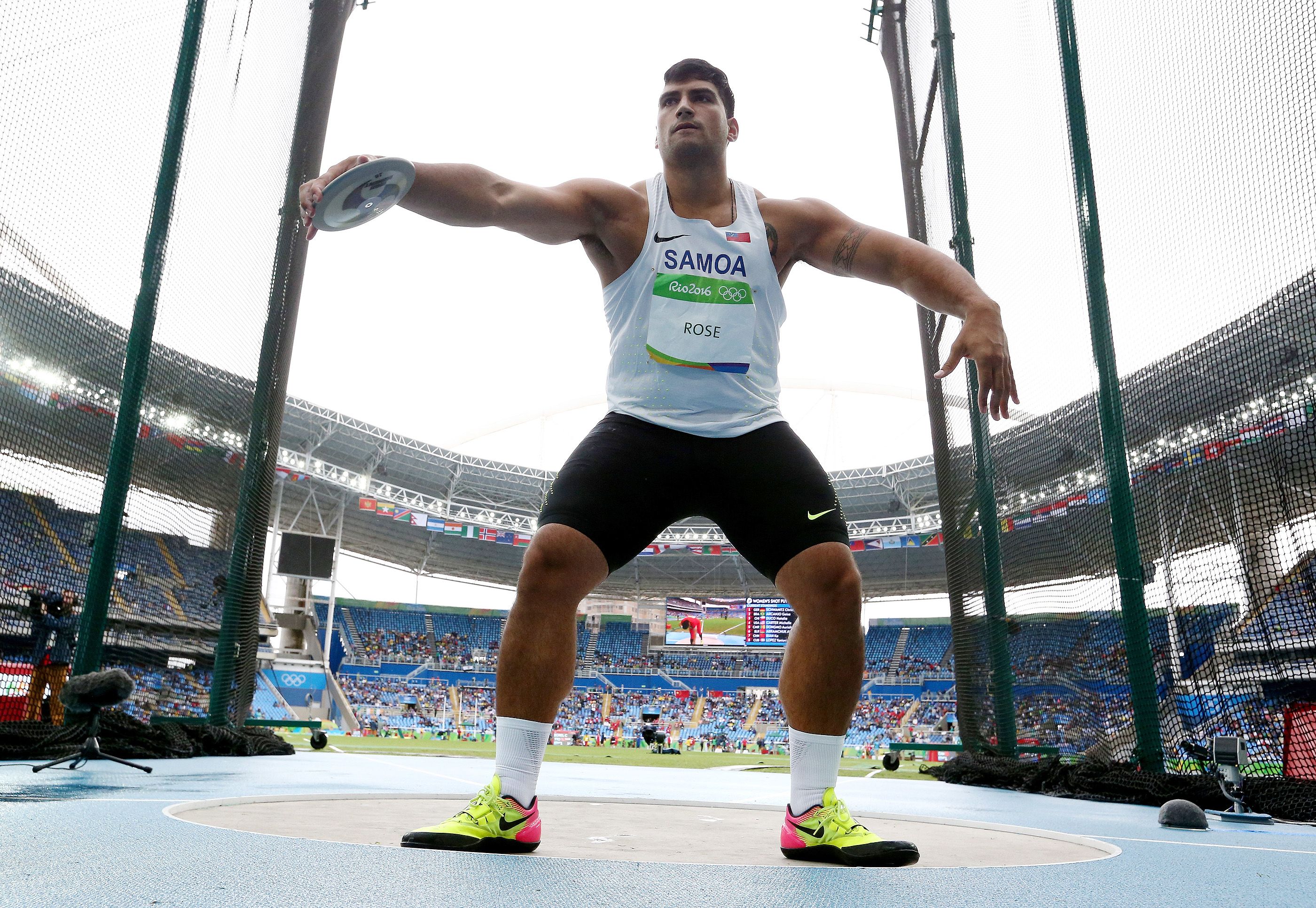 The Tokyo Olympics will be Alex Rose's sixth global championships and the Samoan thrower has enjoyed his best build up yet to a major event.
The 29-year-old has set two national records this year, throwing 67.17m in March and 67.48m in May. In recent weeks he has had some solid results at European meets, placing third in Sollentuna and second in Kladno.
Rose competed at the Rio Olympics in 2016, placing 29th in qualifying. But he's keen to become the first Samoan athlete ever to reach an Olympic final – and, once he's there, who knows what could happen.
Amel Tuka, 800m - Bosnia & Herzegovina 🇧🇦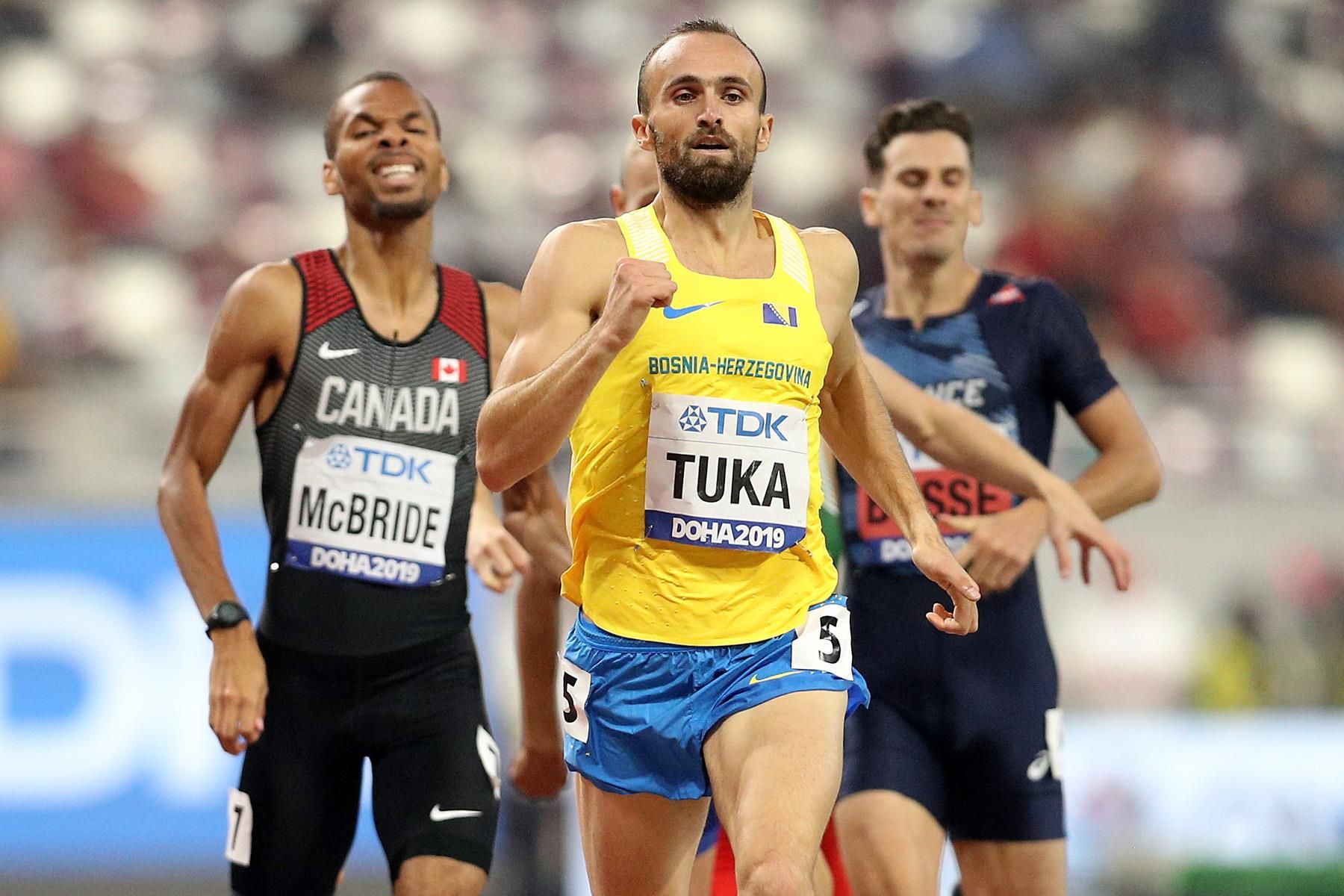 It was something of a shock when Amel Tuka missed out on the Olympic final in 2016.
Just one year prior, the 800m runner from Bosnia and Herzegovina had clocked a world-leading 1:42.51 before going on to take bronze at the World Championships in Beijing. In 2016 he had hoped to become the first person from his country to win an Olympic medal, but it wasn't to be.
He once again featured on the podium in 2019, taking silver at the World Championships in Doha. A strong tactician who knows how to produce his best when it matters, Tuka could well be in medal contention again in Tokyo later this year.
Andrea Vargas, 100m hurdles - Costa Rica 🇨🇷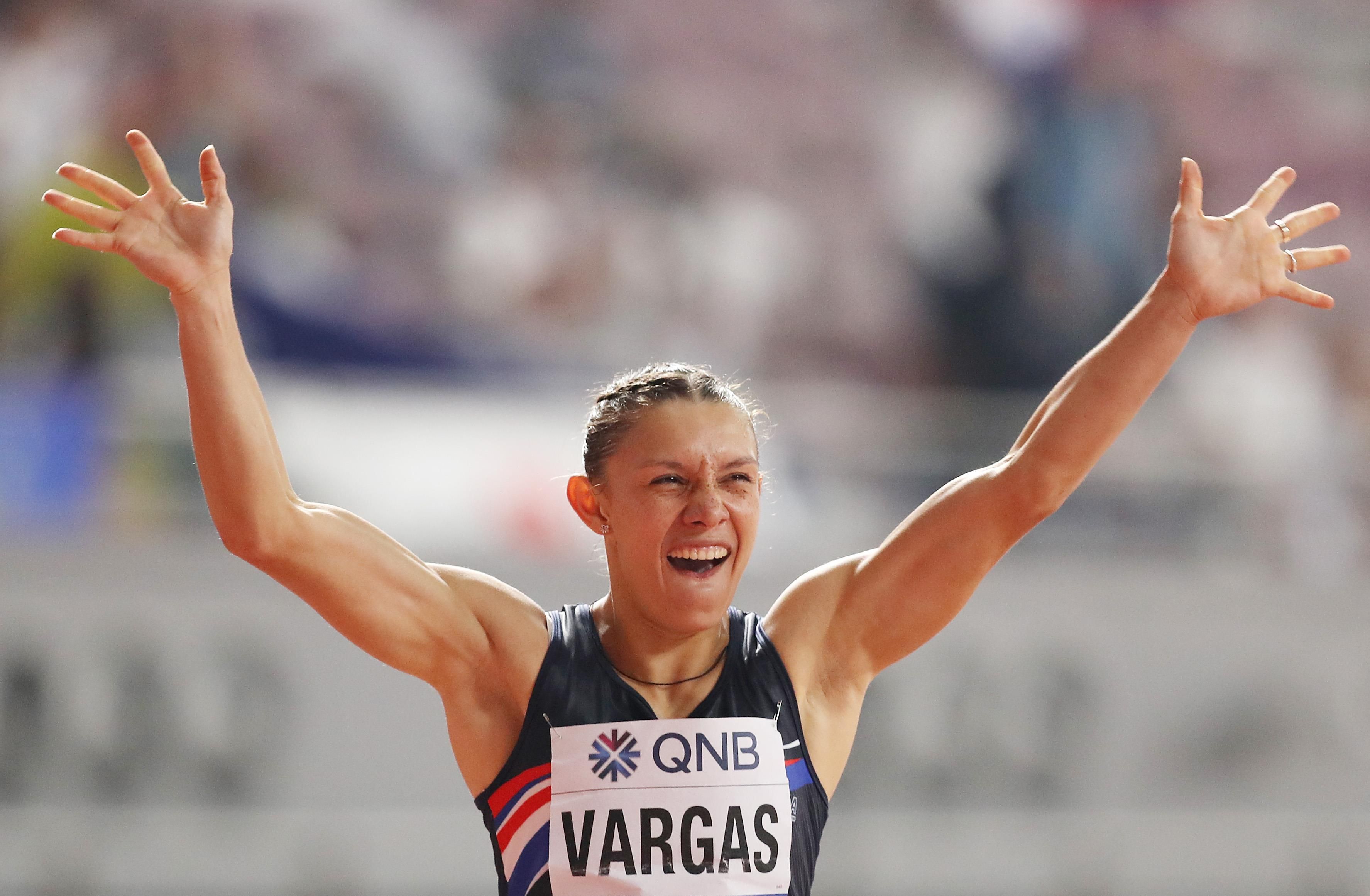 Long before the Covid-19 pandemic struck, Andrea Vargas had adapted her surroundings to create a training environment to allow her to thrive.
The Costa Rican sprint hurdler, who trains on a cement track near her home with homemade hurdles, came to the fore in 2018, setting a national record of 12.90. Her career then gathered pace in 2019 as she won Pan American gold, becoming her nation's first woman to win an athletics medal at those Games, and then set national records in each round of the World Championships in Doha, culminating with a fifth-place finish in 12.64.
Should Vargas replicate that finish in Tokyo, or indeed simply reach the final, it would represent the best ever Olympic result by a Costa Rican athlete. And she will be joined at the Games by her younger sister Noelia, who has qualified in the 20km race walk.
Hugues Fabrice Zango, triple jump - Burkina Faso 🇧🇫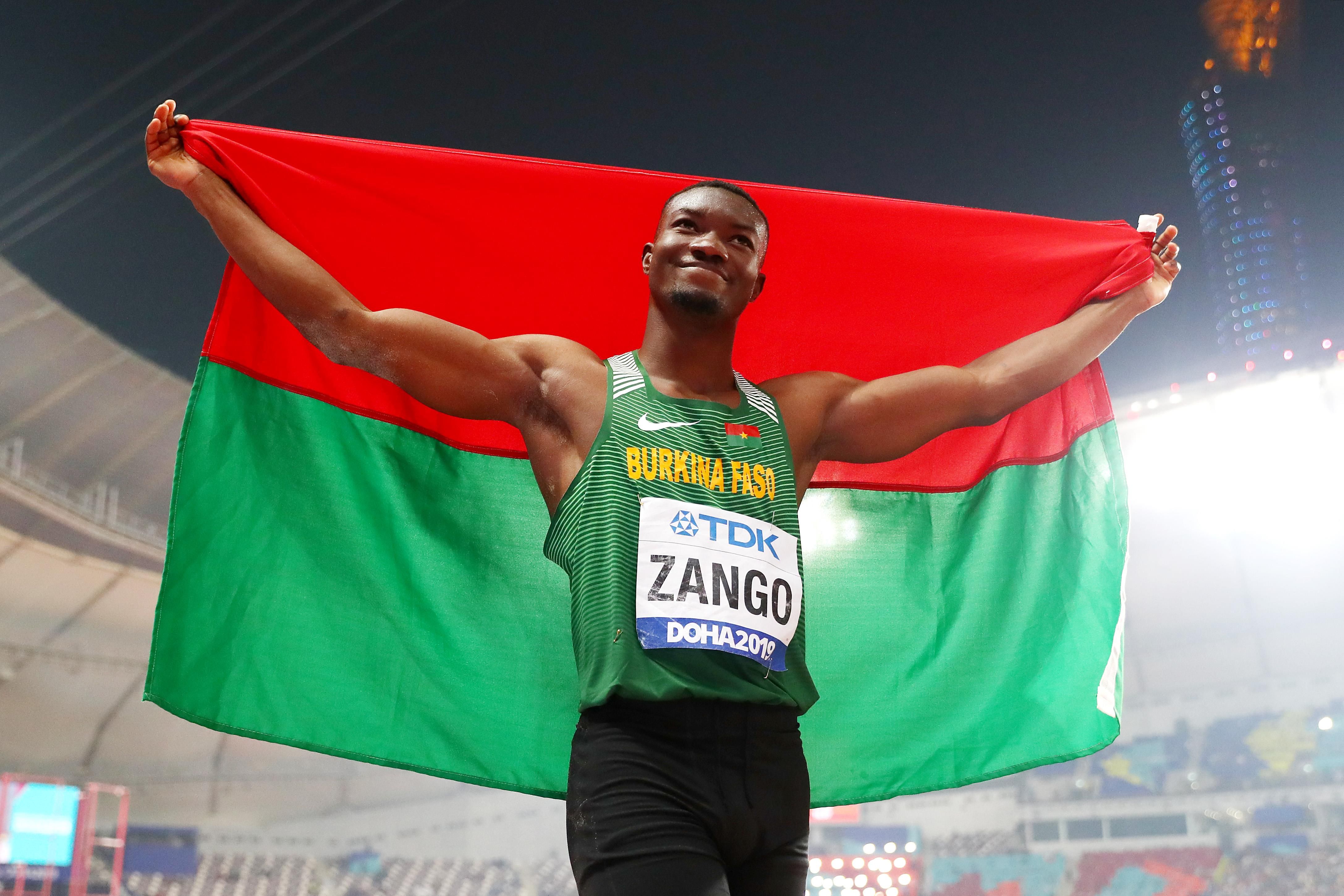 Triple jumper Hugues Fabrice Zango has already achieved many sporting firsts for Burkina Faso.
Along with all the national and African records he has set indoors and outdoors, in 2019 the 27-year-old became the first athlete from his nation to win a World Championships medal when placing third in Doha. And earlier this year, he became the first Burkinabe athlete to set a world record, bounding out to a world indoor triple jump record of 18.07m in Aubiere.
Since the 2019 World Championships, Zango has won 16 of his past 17 competitions and has consistently beat the world's top triple jumpers. He'll head to Tokyo as the favourite in his event where he looks set to become the first person from Burkina Faso to win an Olympic medal in any sport.

Jon Mulkeen for World Athletics