Yaime Perez and Daniel Stahl in the discus at the Olympic Games (© Getty Images)
Women's discus
Entries | timetable | world rankings | 2021 world list | world all-time list | how it works
Sandra Perkovic is chasing a three-peat.
The Croatian discus star is vying for a third consecutive Olympic gold medal, although she faces a loaded field in Tokyo including world champion Yaime Perez of Cuba and 21-year-old world leader Jorinde Van Klinken of the Netherlands.
Perkovic, a two-time world champion and five-time European gold medallist, became only the second woman ever to win back-to-back discus golds at the Olympics with her victories in London in 2012 and Rio in 2016. Now, the 31-year-old has a chance to become the first to win three straight.
"I want to be remembered as the best female discus athlete ever," Perkovic said.
Five years ago in Rio, Perkovic fouled on five of her six throws during the final but still won by more than two metres with her one valid throw of 69.21m. She cracked the 70-metre barrier to win gold at the 2017 World Athletics Championships in London with 70.31m but settled for bronze in Doha in 2019 with 66.72m.
Back from injury, Perkovic re-established herself as a contender for gold in Tokyo by securing her 43rd Diamond League win (and first in almost two years) in Florence in June with a throw of 68.31m, third best in the world this year.
Coached by her boyfriend and 2002 world U20 shot put champion Edis Elkasevic, Perkovic has said she hopes to compete in five Olympics, matching the number of Olympic rings. That would see her also in action in Paris in 2024 and Los Angeles in 2028.
But first comes Tokyo and a crop of challengers seeking to topple her from her Olympic throne.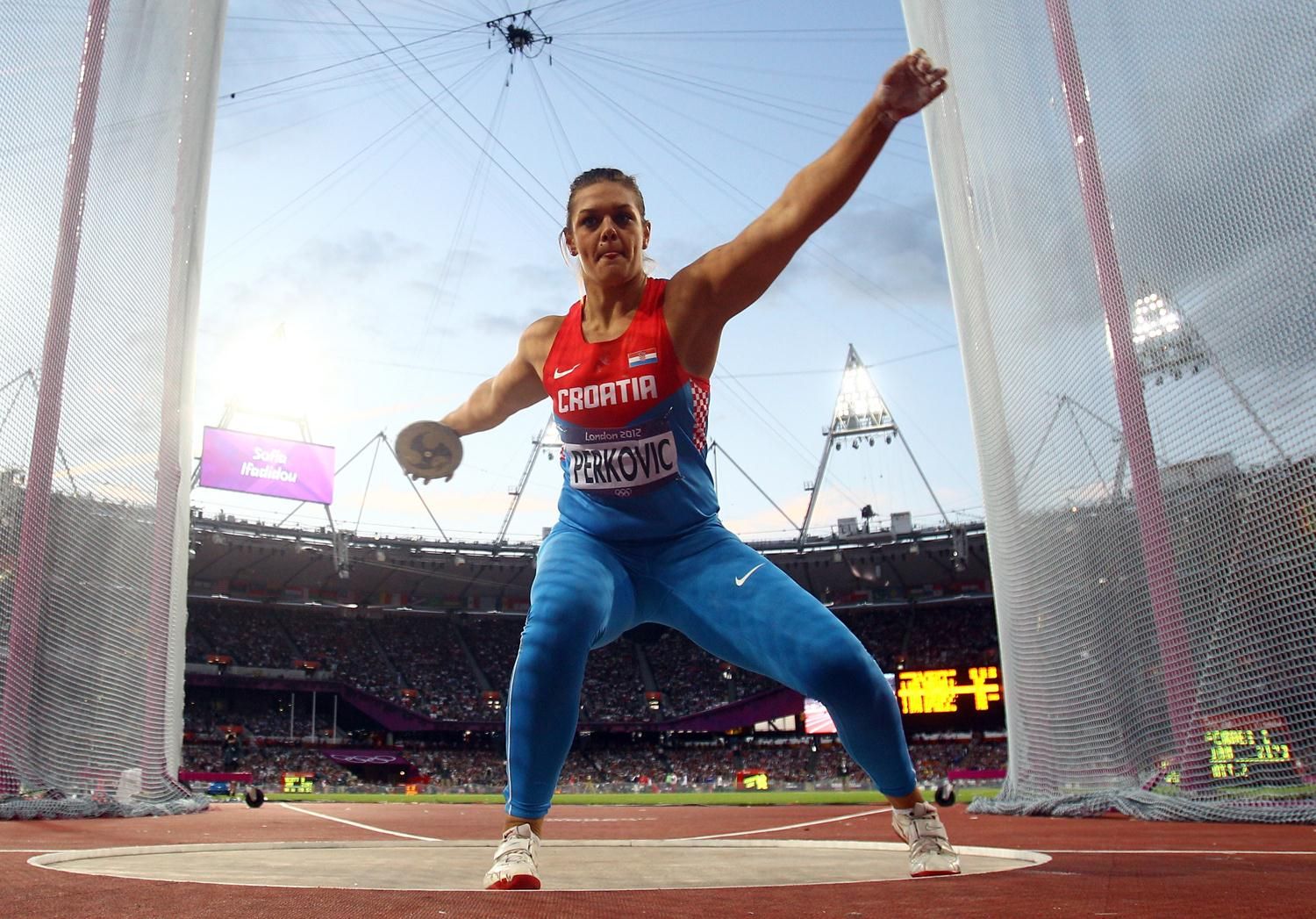 Van Klinken stunned the sport by unleashing a throw of 70.22m at the USATF Throws Festival in Tucson, Arizona, in May. It was the longest throw of the past three years, obliterating the Dutch record and adding about nine metres to her best mark before this year. After her 70.22m, her next best is the 65.94m she threw two days earlier, also in Tucson.
"The distance is so surreal to me and it being the No.1 mark in the world in the Olympic year," Van Klinken said after her stunning performance. "It's crazy to be at the top of the world list, unbelievable."
Van Klinken and Perkovic are the only two European throwers to surpass the 70-metre mark this century.
The Dutchwoman, the NCAA champion from Arizona State University, failed to make the discus final in Doha. She also competes in shot put and would like to participate in both events at future Olympics.
"Going to the Olympics and throwing 70 (feet) are two of my biggest goals," said Van Klinken, . "I've always said I wanted to win medals in shot put and discus so that would be my next goal."
Also in contention should be US champion Valarie Allman, the only other athlete who has thrown beyond 70 metres this year. The 26-year-old produced a throw of 70.01m at the US Olympic Trials in June in Eugene, Oregon. That was just short of the US record of 70.15m she set last August.
"There have been several [athletes] who have absolutely dominated for years," said Allman, who finished seventh in Doha. "And I've gone from viewing them as my idols to now trying to figure out how to view them as my rivals."
That includes Perez, the Cuban who took gold in Doha with a throw of 69.17m and recorded a season's best of 68.99m in May in Havana. Cuban teammate and Olympic bronze medallist Denia Caballero should also be in the mix for medals in Tokyo, while two-time Jamaican champion Shadae Lawrence, who posted a national record of 67.05m in Tucson, should not be counted out.
Tokyo will be a sixth Olympic Games for France's Melina Robert-Michon, who won her first global medal at the age of 34 when she claimed silver at the 2013 World Championships. Olympic silver in Rio followed, thanks to her French record of 66.73m, and she picked up another medal in 2017, taking bronze at the World Championships in London.
Meanwhile, making her Olympic debut is Germany's 2019 world finalist Kristin Pudenz, who has improved to 66.31m this year.
Steve Wilson for World Athletics
Men's discus
Entries | timetable | world rankings | 2021 world list | world all-time list | how it works
Much has changed on the men's discus scene since the last Olympic Games.
Sweden's Daniel Stahl, who didn't even reach the final in 2016, has since emerged as the world's dominant discus thrower, capturing silver at the World Athletics Championships in 2017 and gold two years later. He's ended the season as world leader each year since 2016, lost just twice in 19 competitions in 2020 and just once in 13 competitions this year.
He'll arrive in Tokyo as the world leader at 71.40m and with three of the four farthest throws of the year.
His leading challengers?
Slovenia's Kristjan Ceh is a rapidly rising star in the event who, at just 22, is already a member of the 70-metre club after a 70.35m blast in Kuortane, Finland, in late June, landing him second on the world list heading into Tokyo. But the two-time European U23 champion hasn't yet managed to find a way to beat Stahl in their nine meetings.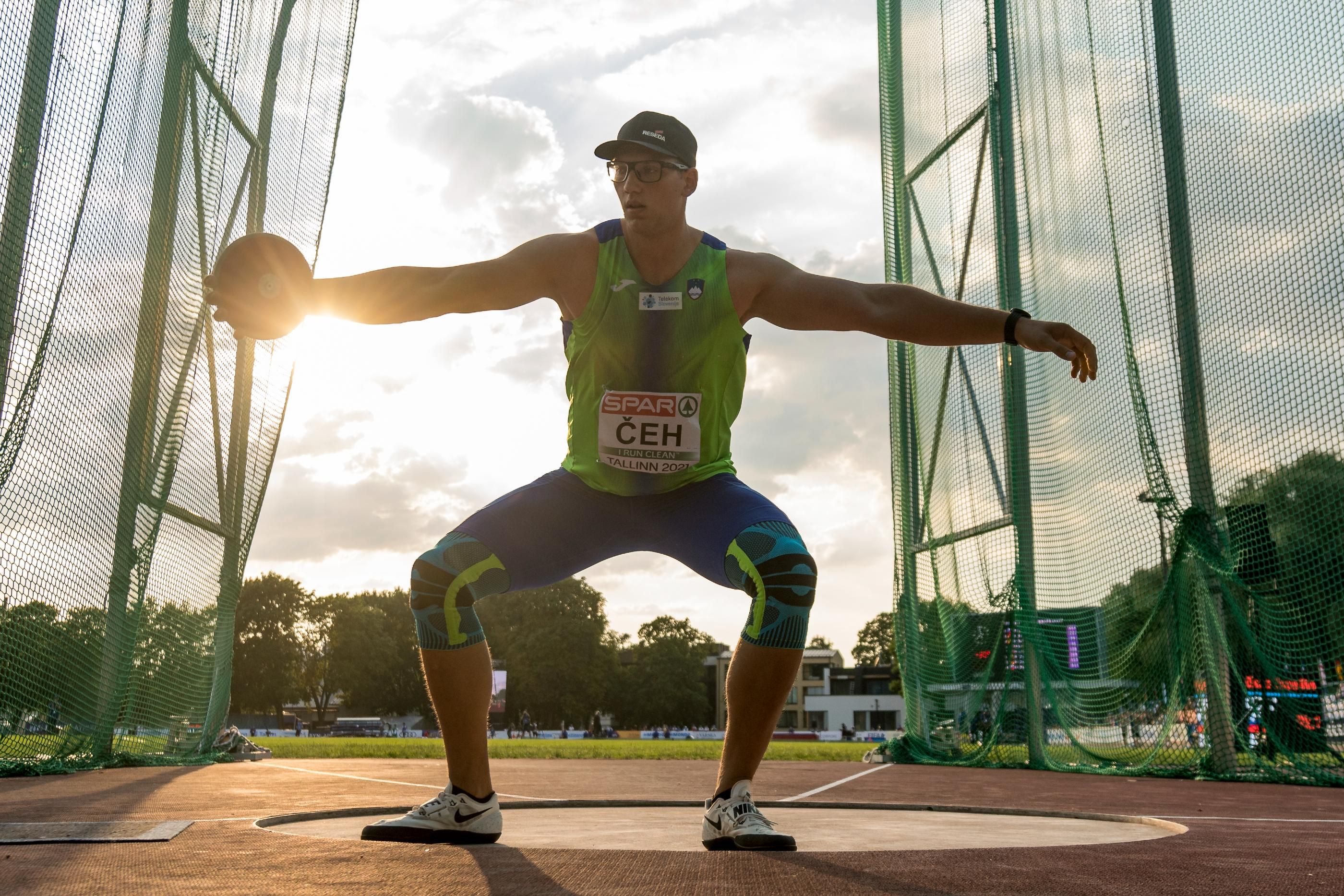 In recent years, few have.
Andrius Gudzius, the 2017 world champion, has fared best, sitting on the losing side of a 26-18 head-to-head tally against the Swede. The last time Gudzius emerged victorious was at the ISTAF meeting in Berlin last September. Gudzius, who unleashed his 69.59m career best in 2018, has a 68.62m best effort from this season.
Simon Pettersson, the No.2 Swede, and Austria's Lukas Weishaidinger, are this year's other two 69 metre-plus throwers and arrive with realistic podium ambitions. Pettersson, 27, reached a lifetime best of 69.48m in May while the 29-year-old Weishaidinger, the world bronze medallist, improved his national record to 69.04m in June.
Likewise, Jamaican strongman Fedrick Dacres, the world silver medallist two years ago, is fully capable of stealing a podium spot. The 27-year-old broke the 70-metre barrier in 2019 with 70.78m but has competed less often than most of the other top throwers over the past two seasons. In his last outing, he finished third in Szekesfehervar against a strong field.
Other prospective medallists include top US thrower Reggie Jagers (67.82m SB) and Alex Rose (67.48m PB, SB), who is looking to become the first Samoan athlete to reach an Olympic final.
Meanwhile, Christoph Harting, who succeeded older brother Robert as Olympic champion five years ago – a first in Olympic annals – has only been named to the German team as an alternate. 2015 world champion Piotr Malachowski, whose silver in Rio was his second in Olympic competition, will be the second oldest entrant in the competition, aged 38. He has a 2021 best of 64.67m that marks his 18th consecutive season with a throw of 64 metres or better. That won't land the Pole in the medal hunt but Daniel Jasinski's 67.47m career best from late May might. That throw was 42 centimetres better than the one that bagged the German a surprise bronze in Rio.
Bob Ramsak for World Athletics