---
OUR BRAND

LOGO DESIGN

A venue re-imagined by athletes, for athletes, the new Hayward Field is extraordinary. It is an architectural masterpiece, which pulls its materials from the immediate environment and echoes the colors and textures of the landscape. A striking feature of the design is the stadium's wooden rib-like bents that support the dramatic roof and surround Hayward Field.
The logo design challenge was to create an in-fill that would speak to the uniqueness of this event but sit within the World Athletics brand system launched in November 2019. It was Hayward Field's rib-like bents that provided this inspiration, executed in tightly cropped, dramatic bends, in bold colors within the containment device of the World Athletics brand identity.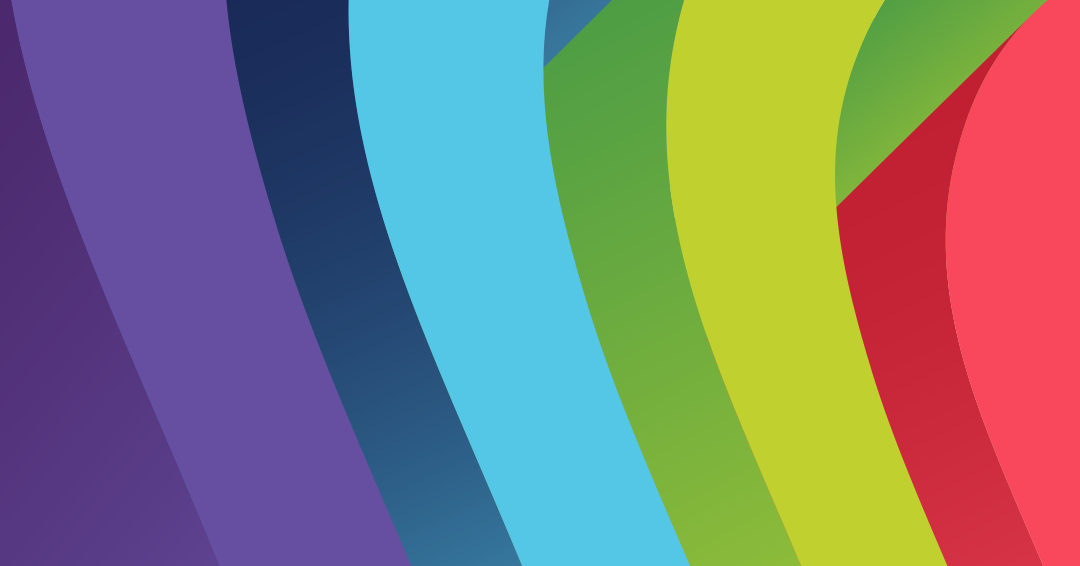 BRAND
The bold brand colors which will be a dominant design element across all aspects of the event materials were strategically chosen to represent the global, national, and local communities.
The purple outmost and largest curve celebrates the diversity of the global audience and the international nature of this prestigious event.
The second curve in the brightest of blues represents the nation in a proud acknowledgment of the world's #1 team: Team USA. It also speaks to youth and the future generations of the sport.
The green honors Oregon and the magnificence of the state's lush natural resources and eco-conscious culture.
Finally, the innermost curve, in a deep rose-tinted red, conveys the passion that defines Hayward Field. It is the beating heart of the event, the athletes, and the community.
The use of athletes, in a black and white palette with touches of color, anchor the design and pop against the multicolored curve backdrop. This contrast makes the athletes the heroes in the creative.
A rally cry founded in the word 'GLORY' is the cornerstone of the brand.  Hayward Field is itself glorious and challenges athletes and fans to FEEL THE GLORY in 2022.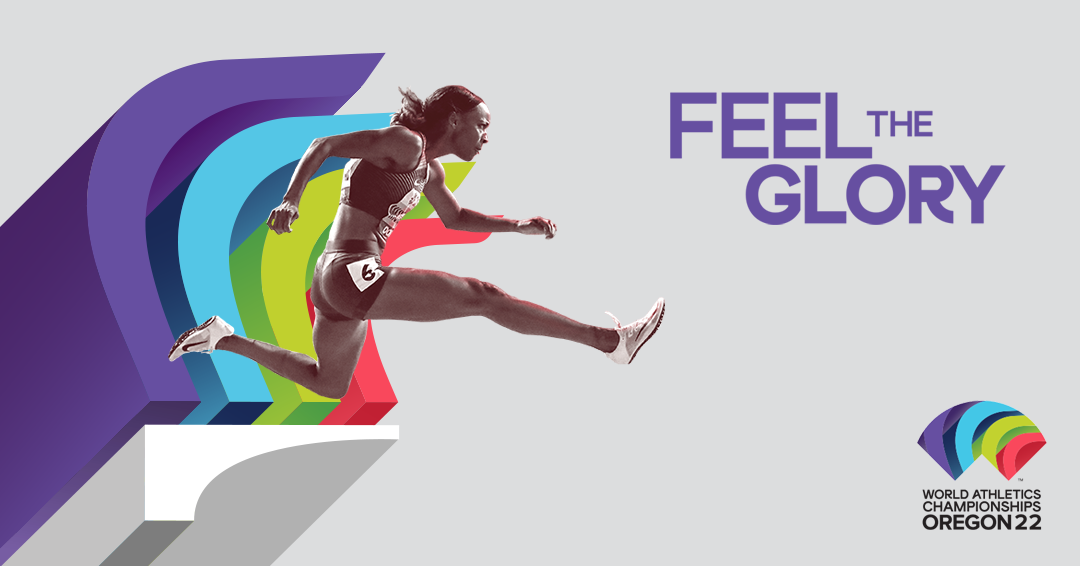 Are you ready to Feel the Glory?