French combined eventer Kevin Mayer (© Getty Images)
Kevin Mayer is relishing the opportunity to return to the Serbian capital for the World Athletics Indoor Championships Belgrade 22.
For the French all-rounder, the Stark Arena marked a turning point in his career five years ago. Mayer's victory in the heptathlon at the 2017 European Indoor Championships represented his first senior international title and, in turn, it kick-started a run of success. He went on to win the world decathlon title that year, then won the world indoor title in 2018 and broke the world decathlon record six months later. He then regained his European indoor title at the start of 2021.
"It was so emotional," said Mayer of his victory in Belgrade five years ago, when he broke the European indoor heptathlon record with 6479. "The result is the result, but the medal meant more. I'd never won a gold medal as a senior; I'd only won titles as a junior. I'd gone six years without hearing my national anthem, so it made me very proud to hear it again and make the people of my country happy."



But despite those four major titles and record-breaking performances, the past five years hasn't been plain sailing for Mayer, who will turn 30 next week.
He bowed out of the 2018 European Championships, while in peak form, after recording three fouls in the decathlon long jump. And in 2019, while struggling with injury, he was forced to retire from the decathlon at the World Championships in Doha when the pain became too great.
But the mark of a true champion, it is said, is how they bounce back from disappointment – and that's where Mayer excels. He used his DNF at the European Championships as motivation in Talence six weeks later and ended up smashing the world record with 9126. And less than one year on from his injury struggle in Doha, he earned the silver medal at the Tokyo Olympics – his first podium finish at an outdoor championships since winning the world title in 2017.



Mayer has won the past three major indoor championships he has contested and he is looking to maintain that streak in Belgrade this year.
He opened his season at the end of January with a low-key long jump competition, and then competed in selected disciplines in a heptathlon in Aubiere one week later. On the first day he clocked 6.92 in the 60m, just 0.07 shy of his PB, and threw 15.58m in the shot put. He followed it with a swift 7.73 run in the 60m hurdles, just 0.05 away from his lifetime best, and vaulted 5.13m.
He was happy with his performances and is now looking forward to completing a full heptathlon in Belgrade.
"I can't wait to arrive in Belgrade and compete at the World Indoor Championships," he said. "I felt a lot of frustration and pressure last year during the last European Indoor Championships. I hope I will have fun this year in Belgrade Arena, which I remember fondly, and that I will use everything I have been working in my training and preparation."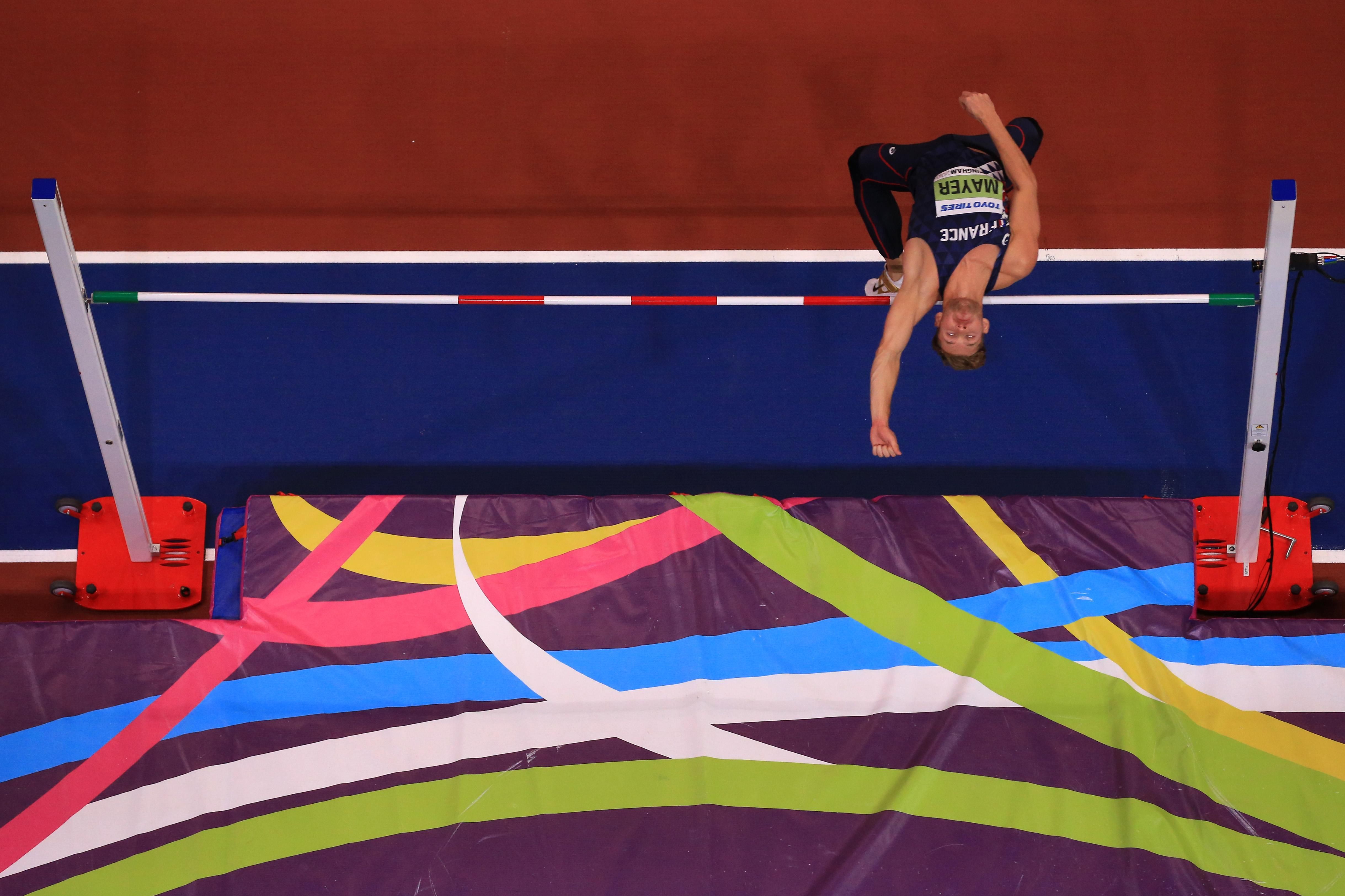 It will be one of two major targets for Mayer this year, the other being the World Athletics Championships Oregon22, where he is expecting to come up against the likes of Olympic champion Damian Warner of Canada and world champion Niklas Kaul of Germany.
And while Mayer doesn't have any particular weakness across the 10 decathlon disciplines – he famously accrued the same number of points on each day of his world record performance in 2018 – he feels the long jump is one discipline in which he can unlock a few extra points this year.
"My aim this year is to be able to give my best during big competitions, without injuries or physical discomfort," he says. "And to enjoy every competition – whether it is an individual event or a decathlon.
"I am currently working a lot on the long jump," he adds. "We have recently made some big technical changes, but at the moment I'm not making full use of them in competitions."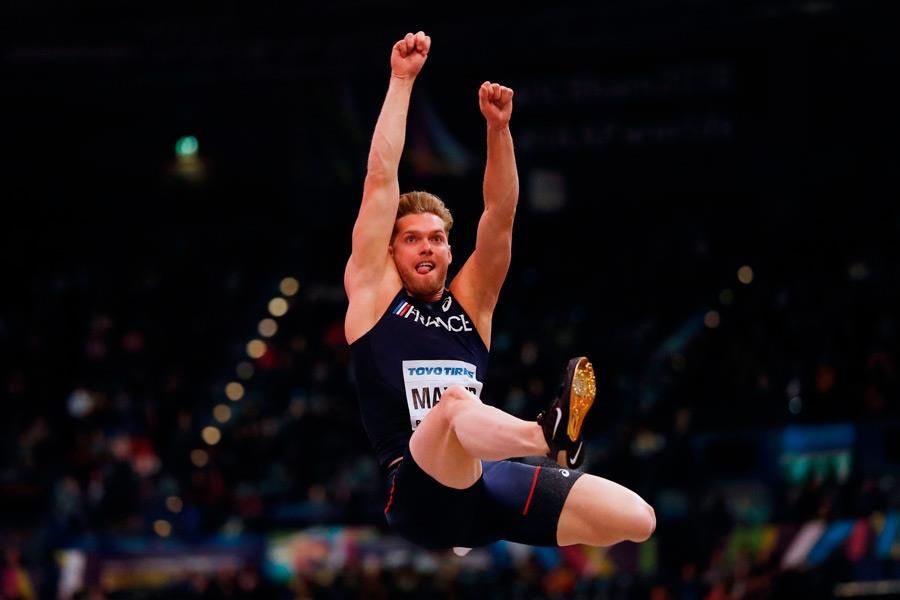 The long jump will no doubt be a key event in major combined events competitions this year. Warner, the Olympic champion, last year set a world decathlon best and Canadian record of 8.28m en route to his victory in Götzis. He then went on jump 8.24m in the decathlon in Tokyo – a mark that was farther than the bronze-medal-winning jump in the individual event.
Up-and-coming Swiss decathlete Simon Ehammer, meanwhile, set a world indoor heptathlon best of 8.26m at the same competition in Aubiere where Mayer was participating. But Ehammer and Mayer have both experienced struggles with the long jump in major decathlons in recent years, so it could be mark a significant point of the competition in both Belgrade and Oregon this year.
Mayer, however, knows that he now has years of experience on which to call, which will stand him in good stead at major events. And, more significantly, he has found the thing he considers more important than medals and records.
"After more than 13 years of high-level training and competition in the decathlon, I'm convinced that the most important thing in a sporting career is satisfaction," he says. "The satisfaction we feel while training is what makes us better and what makes us strive to improve. And it's the very improvement that helps us achieve great results.
"If I didn't feel satisfaction during every trainings session, I wouldn't have broken the world record," he adds. "Satisfaction and passion represent the basis for success."