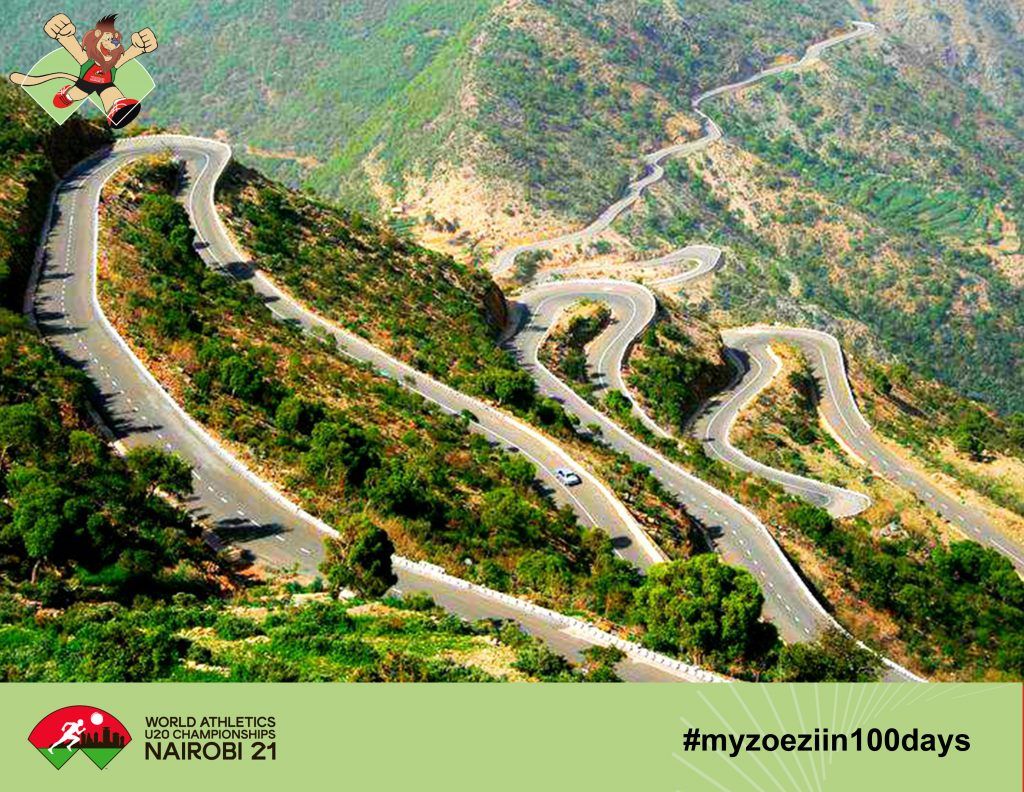 Winding road in the Great Rift Valley
Long-distance running and athletics have long been dominated by Kenyans. Aside from this flawless repertoire of athletic excellence, Kenya's landscape is one of the world's most compelling artistic montages, making the country one of the world's top tourist destinations.
Today we celebrate legends who have made an impact in the Kenyan athletics scene, bringing glory to both their communities and our great country.
#WAU20Nairobi21 #myzoeziin100days #KaribuKenya #irunfast pic.twitter.com/FtPpw8YBTF

— World Athletics Under20 Nairobi 2021 (@WAU20Nairobi21) May 15, 2021
Catherine Ndereba, a Kenyan marathon runner legend
Catherine Nyambura Ndereba(born July 21, 1972) is a Kenyan marathon runner. She has won the marathon at the World Athletics Championships twice and silver medals at the Summer Olympics in 2004 and 2008. She also won the Boston Marathon four times.
Ndereba set the women's marathon world record in 2001 with a time of 2:18:47 at the Chicago Marathon. Ndereba was described by Chicago Tribune sportswriter Philip Hersh as the greatest women's marathoner of all time.
#WAU20Nairobi21 #myzoeziin100days #KaribuKenya pic.twitter.com/xBlOENtRE7

— World Athletics Under20 Nairobi 2021 (@WAU20Nairobi21) May 15, 2021
Douglas Wakiihuri, a Kenyan Olympian
Douglas Wakiihuri (born September 26, 1963 in Mombasa) is a former Kenyan long-distance runner who won the marathon gold medal at the 1987 World Athletics Championships in Rome.
Until 2007, when Luke Kibet became a world champion in the marathon, no other male Kenyan runner had ever won the event at the World Championships or Olympic Games. Wakiihuri won a silver medal in the 1988 Summer Olympics in Seoul, finishing second to Gelindo Bordin.
Wakiihuri won the London Marathon in 1989. In 1990 he won the New York Marathon . During races, Wakiihuri was famous for wearing white gloves. He now owns and operates a marathon fitness center and training school.