Day Four of The World Athletics Under 20 Championships (© Erick Barasa)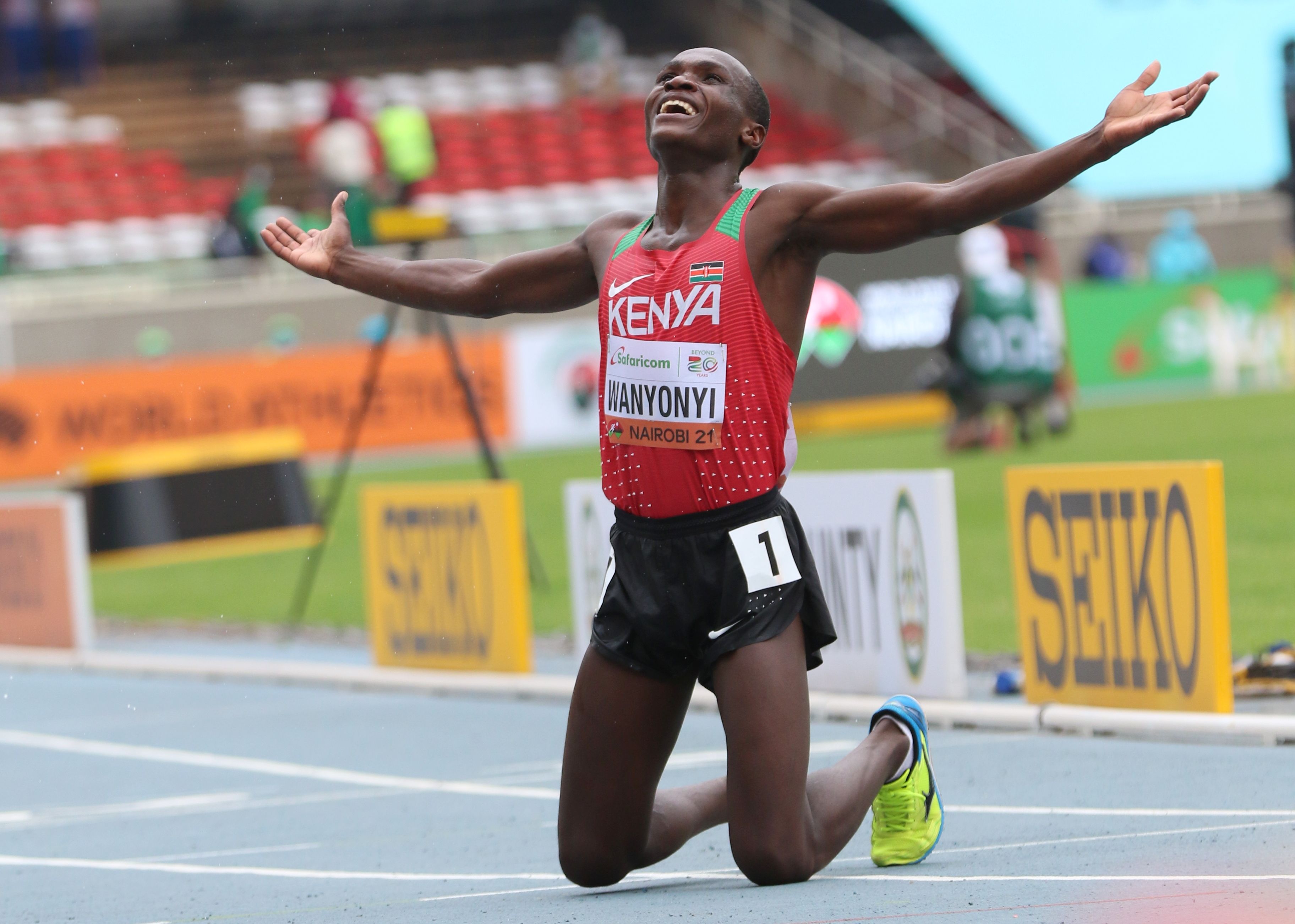 NAIROBI, Kenya (August 21) – Few Kenyans expected a gold medal in the 10,000m walk, with Herristone Wanyonyi as the lone representative in a field of 24 athletes. Wanyonyi of Kenya made history on Saturday at the ongoing World Athletics Under-20 Championships. Wanyonyi's victory in race walk on a chilly morning at the Moi International Sports Centre in Kasarani is the first by a Kenyan at the world championship level in the youth, junior, or senior categories.
Heristone Wanyonyi (born June 30, 2003) is a Kenyan racewalker who specializes in the 10,000 meter walk.
"I am overjoyed to have won this medal today because I have demonstrated that Kenya can produce good race walkers as well. It serves as motivation for me and others who want to participate in the sport. "I am overjoyed because it was not easy," Wanyonyi says.
"I just decided to stick to the front of the pack and keep going as long as I felt I had energy. I knew I was going to win gold with four laps to go. I just kept a steady pace and went up when the time came," he added. With more than eight laps to go, Wanyonyi and Amit were the clear favorites. They'd broken away after being part of a leading group for the majority of the first laps.
The Kenyan stayed near the back for the majority of the first laps and didn't seem bothered by the large group in front of him. At the halfway point,
Dmitry Framachkov, representing neutral athletes, led the front pack, with Amit second, McGrath third, and Wanyonyi fourth.
But, gradually, he began to gain ground, trailing the race leader, India's Amit. With more than eight laps remaining, the field disintegrated, with the two leading the pack.
Wanyonyi attempted to pass the Indian with three laps remaining, but he reclaimed the lead with two laps remaining. Wanyonyi waited patiently. He never moved an eyelid as he waited for the right moment to strike.
The Kenyan made the move and weaved past the Indian at the sound of the bell. He increased the gap on the backstraight and confidently strutted down the tartan as he went for gold. Amit finished second in 42:17.94, while McGrath finished third in 42:26.11, a new Personal Best time. The gap between the leaders and the winners was so large that the fourth-placed athlete crossed the finish line 11 seconds later.
Wanyonyi gave it to Edward Moti, his teacher at Sigirio Primary School in West Pokot, who had enticed him to race walk from the 10,000m track. Wanyonyi, who is currently training with coach Geoffrey Otwani at Ruaraka's General Service Unit (GSU) camp, said, "Moti could have YouTube sessions for me and he told me to try the sport."
Wanyonyi, who recently completed his secondary school education at Ortum Boys in West Pokot, says his current goal is to compete in the 2024 Paris Olympics.
"It won't just be about participation; I want to give Kenya a gold medal," Wanyonyi stated confidently. Wanyonyi hopes that his victory will inspire more young people to participate in athletics and has urged Athletics Kenya and the government to focus on developing events other than middle and long distance races.
Sasha Zhoya (born 25 June 2002) is a French-Zimbabwean athlete of Australian origin who competes for France in international track and field competition. He was born in Subiaco, Australia, and currently holds three World U18 Best Performances (110 m hurdles, Pole vault, and 60 m hurdles) as well as two World U20 Records (60 m hurdles, 110 m hurdles).
Zhoya of France broke the men's under-20s 110m hurdles world record for the second time in 24 hours on Saturday to win the age group World Athletics Championships in Kenya. Zhoya, 19, who was born and raised in Australia to a Zimbabwean father and a French mother, ran 12.72 seconds to win gold, improving his semi-final time by 0.21 seconds from Friday.
"I'm very happy, the job is done; it was the goal I set for myself last year," Zhoya told World Athletics. "Today during the warm-up, I experienced hip pain. It's difficult, but that's the life of an athlete "He continued.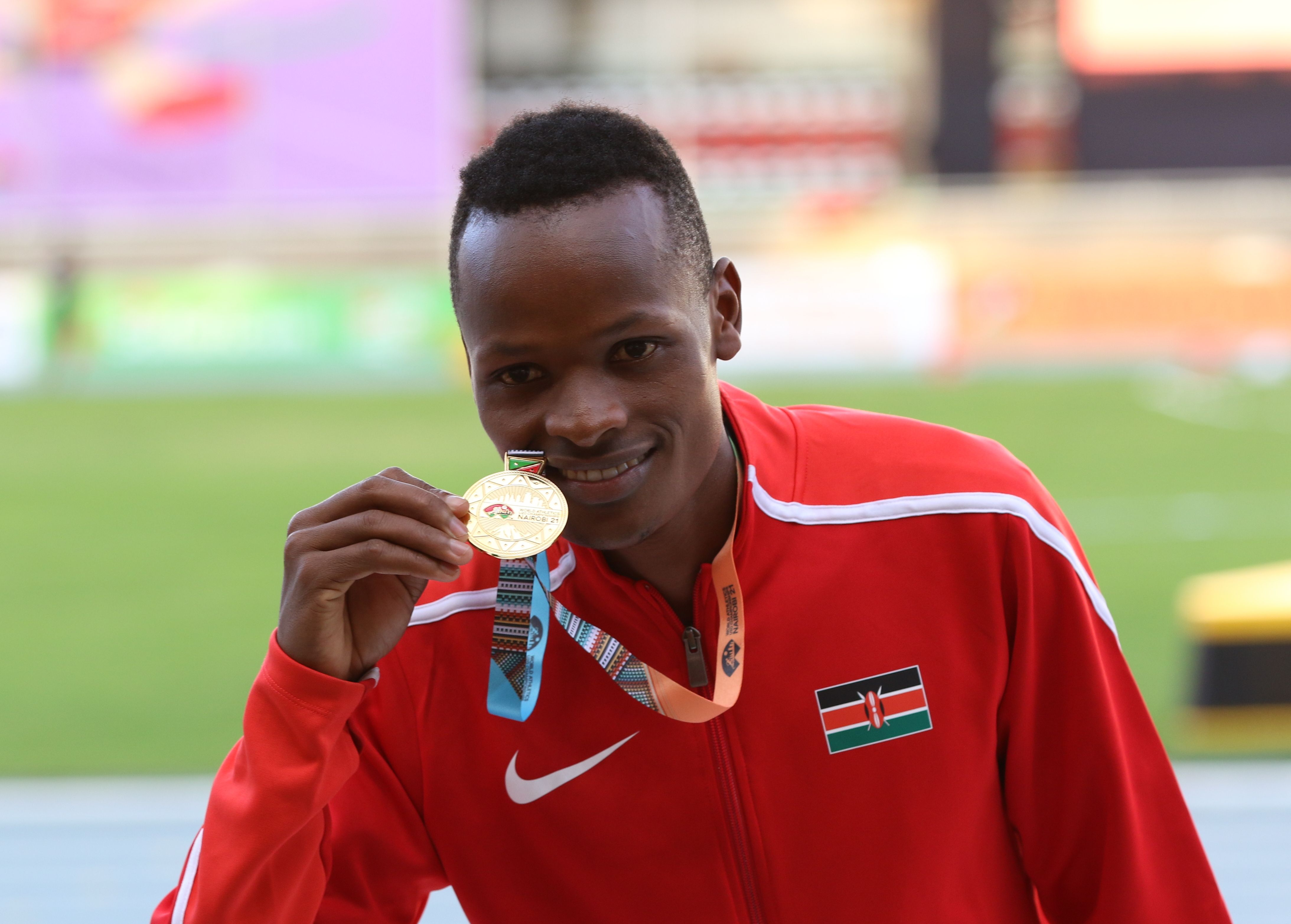 Vincent Keter won Kenya's fifth gold medal at the World Athletics Under-20 Championships on Saturday, with Kamar Etyang disqualified for lane infringement despite finishing third.
Keter blazed the final lap before delivering a devastating finishing kick down the homestretch, stopping the clock in 3mins, 37.24secs, with the Ethiopian duo of Wegene Addisu and Melkeneh Azize claiming silver and bronze following Etyang's disqualification.
He set a new personal best time of 42 minutes, 10.84 seconds, holding off a strong challenge from India's Amit, who finished second, and Spain's Paul McGrath, who finished third for bronze.
Mercy Namachanja for World Athletics