Distance runner Anne Audain of New Zealand (© Getty Images)
By the time Anne Audain came to challenge for a place in the world record books, at the age of 26 in 1982, the New Zealander had already overcome a lifetime worth of trials and tribulations.
Born with a bone deformity in both feet, adopted as a baby, Audain almost lost the sight in one eye at the age of seven. She had quit athletics, launched a comeback and been banned from amateur competition for becoming a professional on the US road-running circuit – before mounting an attack on the world 5000m record in her home city, Auckland, New Zealand, on the evening of 17 March 1982.
Even then, as she lined up at Mount Smart Stadium 40 years ago, Audain and her coach John Davies were aware that a time inside the existing global mark would not be officially recognised as the world record. Only later in the year, after the New Zealand AAA decided to lift her suspension on the eve of the 1982 Commonwealth Games, was Audain's record-breaking run retrospectively ratified.
Her time, 15:13.22, was 1.29 inside the fledgling 5000m world record set in Knarvik, Norway, the previous September by Britain's Paula Fudge.
Annus mirabilis
Audain was at her invincible peak in 1982. She was unbeaten on the roads in the United States, registering 13 victories in 13 races, all in course record times. The shoes in which she won the Peachtree 10km in Atlanta, in a course record of 32:36, have been donated to the ever-expanding Museum of World Athletics (MOWA) together with the bib number she wore and the trophy she won.
Audain crowned her annus mirabilis by becoming the first New Zealand woman to win a Commonwealth Games track title. In an enthralling 3000m duel in Brisbane, she proved too strong for England's Wendy Smith, who went on to win Olympic 3000m silver, as Wendy Sly, in Los Angeles two years later
"It was such a feeling of relief, after all the ups and downs, to have finally achieved what I always thought I was capable of," Audain reflected in an interview with Steve Landells on the Athletics New Zealand website.
"Here I was in 1982, the best year of my career, winning the Commonwealth title, undefeated on the road race circuit, and they also ratified my 5000m world record. I could have retired at that moment knowing I had reached the top."
The road to that pinnacle had been strewn with obstacles for the indomitable Audain.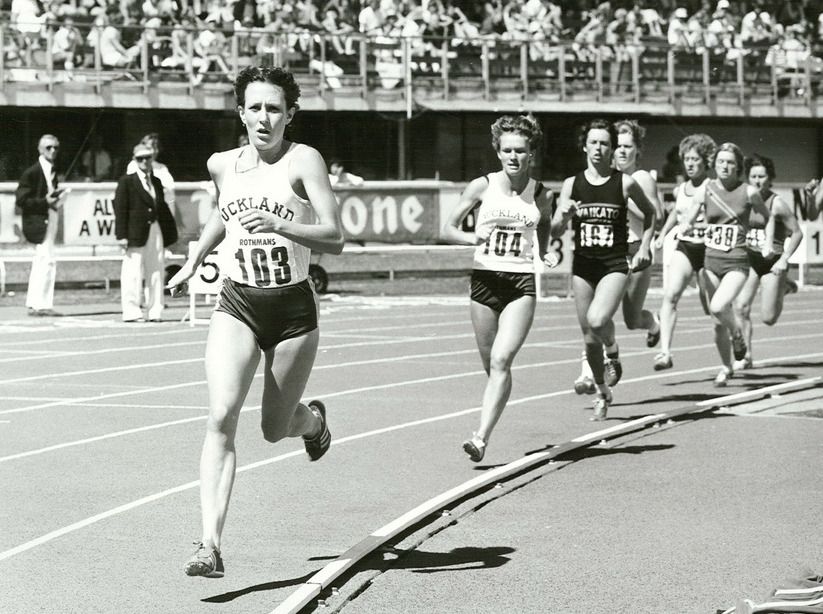 Unable to walk properly until the age of 13
She was adopted as a baby, something she kept under wraps throughout her athletics career, but which she has been happy to share with others in her post-running life.
"I was always fine with being adopted," she told Commonwealth gymnastics gold medallist Angela Taylor in an interview on the New Zealand website Newsroom. "It doesn't really matter as long as you are loved."
Raised by nurturing, sport-loving adoptive parents in the South Auckland suburb of Otahuhu, Audain was unable to walk properly until the age of 13, due to a bone deformity in both feet. As a toddler she could only walk by shuffling on her heels.
Corrective surgery was required but Audain had to wait until she was 13, when her bones were strong enough.
In the meantime, she became the victim of school bullying. She was pushed into a concrete water fountain and almost lost an eye, the quick work of medics saving her sight.
"To this day there is no name for what was wrong with my feet," Audain told Gary Cohen in an in-depth interview on garycohenrunning.com. "I just had huge bone spurs that were bunions magnified. My tendons wouldn't operate my big toes, so I shuffled around on my heels."
The complex reconstructive surgery involved scraping off excess bone and re-attaching tendons to the big toes to allow Audain to operate the front of her feet. When she left hospital, she had to learn the heel-to-toe motion of walking for the first time.
Pirie's pupil
Within a year, she was not just walking but running, as a member of Otahuhu Athletics Club. Remarkably, by the age of 15, she was winning the Auckland senior cross-country title and finishing third in the Auckland senior women's 800m.
Her performances attracted the attention of Gordon Pirie, the 1956 Olympic 5000m silver medallist and former 5000m world record-holder from Great Britain, who had relocated to New Zealand. Pirie, famed for his epic clashes with the formidable Soviet-Ukrainian Vladimir Kuts, started coaching Audain and at 16 she was selected to represent New Zealand in the 1500m at the 1972 Olympic Games in Munich.
Three weeks before the Games, she was withdrawn from the squad, the New Zealand team officials telling her parents she was too young for such a huge challenge.
Just seven months later, in March 1973, though, the 17-year-old Anne Garrett, as she was known under her maiden name, was deemed old enough to travel to Europe as part of the New Zealand team that took part in the first official World Cross Country Championships.
Competing in the senior women's 4km event at Waregem Racecourse in Belgium, the young Miss Garrett finished an outstanding ninth in a race won by Paola Cacchi, the Italian who had taken bronze behind Lyudmila Bragina of the Soviet Union and East Germany's Gunhild Hoffmeister in the inaugural Olympic women's 1500m final in Munich.
Under Pirie's guidance, Audain proceeded to finish sixth in the 1500m at the 1974 Commonwealth Games in Christchurch and 10th at the 1975 World Cross Country Championships in Rabat. She was a newly qualified 20-year-old school teacher when she made her Olympic debut in Montreal in 1976. She finished last in her 800m heat and eight in her 1500m heat, despite setting a national record of 4:10.68.
"That was a reality check and a wake-up call," Audain recalled. "I was great down in New Zealand but there was a lot of work to do if I was going to make the world stage."
Again, Audain bounced back on the country, finishing ninth at the 1977 World Cross Country Championships in Dusseldorf. Then, however, frustration crept in.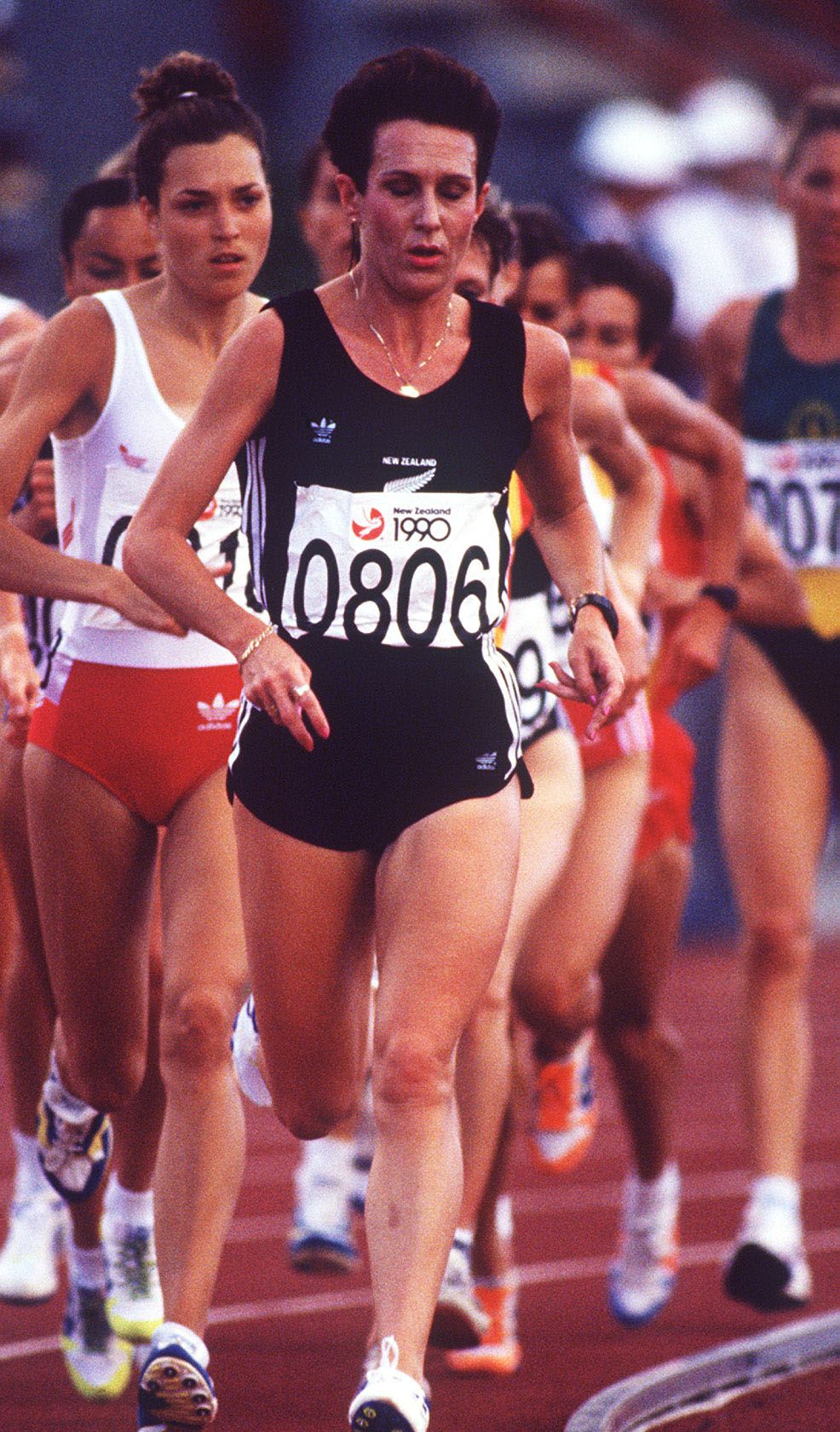 Retirement and relaunch under Davies' wing
In 1978 she was knocked down by a car during a training session on the Auckland Domain, suffering an ankle injury that kept her out of the Commonwealth Games in Edmonton. After missing the 1980 Olympics in Moscow because of the New Zealand boycott, she became increasingly disillusioned with Pirie's psychologically attritional approach. The pair split and Audain quit the sport at the age of 25.
"It got to the point where he destroyed me and I just quit," Audain told Gary Cohen. "I'd had enough… Had I not joined forces with John Davies, I wouldn't have become who I am."
Audain's mother-in-law suggested she should consider relaunching a running career with the more mellow Davies. An Olympic 1500m bronze medallist behind his peerless compatriot Peter Snell in Tokyo in 1964, Davies had guided Mike Ryan to Olympic marathon bronze in 1968 and was achieving considerable success at the time with Audain's Kiwi middle distance rival Lorrainne Moller.
After several months of inactivity, in March 1981 Audain scraped into the New Zealand world cross-country team, finishing sixth in the trial race. Still overweight and far from fully fit, she went on to finish a highly encouraging 27th in Madrid.
Part two of Anne Audain's against-the-odds athletics story was up, running, and soon gathering some serious momentum.
The big push came with the decision to relocate to the United States and join Moller and New Zealand Olympic medallists Rod Dixon and Dick Quax on the burgeoning US road running circuit.
Settling in Denver, Colorado, Audain thrived on the schedules Davies mailed to her, modelled on Arthur Lydiard's celebrated endurance-base approach.
Banned for professionalism
She found herself banned from amateur competition, however, after taking part in the 15km Cascade Run Off in Portland, a race organised by Phil Knight of Nike that was openly offering prize money.
"I understood the consequences that I could receive a lifetime bad from the sport, but I just wanted to be a professional," she told Steve Landells. "I had travelled the European track circuit and seen all the under-the-table money the men were getting.
"My aim was to finish fifth or sixth, to earn enough money to stay in the States a bit longer, but I ended up winning the race and receiving $10,000."
Audain had written off the 1982 Commonwealth Games but was reinstated by the New Zealand AAA in time to strike gold in the 3000m. To her regret, with no 5000m or 10,000m yet on the Olympic programme, she chose to step up to the marathon rather than contest the 3000m in Los Angeles in 1984.
Already fatigued from the exertions of having to register two qualifying marks, she struggled badly in the stifling conditions and was hospitalised after dropping out at 21 miles.
At the 1986 Commonwealth Games in Edinburgh she won 10,000m silver behind Scotland's home hope Liz McColgan and finished 11th over the same distance in her third and final Olympic appearance in Seoul two years later.
She also placed 11th over 10,000m at the 1990 Commonwealth Games, at the scene of her 5000m world record run, Mount Smart Stadium in her home city, Auckland, before retiring from competitive athletics for good the following year.
Now 66 and long settled in the US, at Evansville, Indiana with husband Chuck Whobrey, Audain is a proud stepmother and grandmother and a continuing source of inspiration to the running community and beyond.
Awarded an MBE (Member of the Order of the British Empire) in the British Queen's New Year's Honours in 1995, she was inducted into the New Zealand Sports Hall of Fame in 2009. She is also exalted in her adopted home country, as a member of the Road Runners Club of America's Distance Running Hall of Fame.
Simon Turnbull for World Athletics Heritage