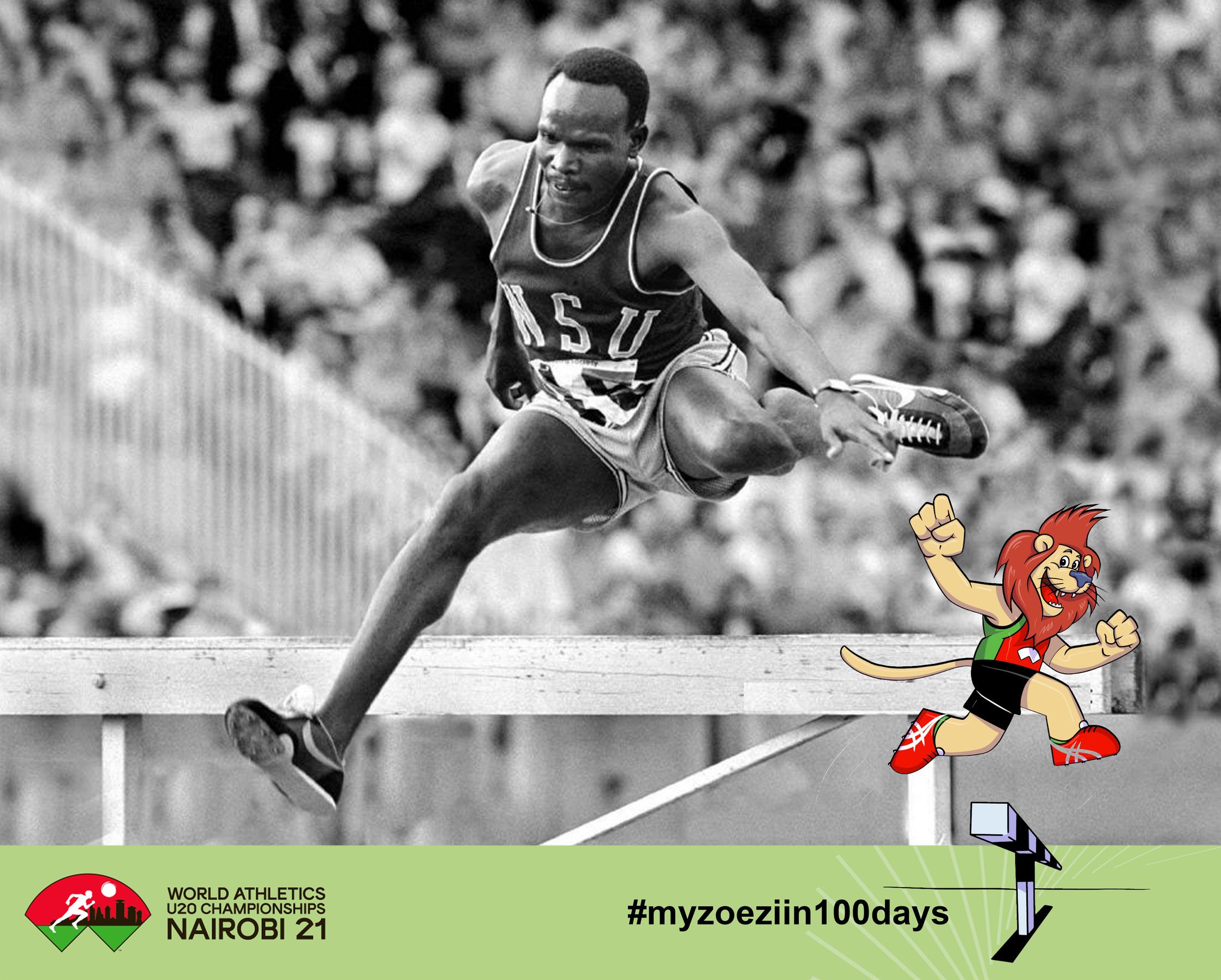 Henry Rono (born February 12, 1952 in Kapsabet) is a retired Kenyan track and field athlete who specialized in long-distance running. Rono is known as one of the most prolific collegiate athletes in the history of track and field in the United States, as well as the former world record holder for the 3000 meters steeplechase for nearly a decade. Rono also holds the world mark for the 5000 meters, which he set in 1978 and subsequently broke three years later. Rono began running while in primary school in Nandi Hills, Kenya, where he was born into the Nandi tribe. He began attending Washington State University in Pullman in 1976, where he met his compatriot Samson Kimobwa, who broke the 10,000 m world record in 1977. On the Palouse, Rono was coached by John Chaplin, the head coach of the Cougars. Bernard Lagat, Mike Kosgei, and Patrick Muturi were among the Kenyan runners who eventually enrolled at WSU.
Rono became became the third person in history (after Gerry Lindgren and Steve Prefontaine) to win the NCAA Cross Country Championship three times, in 1976, 1977, and 1979, while at Washington State. His winning time of 28:07 in 1976 is still the NCAA's fastest 10,000 meter cross country mark. He was also the NCAA steeplechase champion in 1978 and 1979, as well as the NCAA Indoor 3000 m champion in 1977. The 1978 season was the pinnacle of Rono's running career. In only 81 days, he smashed four world records: 10,000 meters (27:22.5), 5000 meters (13:08.4), 3000 meters steeplechase (8:05.4), and 3000 meters (7:32.1); an achievement unprecedented in distance running history. He broke the 10,000-meter record by nearly eight seconds, the 5000-meter record by 4.5 seconds, the steeplechase record by 2.6 seconds, and the 3000-meter record by three seconds.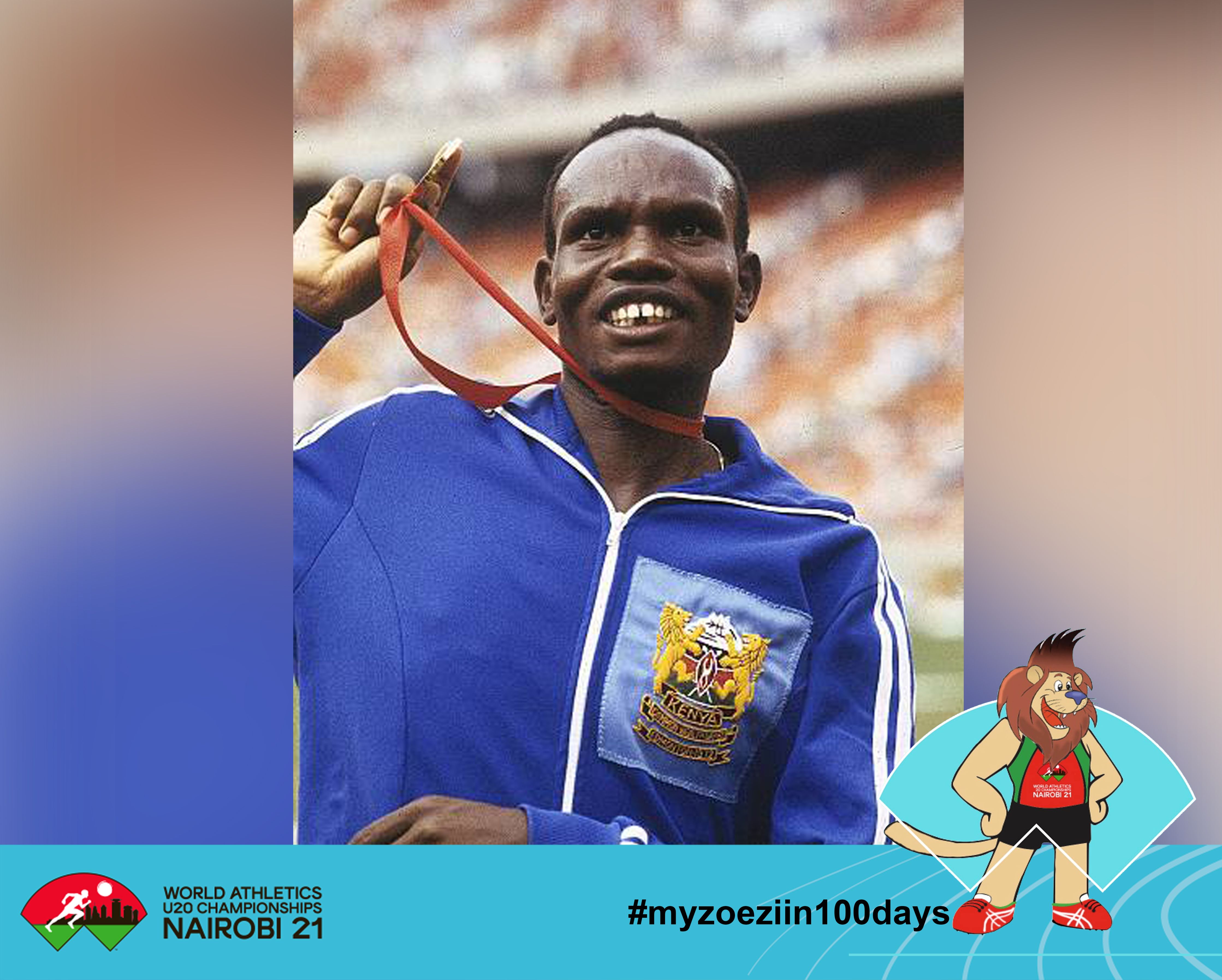 Although he was never nearly as dominant as he was in 1978, Rono continued to run and compete at a high level for the next four years, winning the NCAA cross country championships and running the world's fastest 5000 meters (13:19) in 1979, and running one of the fastest 10,000 meters races in 1980. (27:31.68). In 1981, he had a good year in the 5000 meters, setting another world record (13:06.20) and running the third fastest 5000 meters in history (13:08.9), as well as racing sub 27:30 twice in 1982 to come within seconds of his world record for 10,000 meters. Rono did not compete in the 1976 and 1980 Olympics because his nation, Kenya, boycotted them; by 1984, he was no longer participating. His world record in the 3000 m steeplechase (8:05.4) remained for eleven years and is still the collegiate record as of 2020. Until Sam Chelanga ran 27:08 in 2010, he held the world record for the fastest 10,000 meters run by an NCAA athlete at the Payton Jordan invitational.
Rono was said to be attempting to break the world masters mile record for the 55–59 age group after turning 55 in February 2007. The year 2007 also saw the release of Rono's book, Olympic Dream. Rono is now pursuing a graduate degree in special education while coaching high school athletics in Albuquerque, New Mexico. Turbo Health Care Services Inc. and Rhinow Corp. is also co-owned by him.