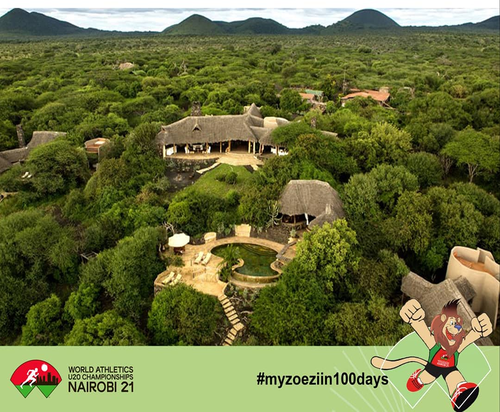 Awaken to the sight of Mount Kilimanjaro and the distant roars of lions. ol Donyo Lodge is a pioneer among safari lodges and a forerunner of sustainable tourism: it has been able to combine conservation and livelihood benefits by collaborating with the local Maasai people. This lodge, located on the slopes of the Chyulu Hills, combines contemporary and traditional design elements. Staying here allows you to explore Africa in an unusual way – on horseback or four-wheel drive, on foot or in a hide twenty paces from some of the world's largest elephants. The savannah at its feet stretches as far as the eye can see, making ol Donyo Lodge a stunning location. This is the Africa of the imagination.
Ol Donyo Lodge stands proudly, almost majestically, on the slopes of the Chyulu Hills, gazing out across a vista and landscape that appears to have been untouched for millennia. This truly unique entity boasts a relationship between conservation and livelihood, embracing local culture and Maasai while also embracing natural wildlife and the realization that this model, in which both co-exist side by side, works.
Roaming and exploring this vast, true wilderness area by game vehicle, perched on an ambling horse, a quiet mountain bike, or carefully walking through the untamed Africa bush provides you with a variety of options for seeing, hearing, and breathing the sights and sounds of an African safari experience, to become one with your ever-changing surroundings, the dreams and realizations now tangible.