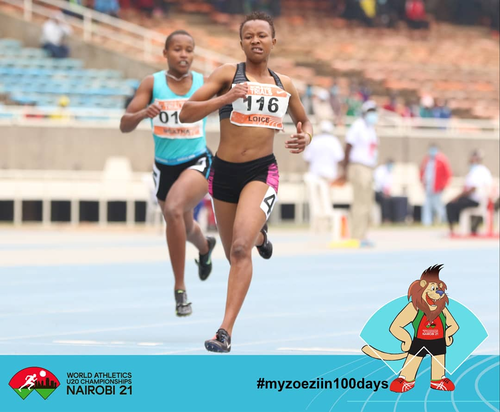 Loice Morara, a sprinter, is eager to follow in the footsteps of Mary Moraa at the World Under-20 Championships, which will be held next month at the Moi International Sports Center in Kasarani.
Morara, nicknamed 'Mzungu' because of her fair skin, was one of the athletes who dazzled during the three-day national trials, which concluded on Saturday at the Kasarani Stadium. After earning a spot on Team Kenya for the World Under-20 Championships in her specialty event, the aspiring sprinter hopes to launch her international career.
"My goal was to perform well and make the team because I didn't want to disappoint our coaches.
I want to follow in the footsteps of Moraa, who has qualified for the 2020 Olympics. Many people admire her rise from the junior level," she added.
She claims that recent training in Nairobi has aided her goal of becoming a top sprinter in both the 200m and 400m.
The sprinter is one of four athletes from the Nyanza South region named to the national team for the global event, which will take place at Kasarani Stadium from August 17 to 22.