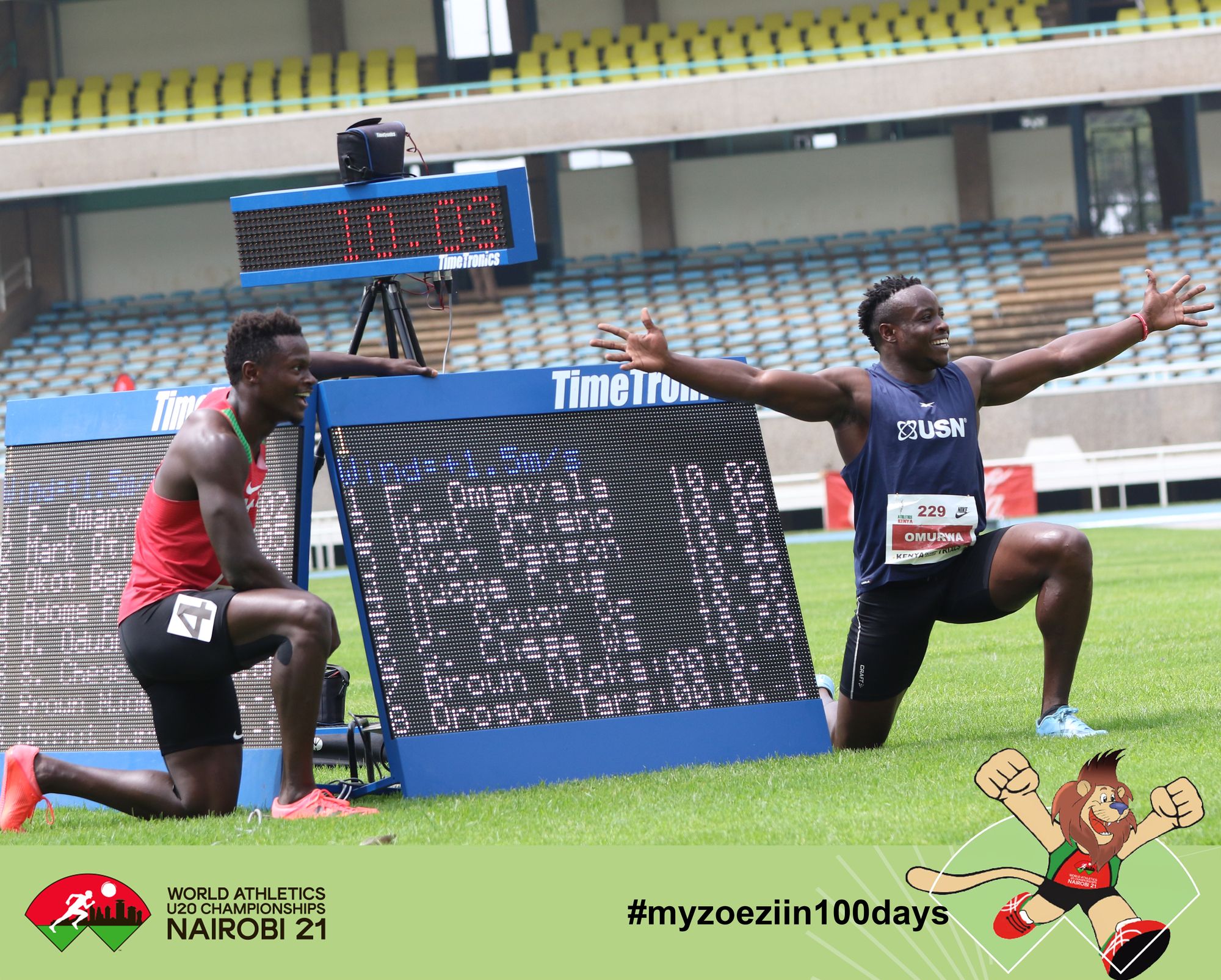 Four false starts, a shaky start, and jitters all combined to produce a fierce effort from Omanyala and Otieno, the latter setting a new personal best while watching his teammate smash his national record of 10.12 seconds. Controversial sprinter Ferdinand Omanyala set a new bar when he and Mark Otieno became the first Kenyans to qualify for the Olympic 100m competition. In continuing his best man services to Omanyala, Riadha House favorite Otieno benefited greatly from the latter's scorching pace of 10.02, clocking the minimum 10.05 to secure his seat on the plane to Tokyo. The two hugged one other side by side as they waited for the time on the board to appear, and when it did, the embraces became tighter and the smiles and cries became louder. Benson Okot of Uganda finished third in a personal best time of 10.52 seconds, while Pius Adome of Uganda finished fourth in 10.55 seconds.
"It's fantastic to be able to qualify for the Olympics on home soil. I had set qualifying times outside of the country before, but this was the real deal, and it was my prayer. I'll be competing in the Olympics for the first time, but I won't be looking at any specific competitors. I'll be competing in Tokyo and will focus on one race at a moment "Omanyala, who was ecstatic, added that Otieno's fantastic takeoff had pushed him to running an amazing race. Omanyala set a national record and defeated Otieno, who had held the national record since 2015, for the first time and when it mattered the most, on his road to qualifying for the Summer Games.
"My left hamstring has been bothering me, but nothing has been able to stop me." All I had to do was show up and fight for this opportunity. It was a terrific competition with Omanyala. For the pressure, I needed him. I'm glad he came with me, and he worked hard to ensure that one of us qualified. It felt incredible to qualify on home turf. I raced a 10.29 with a -1.7 last week in Switzerland, so I thought something good was going to happen this week." "This is a dream come true for us because we've been chasing this opportunity to represent our country at the Olympics for a long time, and now is the year." Today's events point to a brighter future, and I can see a Kenyan breaking the ten-minute barrier," Otieno remarked.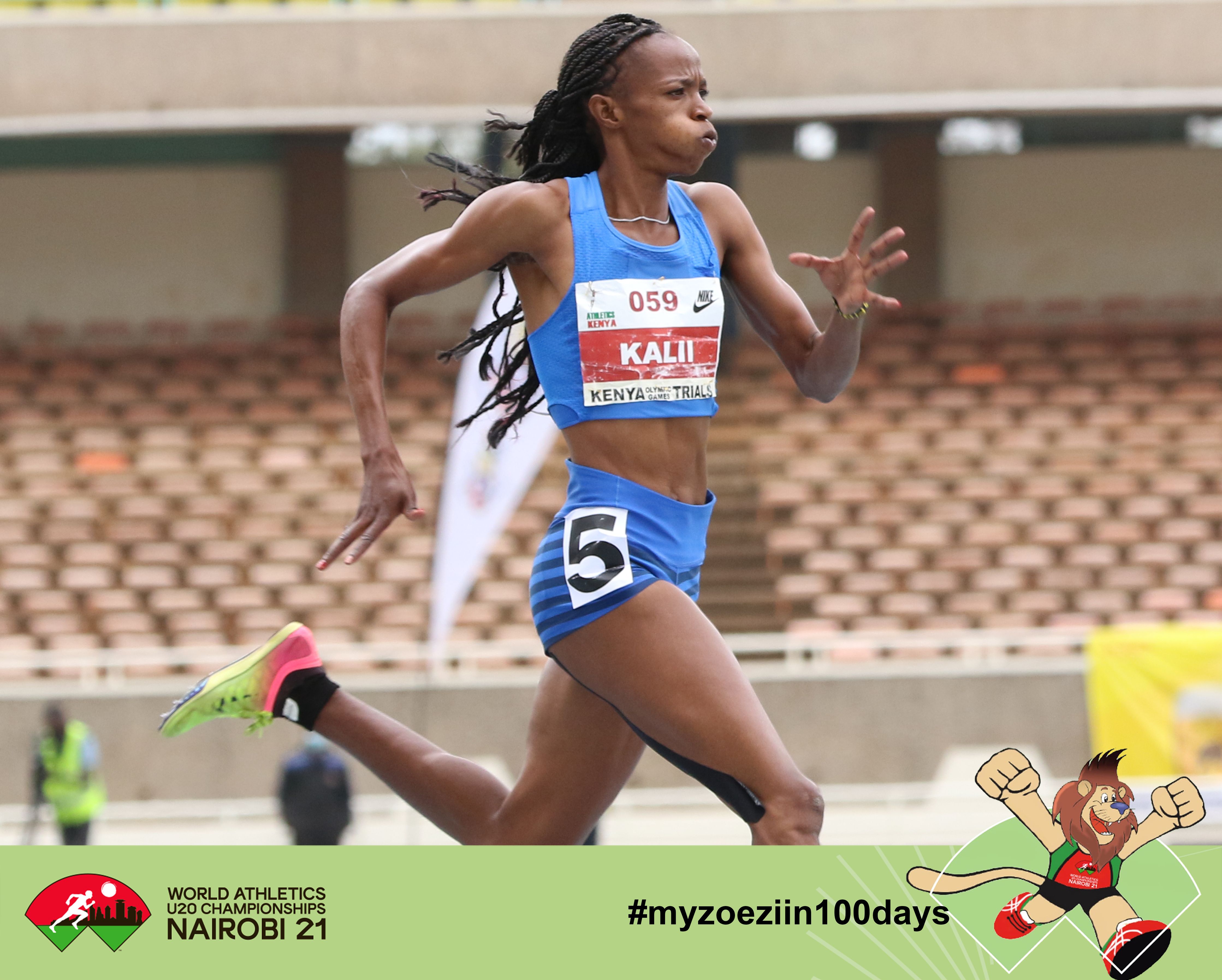 Hellen Syombua is a Kenyan athlete who was born on August 8, 1997. At the 2019 World Athletics Championships, she competed in the women's 400-meter dash. She was unable to proceed to the semi-finals. She qualified to represent Kenya at the 2020 Summer Olympics in June 2021. Hellen Syombua, the national 400m record holder, has shifted her focus to the 22nd edition of the Africa Senior Championships and the Olympic Games set for this summer in Algeria and Tokyo, Japan, respectively, after being left out of Team Kenya for the World Athletics Relay Championship in Silesia, Poland. Syombua tested positive for coronavirus late last month, preventing her from competing in the finals, which were held on May 1-2 in the Polish beach city. Despite this, she maintained she was unfazed by the turn of events because she had already qualified for the Tokyo Olympics in the 400m.
"This, I believe, is the shape of my life. My attention is drawn to the Olympic trials as well as Tokyo. If I make it to the Olympics, I have no reason to believe I won't be on the podium if I do everything well "she stated She was speaking at the Nyayo Stadium over the weekend after winning the women's 400m final at the Tokyo Olympics pre-trials. -cum -Championships trials of African Athletics. Maureen Thomas (54.74) and Veronica Mutua (55.04) finished second and third, respectively, with Syombua clocking 52.92. Despite her outstanding accomplishment, Syombua believes she can still improve. "I am confident that if the competition had been more fierce, I would have set a faster time since that is what motivates me. I'd like to improve my finishing time in the last 100 meters since I believe it will help me go to the next level. I perform sit-ups and a lot of squats every day; despite my slender physique, I can squat up to 130kg. With 49.54, there is the African record holder from Botswana (Amantle Montsho). I want to put in a lot of effort to improve my speed and, maybe, break or equal the previous record by the time the Olympics begin."