French hurdler Pascal Martinot-Lagarde
For Pascal Martinot-Lagarde, securing a strong season start in Karlsruhe last month was "like revenge". Twelve months earlier, the French hurdles star had injured his hamstring at the meeting in Germany – sustaining a tear that would deny him the full indoor season he had planned and affect the beginning of his outdoor campaign.
Despite further injury issues, the 30-year-old recovered in time to make the Tokyo Olympics, where he finished fifth. But in Karlsruhe on 28 January, with those struggles behind him, his win in 7.54 marked the start of the next chapter, as Martinot-Lagarde looks to add to his impressive haul of world medals – first at next month's World Athletics Indoor Championships Belgrade 22 and then again at the World Athletics Championships in Oregon in July.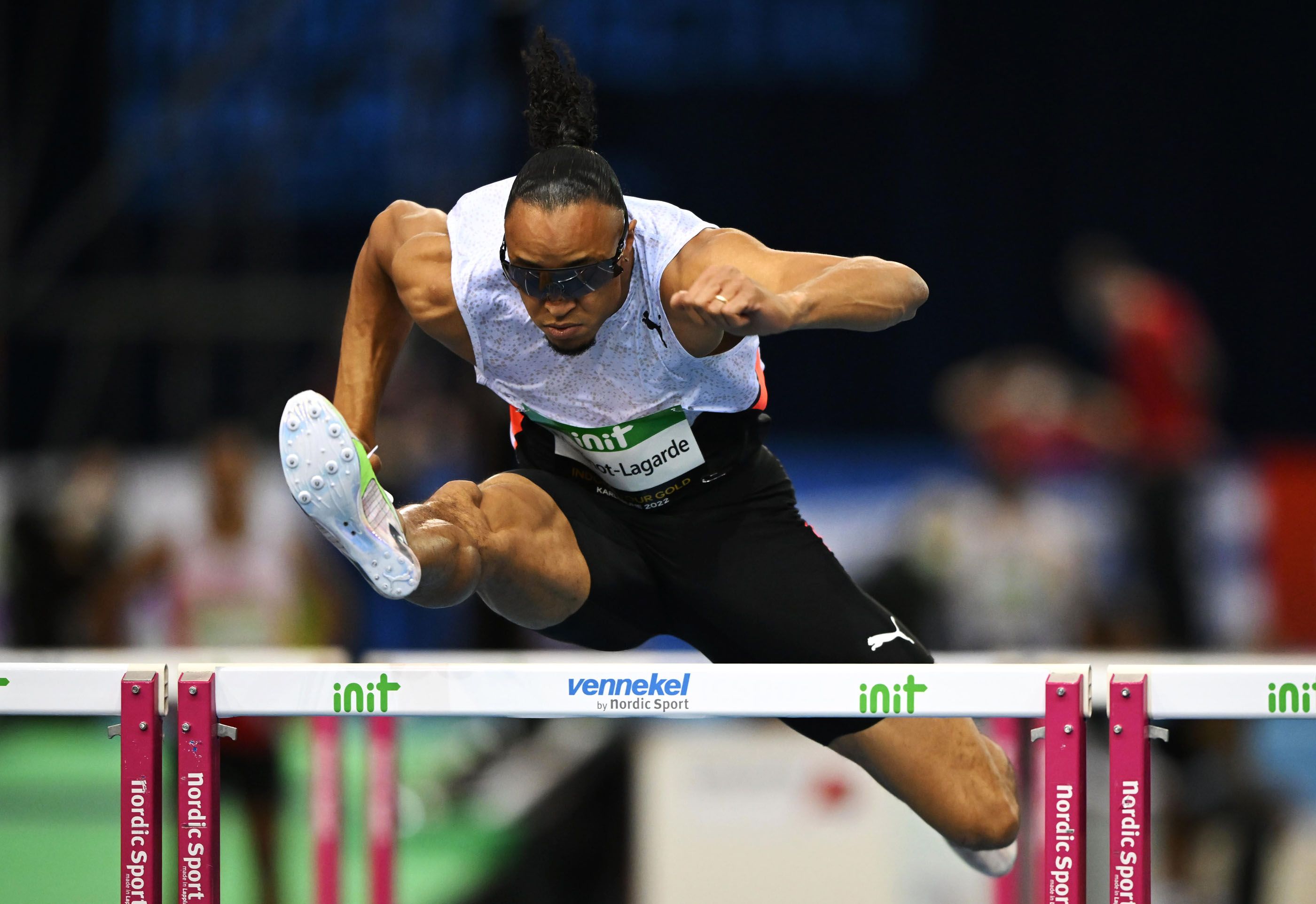 "This year, it is like revenge, finally," said Martinot-Lagarde, reflecting on his season opener at the INIT Indoor Meeting Karlsruhe – this year's first World Athletics Indoor Tour Gold meeting.
"Last year (in Karlsruhe) it was a really bad moment for me, because I got a big injury and it killed all of my indoor season and the beginning of my outdoor season. I was ok for the Olympic Games, but Karlsruhe was really horrible for me last year."
But now he has much happier memories of the meeting. Not only did his performance ensure a winning start to his season, his two results – 7.56 in the heats and then that 7.54 in the final – made for his quickest season debut since 2017, a season in which he would go on to win European indoor silver in Belgrade. In the same arena that will welcome athletes for global competition from 18-20 March, Martinot-Lagarde was just 0.01 off retaining the European indoor title he had won in Prague two years before, with Britain's Andrew Pozzi this time getting gold in 7.51 to Martinot-Lagarde's 7.52.


Great consistency on the major stage
Martinot-Lagarde's major medal tally is impressive. It all started back in 2010, when the then 18-year-old won the world U20 110m hurdles title in Moncton, Canada. There he kept his cool to clock 13.52 into a 2.4m/s headwind, his powerful performance putting him ahead of Norway's Vladimir Vukicevic and Britain's Jack Meredith.
Just two years later, Martinot-Lagarde had graduated from U20 gold to senior bronze, claiming the first of his World Indoor Championships medals in Istanbul. It was the beginning of a medal-winning streak that would see him secure three podium places in three consecutive editions of the championships, with Martinot-Lagarde adding a silver in Sopot in 2014 and a medal of the same colour in Portland in 2016.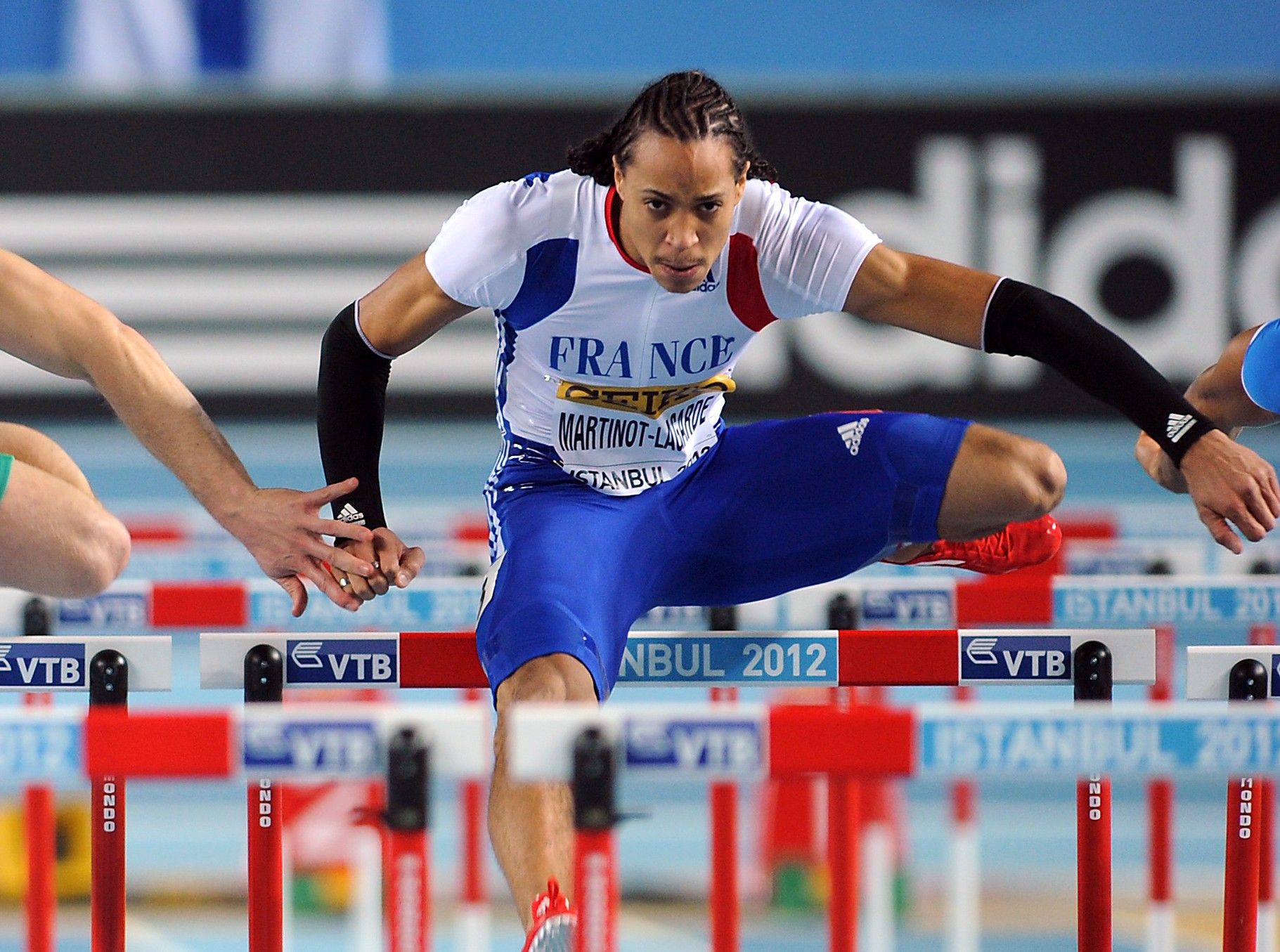 Injury affected his preparations for the 2018 edition in Birmingham, where he finished fifth, but the following year his major medal collection grew yet again as he finished third in a dramatic 110m hurdles final at the World Championships in Doha.
After that race he explained how it felt like redemption following his fourth-place finishes at the 2015 World Championships in Beijing and 2016 Olympic Games in Rio.
"You can't sleep during some days after being fourth," said the six-time European medallist. "I think you could digest it better if you were last, but when you are fourth it's like you are almost on the podium, and this 'almost' is very difficult to digest. Today it is totally different. Finally, I get my medal."
But rather than satisfy his hunger, that performance only whet his appetite for more.


World Championships (110m hurdles)
🥉 Doha 2019, 13.18
World Indoor Championships (60m hurdles)
🥈 Portland 2016, 7.46
🥈 Sopot 2014, 7.46
🥉 Istanbul 2012, 7.53
World U20 Championships (110m hurdles)
🥇 Moncton 2010, 13.52
European Championships (110m hurdles)
🥇 Berlin 2018, 13.17
🥉 Zurich 2014, 13.29
European Indoor Championships (60m hurdles)
🥇 Prague 2015, 7.49
🥈 Glasgow 2019, 7.61
🥈 Belgrade 2017, 7.52
🥉 Gothenburg 2013, 7.53



It was in 2014 that Martinot-Lagarde ran his 60m hurdles PB of 7.45 as well as his 110m hurdles best, that 12.95 performance in Monaco breaking the French record that had been set by Ladji Doucoure in 2005, the same year in which he won the world title in Helsinki. In an interview with World Athletics two years later, Martinot-Lagarde explained where that accomplishment left him in terms of his goals.
"When I watched Ladji Doucoure when I was young, I had a star in my eyes," he said. "I watched him like, 'wow, he's a big champion, that's too far for me'. But year after year I realised I could do something similar.
"I finally beat his French record and at that time I just erased one record, but now my next objective is to have his medal. I have never got the gold – no Olympic gold, no world gold – and I work for it."
Although global gold again eluded him in Tokyo, the fact that he made it to the start line at all is a mark of his hard work and determination.
"There is only one thing that I can say: everything comes from your mind," he said after racing in his second Olympic final. "Today, I didn't run with my body, I didn't run with my muscles – I ran with my mind because I wanted to be a warrior.
"My body is pretty bad. I have pain everywhere, but I'm still running. I still stand up," he added. "I just wanted to go home with a medal, but today, it's not my day. I hope in Paris 2024 I will be better. Rio: fourth. Tokyo: fifth. I hope for Paris."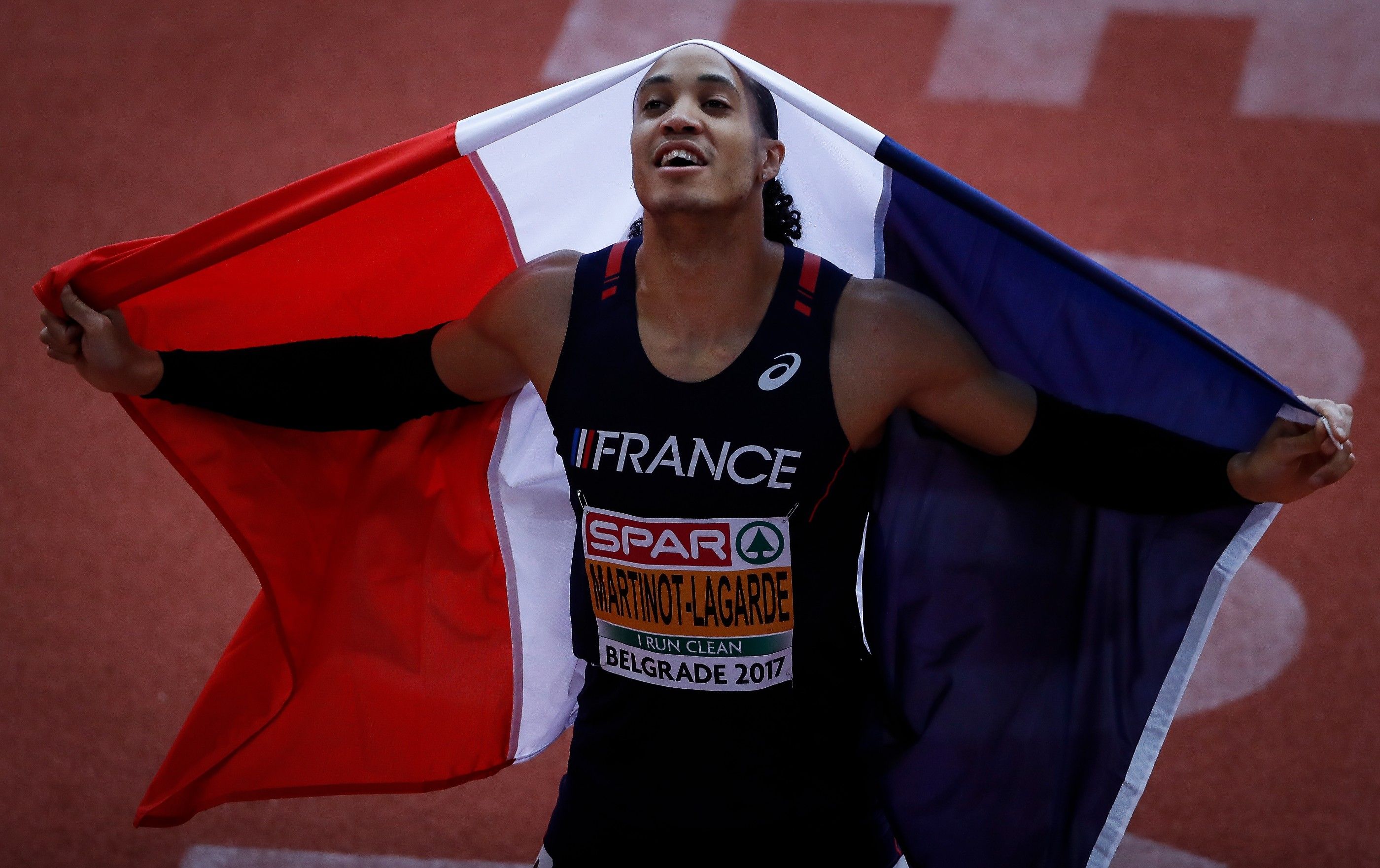 But first he will hope that his road to that home Olympic Games in Paris goes via Belgrade and Oregon this year, as an opportunity to upgrade his collection of global medals to include that missing gold.
"I try to do my best every time in every championships, and there are three of them this year," said Martinot-Lagarde, who also has the chance to defend his European 110m hurdles title in Munich in August.
"Rendez-vous à Eugene this summer, and in Belgrade!"
Jess Whittington for World Athletics