When an injury ended her years in competition, it put Lisa Ferdinand on a different path to the pinnacle of athletics.
Ferdinand, who will serve as the international starter at the World Athletics Indoor Championships in Belgrade next week, began competing in athletics in 1974.
As a young athlete growing up in Montreal, Canada, there was no shortage of inspiration for her to draw upon. With her hometown hosting the 1976 Summer Olympic Games, she was exposed to high performance athletes and international competitions from an early age.
By 1980, she had competed nationally and internationally, representing Canada in the high jump. She later attended Rice University in Texas where she continued to develop as an all-round athlete, winning the national intercollegiate championships in the high jump and finishing second in the heptathlon.
However, in 1984, she suffered a serious knee injury during a javelin competition. Multiple surgeries and a gruelling two-year recovery followed. After finishing her degree, Ferdinand returned to Canada to train at the national CE High Performance Centre and eventually retired from competition in 1988.
While her time as an athlete was winding down, her career as an athletics official was about to begin in the sport she was so passionate about.
"Officiating was not only a way for me to give back, but to remain connected to a sport that has given me so much," she says. "In fact, my choice of career in the mining industry, as a geologist, is a direct result of athletics. I could not have been happier as an athlete than when I was training outdoors, which is one of the joys of being a geologist. In addition, participating in athletics provided a solid foundation – including direction, discipline and drive – from which to live my life."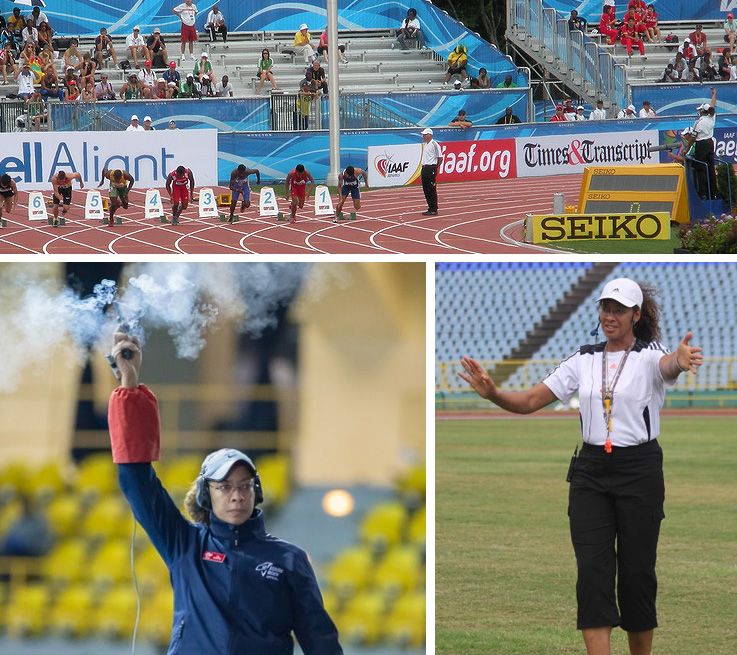 Little did she know at the time what a trailblazer she would be. Ferdinand's career as a technical official has been a series of firsts. In 2015, she was the first woman to be nominated to the World Athletics Starter Panel – six members assigned on a rotational basis to World Championships, World Series, Olympic Games, etc. She was also the first woman, and first person of colour, to serve as Board Chair for her local association.
With career highlights including multiple stints as a starter at Commonwealth and Pan-American Games, World Athletics Championships and the Invictus Games (among many others), Ferdinand is a technical official in high demand. The events she finds the most rewarding, however, are rather unexpected. In addition to the elite-level competitions, she finds that there are great rewards to officiating at Special Olympics and U10 competitions. "The delight on these athletes' faces, their smiles and determination move me sometimes beyond words," she beams. "The simple joy of participation; that's what I love!"
Ferdinand credits the scores of volunteers and technical officials who volunteered their time and energy when she was an athlete with how far she has made it in athletics. And now she is returning the favour by actively working to recruit more people – particularly women – into technical and administrative positions, management roles, committees, and board positions.
"As a practical matter, I continue to engage women; encouraging them to seek administrative roles as a means to advance our sport," she says. "It's extremely rewarding to be able to provide that same opportunity to other female athletes and to contribute to this very meaningful cycle."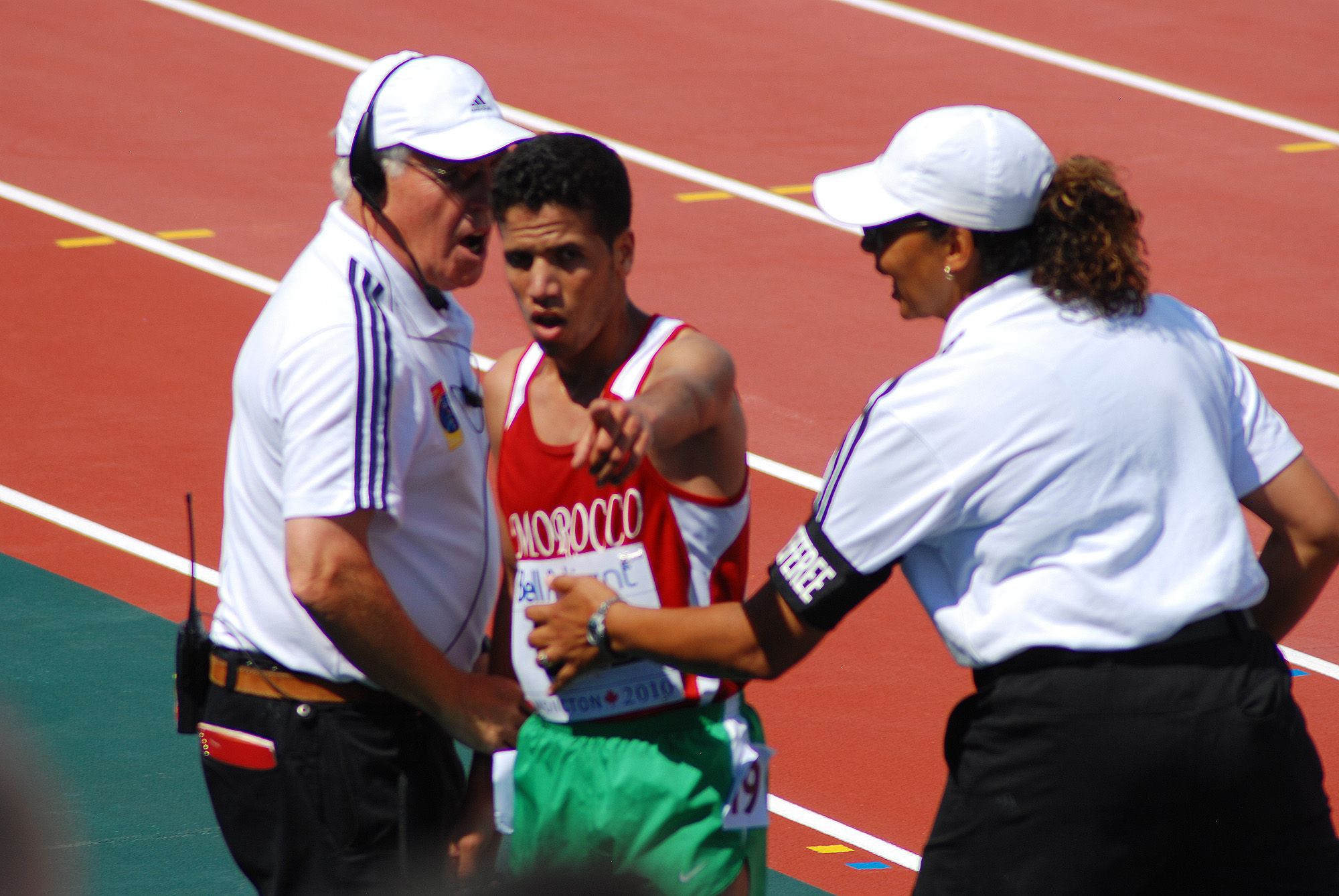 Officiating is still largely male-dominated, but with efforts such as World Athletics' #WeGrowAthletics campaigns and the ongoing work of the Gender Leadership Taskforce, we are starting to see upward movement in the number of female technical officials across the globe.
Ferdinand does admit, though, that this may be more challenging in some parts of the world than others. "As a woman of colour, I've encountered discrimination in my personal life and professional career. But, in my role as a starter, this behaviour has been the exception not the norm," she says. "I've encountered marginalising behaviour which I put down to generational or cultural issues; and this has not deterred me in the least."
Ferdinand is thrilled at the effort being made by the global governing body of athletics to reach gender parity in the sport, but she believes that "collectively" we can and should be doing more to address this issue.
"It's inspiring that World Athletics has embedded gender equity into its multi-year plan and I'm happy to contribute in any way I can," she says. "The #WeGrowAthletics initiatives are great starts! [no pun intended]. Empowering women to pursue leadership positions throughout the World Athletics structure; breaking with sport traditions; and tackling online abuse can move us further along on the gender equity spectrum."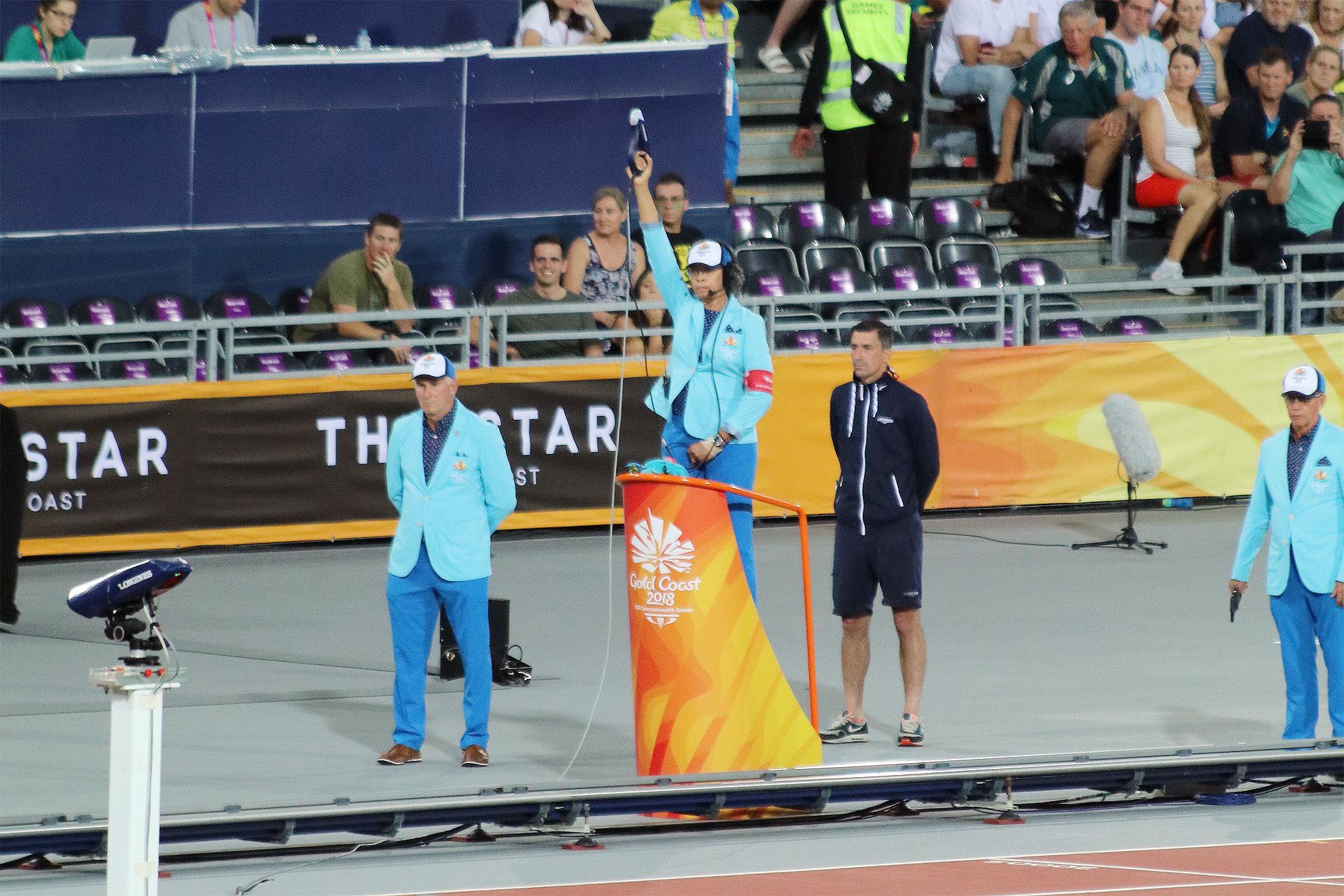 She is encouraged by the continued efforts to drive gender equality from the top of the sport, down to the local levels.
"As World Athletics provides guidance to its member federations, it has the potential to create a more positive and inclusive social environment at the local (grassroots) level," she says. "The same level which we can draw on women (and men) to advance our sport. Pushing for frequent, open, dialogue on topics – such as: what do we want things to look like/be; what a woman may need to be able to participate in any area in our sport; are we ensuring that women's comments are valued and taken seriously? – can go a long way to cultivating respect."
Reflecting on the current state of women in sport, she says: "I believe that all people have something to contribute and any organisation or environment should be doing everything in their power to ensure that it is a safe and welcoming environment where that can happen. We must ensure that whatever our sport does to further gender equality is implemented in a meaningful, quantifiable way that can be maintained. At all levels of our sport, we should expect and demand the highest standards."
If you are a woman looking to start your career as a technical official, please consult the relevant section of our website or contact your national athletics federation. Find out more about World Athletics' #WeGrowAthletics Campaign here.
Maggie Durand for World Athletics