LEGENDS WILL COMPETE FOR GLORY, JULY 15–24, 2022
The World Athletics Championships have showcased the greatest athletes on Earth since 1983. When the event comes to Oregon in 2022, it will mark the first time the U.S. hosts the most prestigious event in the sport.
This unprecedented moment deserves a stage unlike any other. A world-class testament to human achievement, Hayward Field at the University of Oregon is the ultimate track and field experience. It has been the site of some of the most incredible moments in the history of the sport. Now, it will host 2,000 athletes representing more than 200 nationa. Many will be realizing a lifelong dream of running, jumping or throwing for glory - for the chance to call themselves the best in the world. There is no doubt that legends will be born.
Broadcasters, press, and photographers from across the globe will share the stories of these Championships in over 190 territories. Over the course of 10 exhilarating days in July 2022, athletes and audiences will see and experience all this and more, up-close and personal. We can't wait to welcome the world to Oregon.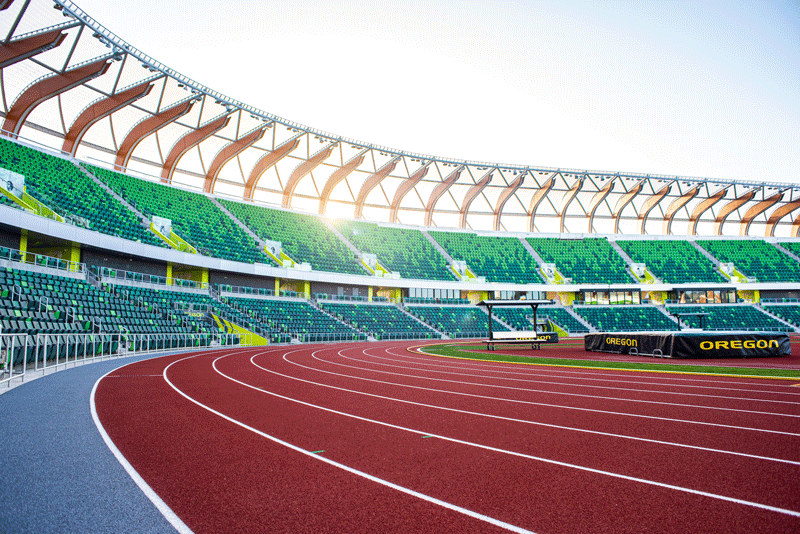 Photo by Jake Willard // TrackTown USA