World Athletics Heritage Plaque for the Cinque Mulini
The World Athletics Heritage Plaque, which was awarded to the Cinque Mulini Cross Country, San Vittore Olona, Milan, in March 2019, has been unveiled on the side of the Meraviglia Mill, one of the five mills after which the race is named.
The World Athletics Heritage Plaque is a location-based recognition, awarded for "an outstanding contribution to the worldwide history and development of the sport of track and field athletics and of out of stadia athletics disciplines such as cross country, mountain, road, trail and ultra-running, and race walking".
The Cinque Mulini, which was founded in 1933, was officially presented with their plaque at the 2020 edition of the race (26 January 2020), just before the pandemic hit Europe.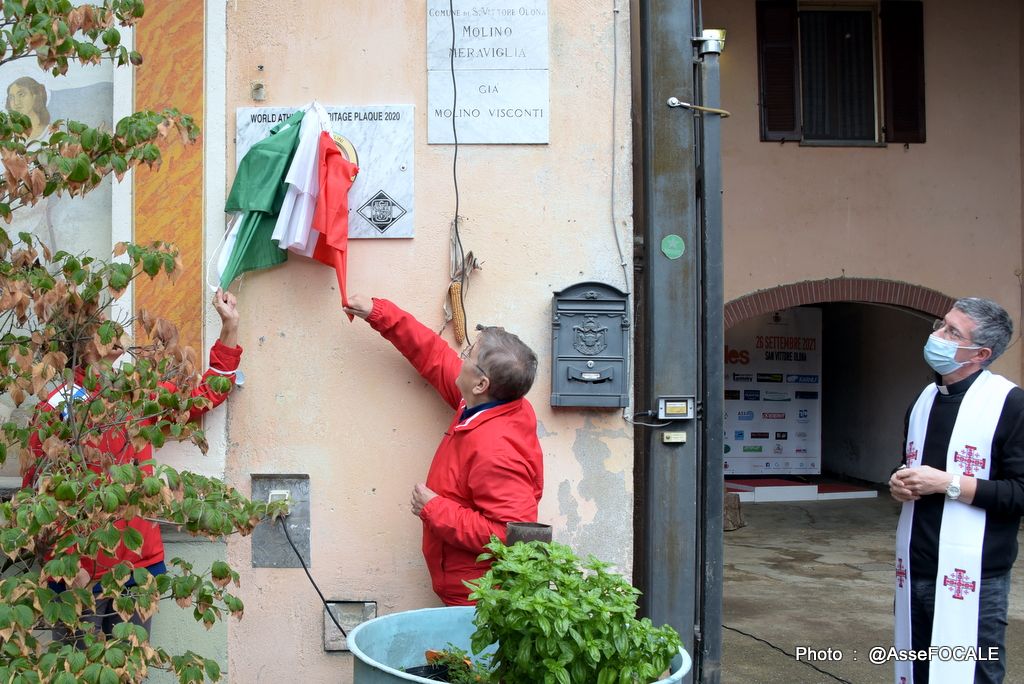 Yesterday (Sunday 26 September) plans to permanently display the plaque in public were finally able to go ahead. A ceremony was held at the Meraviglia Mill which stands directly on the route of the race and through which the runners pass each year.
The President of the organising club Giuseppe Gallo Stampino and regional representative of FIDAL Luca Barzaghi, unveiled the plaque which has been mounted on a marble tablet on the mill's wall.
The ceremony was attended by and given the blessing of Don Marco Longoni the parish priest of San Vittore Olona.
Chris Turner for World Athletics Heritage