Diane Leather's eldest son, Matthew Charles, receives the Heritage Plaque from incoming UKA CEO Jack Buckner (© Mark Shearman)
The World Athletics Heritage Plaque honouring Diane Leather Charles, who in 1954 became the first woman to run below five minutes for the mile, was presented today (21) at a ceremony during the Wanda Diamond League meeting in Birmingham.
The plaque was awarded to Leather in the posthumous category of 'Legend' at the World Athletics Heritage Mile Night in November 2019.
The World Athletics Heritage Plaque is a location-based recognition, awarded for 'an outstanding contribution to the worldwide history and development of the sport of track and field athletics and of out-of-stadia athletics disciplines such as cross country, mountain, road, trail and ultra-running, and race walking'.
Jack Buckner, 1986 European 5000m champion and the incoming CEO of UK Athletics, made the presentation of the plaque on behalf of World Athletics Heritage to Leather's eldest son Matthew Charles. They were joined by other members of the family for the presentation.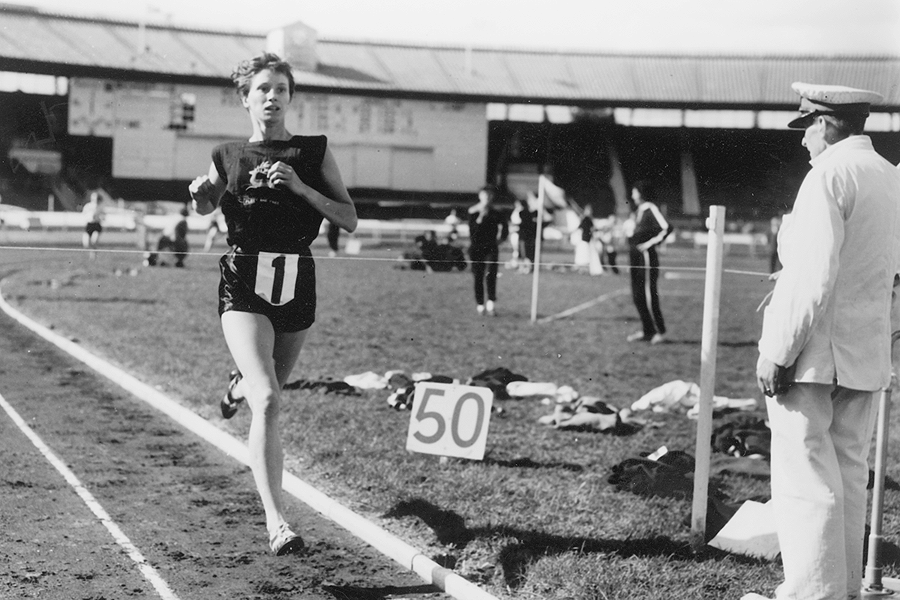 British middle-distance runner Diane Leather (© Getty Images)

Sterling silver
The recently rebuilt Alexander Stadium in Perry Barr, where Leather's plaque will be placed on permanent public display, stands near the site of the Birchfield Harrier's greatest athletics feat.
On 29 May 1954, less than a month after Roger Bannister had clocked his famous 3:59.4 in Oxford, Leather recorded a largely unheralded 4:59.6 for the mile at the Alexander Sports Ground. She reduced that world mark down to 4:50.8 and then 4:45.0 in London the following year, a time that remained the fastest by a woman until 1962.
During a distinguished career, Leather won two 800m silver medals at the European Championships and captained the British women's team at the 1960 Rome Olympic Games.
That women's records for the mile were not officially ratified until 1967 speaks volumes for the era in which Leather, who retired in 1961 aged 27, ran. It was not until 1972 that the 1500m, which would have been Leather's preferred distance, became an Olympic event for women.
The running spikes that Leather wore when she broke five minutes for the mile, which were later dipped in sterling silver by her husband in her honour, were donated by her family to the World Athletics Heritage Collection in 2019.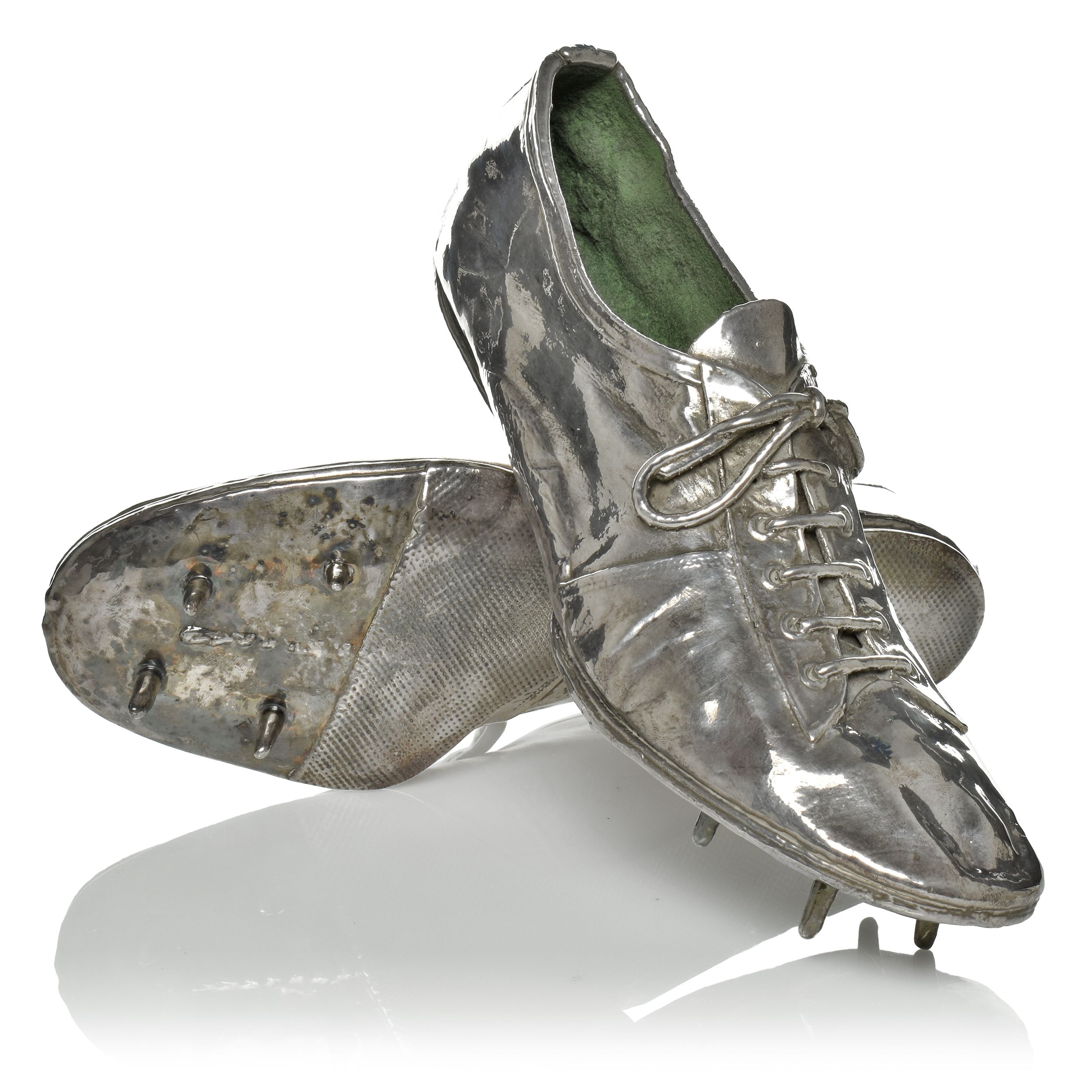 Diane Leather's silvered sub-five-minute mile spikes (© Museum of World Athletics)
Her shoes are on permanent exhibit in 3D in the online Museum of World Athletics (MOWA). The spikes can also currently be viewed by those visiting the reception area of World Athletics' HQ in Monaco, and will be publicly exhibited for six months next year in Budapest, ahead of and throughout the World Athletics Championships (19-27 August 2023) in the Hungarian capital.
Chris Turner for World Athletics Heritage