Brendan Foster and Peter Lovesey with Emil Voigt's World Athletics Heritage Plaque (© Mark Shearman)
A World Athletics Heritage Plaque was unveiled in Manchester, England, on 18 August in honour of Emil Voigt, the 1908 Olympic Games 5-mile champion, and a life member of Manchester Harriers & Athletics Club (Est. 1886).
The World Athletics Heritage Plaque is awarded for "an outstanding contribution to the worldwide history and development of the sport of track & field athletics and of out of stadia athletics disciplines such as cross country, mountain, road, trail and ultra-running, and race walking".
At a ceremony held on the track at the Manchester International at Manchester Regional Arena, Sir Brendan Foster CBE, and prolific novelist Peter Lovesey, presented the plaque which was originally awarded to Voigt by World Athletics President Sebastian Coe in December 2019.



Foster, the 1976 Olympic 10,000m bronze medallist and former world 3000m record-holder, represented World Athletics, while Lovesey, who authored 'The Official Centenary History of the Amateur Athletic Association', spoke on behalf of Voigt's granddaughter Robin Voigt. Living in Australia and with its international borders closed, Robin was sadly unable to attend the event. She is currently writing a book about the life and extraordinary achievements of her grandfather.
Emil Voigt was the last British athlete to win a long-distance running gold medal at the Olympic Games prior to Mo Farah's 2012 double. Voigt's success came 104 years earlier at the first London Olympic Games where he triumphed in the 5-mile event in a time of 25:11.2. This came despite tearing muscles in his foot during his heat and having to improvise a plaster of Paris arch support which he built into his running shoe. He was a class apart, finishing some 70 yards ahead of the field.
Voigt, who was one of the world's first sports stars to adopt a vegetarian diet, was an inspirational figure whose coaching and technical knowledge was renowned. Voigt, who took a running tour of Scandinavia in 1909, helped to influence a generation of runners including the original Flying Finn, Hannes Kolehmainen. Voigt emigrated to Australia in 1910 where, as an engineer by profession, he was responsible for installing some of the country's first cinder tracks.
The World Athletics Heritage Plaque is a location-based recognition which highlights, celebrates and links together iconic and historic athletics competitions, careers, performances, cities, venues, landmarks and culture around the world. Therefore, appropriately, Voigt's plaque will soon be on permanent public display at the Manchester Regional Arena.


Millrose's plaque is now in situ
The plaque, which was awarded to the Millrose Games and Wanamaker Mile in November 2019 and publicly presented at the February 2020 edition of the meeting, has now been permanently displayed in The Armory, New York.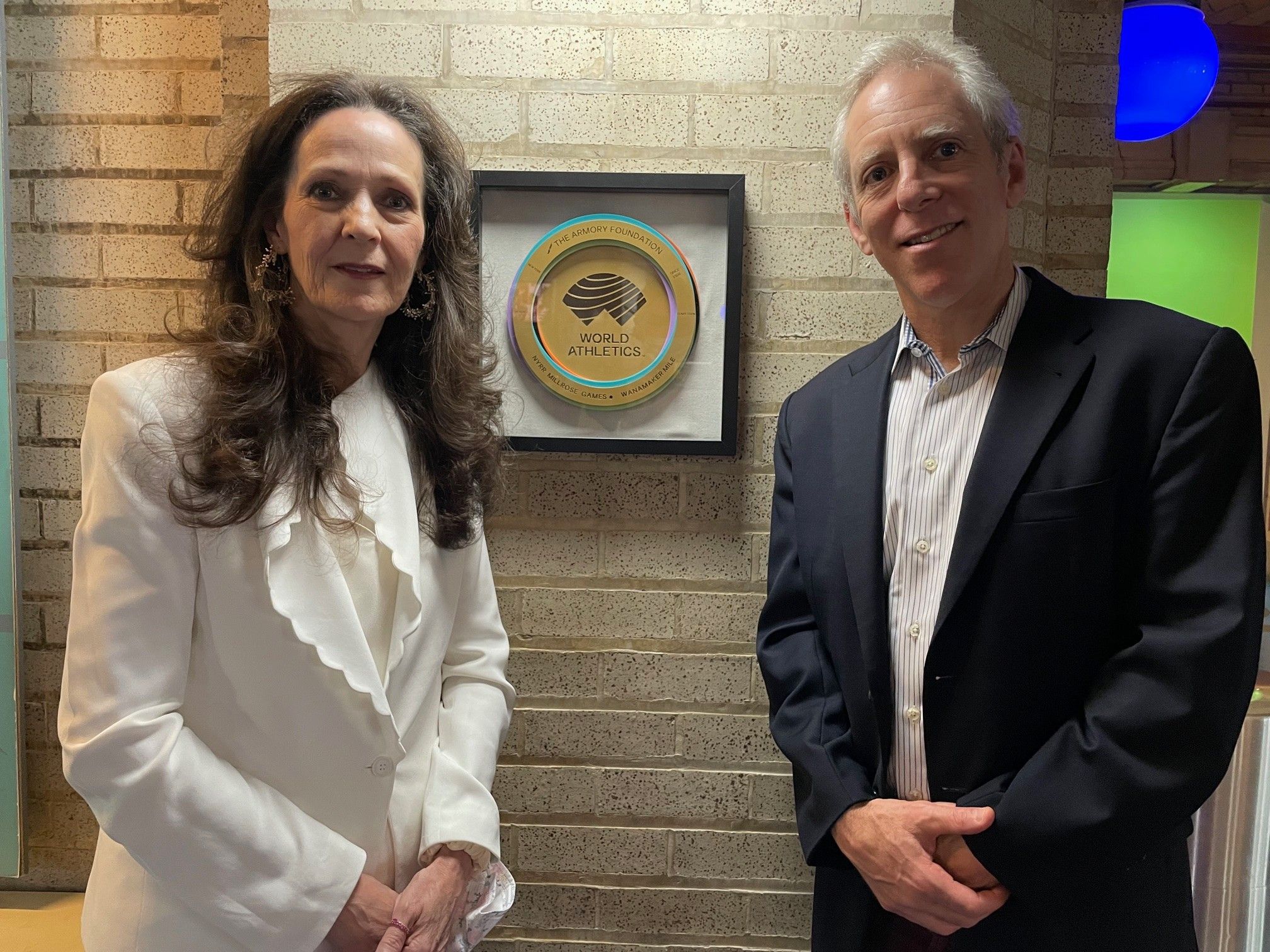 New York's Millrose Games (1908) is the world's oldest indoor meeting. Millrose's headline event is the Wanamaker Mile (1926) which has seen six wins by Glenn Cunningham in the 1930s, seven by Eamonn Coghlan in the 1970s and 1980s and eight by Bernard Lagat in the 2000s.
The Armory Foundation Co-Presidents Rita Finkel and Jonathan Schindel were there for the permanent unveiling of the plaque in July.


Plaque presented at Prefontaine Classic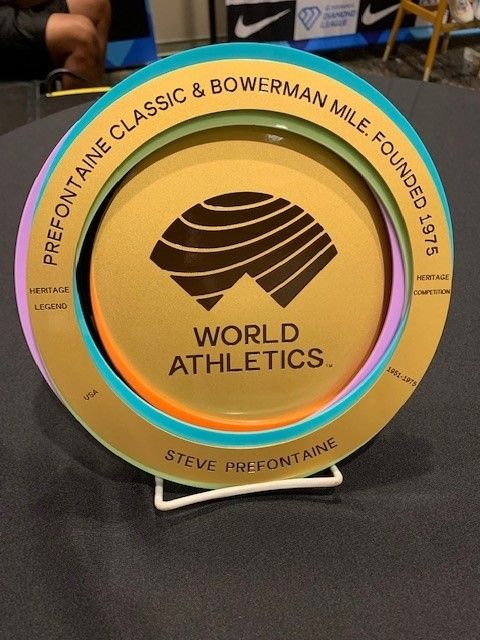 Eugene's Prefontaine Classic (1975) and the Bowerman Mile (1975) were recognised in 2019 in two plaque categories, 'Competition' and 'Legend'. The latter was bestowed given the meeting's history has been successfully driven by the memory of Oregon's 24-year-old distance running star Steve Prefontaine, who tragically died in a car crash in 1975.
At this year's meeting press conference on 20 August, the plaque was for the first time presented in public. The formal presentation of the plaque and its unveiling in its permanent position at Hayward Field will be made later by World Athletics President Sebastian Coe.
Chris Turner for World Athletics Heritage