Adyel da Silva, Helio Gesta de Melo and Wlamir Motta Campos with Adhemar da Silva's Heritage Plaque (© Samuel Fragoso/SEME)
On Wednesday (29), to mark the birthday of Adhemar Ferreira da Silva (1927-2001), the World Athletics Heritage Plaque, which was awarded in 2018 to the two-time Olympic triple jump champion, was placed on permanent public display in Sao Paulo, Brazil.
The World Athletics Heritage Plaque is a location-based recognition, awarded for "an outstanding contribution to the worldwide history and development of the sport of track and field athletics and of out of stadia athletics disciplines such as cross country, mountain, road, trail and ultra-running, and race walking".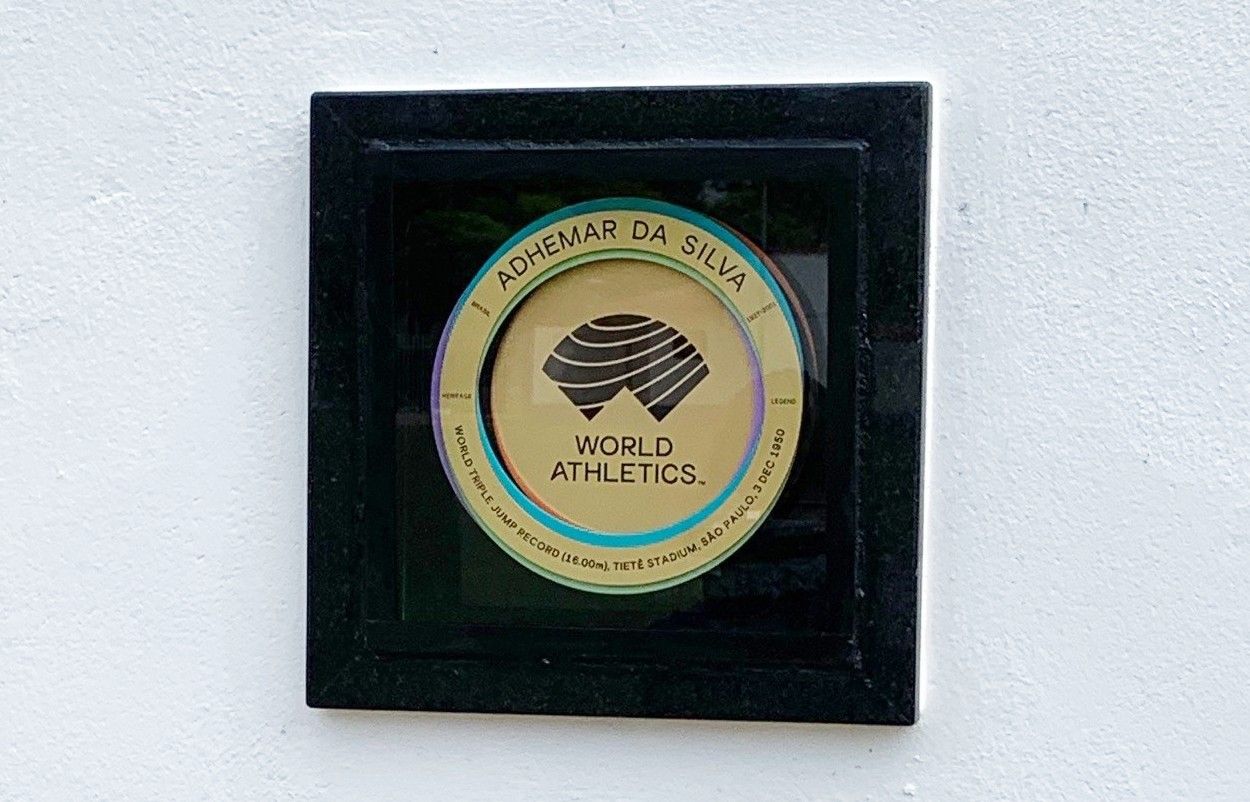 (© Paulo Condo)


On 2 December 2018, World Athletics President Sebastian Coe inaugurated the World Athletics Heritage Plaque award, with Da Silva one of 12 Olympic champions and world record-breakers who were honoured in the posthumous plaque category of 'Legend'.
In an interview for a Brazilan documentary which was broadcast in January 2021 to mark the 20th anniversary of Da Silva's death, Coe paid warm tribute to the five-time triple jump world record-breaker.

"Adhemar was a learned man, a scholar, who managed to play musical instruments and understand some languages," he said. "And to do this in the precise way he did clearly denotes that you are facing a Hercules, a titan. But I was also aware that he was the personification of a Renaissance man."
On Wednesday, marking what would have been Da Silva's 94th birthday at a ceremony at the Centro Esportivo Tiete, formerly Clube de Regatas Tiete, Sao Paulo, the Heritage Plaque in his honour was permanently displayed in public in the presence of his daughter, Adyel da Silva.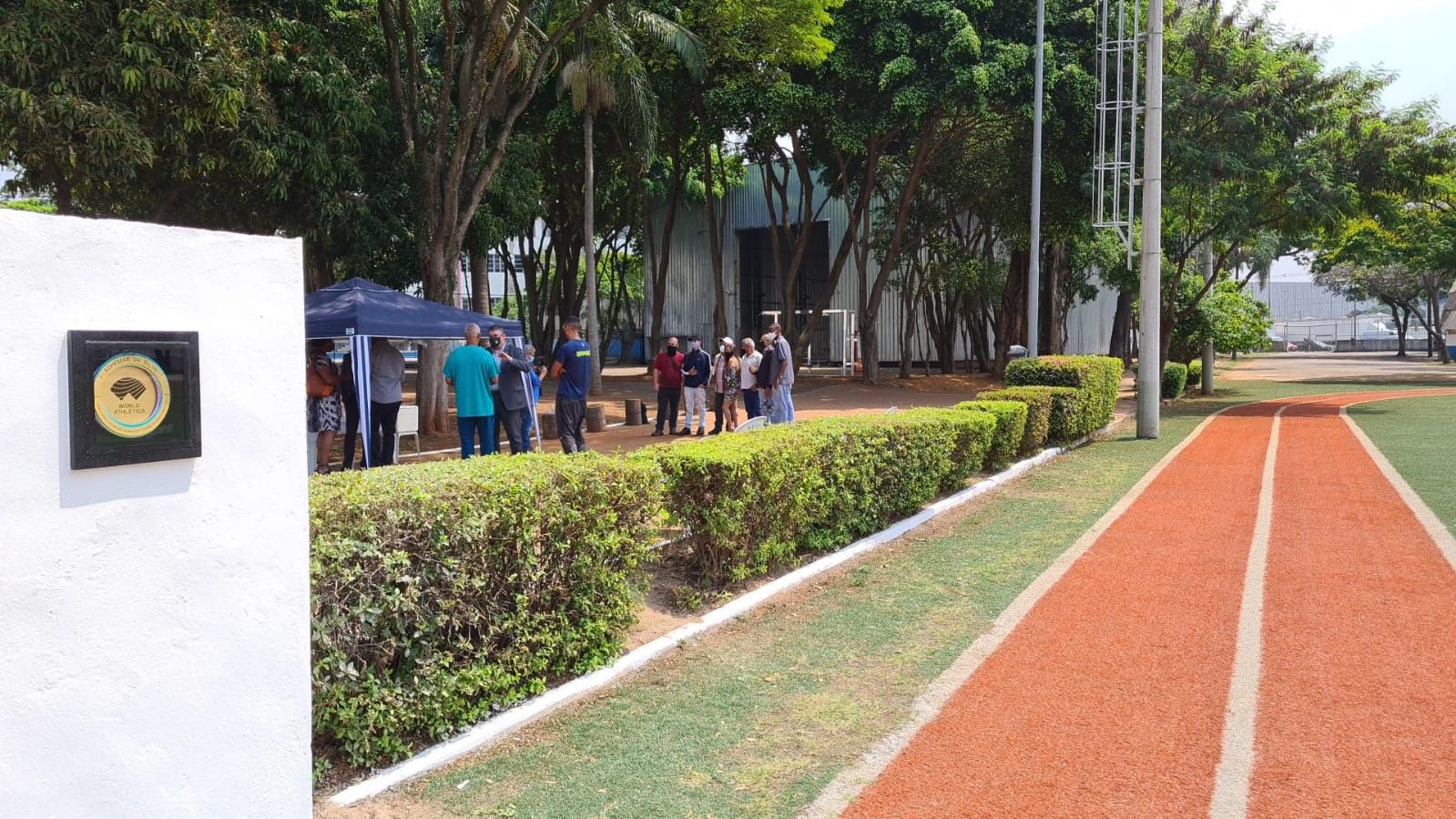 (© Helio Gesta de Melo)

The plaque is situated on the site of Da Silva's first world record. On 3 December 1950, at Clube de Regatas Tiete stadium, he leapt 16 metres, equalling the world record of Japan's Naoto Tajima set in 1936.
Celebrating the legacy of Brazil's greatest ever athlete along with his daughter were the President of the South American Athletics Confederation, Helio Gesta de Melo, and the President of the Brazilian Athletics Confederation, Wlamir Motta Campos.
The installation of the plaque and the ceremony were organised with the support of the Municipal Sports Department of the city of Sao Paulo.
Chris Turner for World Athletics Heritage