Gudaf Tsegay in action in Lievin (© Jean-Pierre Durand)
One year on from her stunning world indoor 1500m record at the Meeting Hauts-de-France Pas-de-Calais, Ethiopia's Gudaf Tsegay returns to the World Athletics Indoor Tour Gold meeting in Lievin on Thursday (17) looking to take down another record.
She won't be the only athlete chasing a record-breaking performance at a meeting that features a reigning global champion or world record-holder in nine of the 14 main disciplines.
Tsegay, the world and Olympic bronze medallist, will this time take aim at the world indoor mile record, which currently stands at 4:13.31, set by Genzebe Dibaba in 2016. It's a lofty goal, as only two women have ever bettered the mark outdoors. But Dibaba's world indoor 1500m record looked similarly ambitious before Tsegay smashed it by two seconds in Lievin last year.
For context, when Dibaba clocked her 4:13.31 world indoor mile record, she passed through 1500m in 3:56.46. Tsegay's world indoor record stands at 3:53.09 and she has two other sub-3:55 performances outdoors.
If it ends up being anything like her performance in Lievin last year, Tsegay's race on Thursday could end up being a largely solo effort. But the likes of Axumawit Embaye, who won in Karlsruhe in a world-leading 4:02.12, Uganda's Winnie Nanyondo and Ethiopia's Tigist Ketema will be hoping to use the race as an opportunity to run fast.
There are strong chances of several records – world, continental and national – being broken in the other endurance events on the programme, especially as wavelight technology will be in use at the meeting.
Olympic 1500m champion Jakob Ingebrigtsen will once again get his season under way in Lievin, just as he did last year. He clocked a European indoor record of 3:31.80 on that occasion, then went on to enjoy the greatest season of his burgeoning career which culminated with Olympic 1500m gold in a European record of 3:28.32.
In recent months, though, the Ingebrigtsen coaching set-up has changed. His father, Gert, is currently taking a break while older brother Henrik takes on a more active role in Jakob's coaching. It's unlikely that there would have been any drastic changes in the types of training sessions done, however, so Ingebrigtsen's form may be as good as it always is.
He won't necessarily have it all his own way in Lievin, though. Ethiopia's Samuel Tefera, the world indoor champion and world indoor record-holder for the distance, will also be on the start line. Tefera won here in 2019, then went on to break the world indoor record just six days later with 3:31.04. He returned to Lievin in 2020 and won again.
The men's world indoor 3000m record is another mark that came under threat last year, and the top three finishers from that race – Getnet Wale, Selemon Barega and Lamecha Girma – are back again.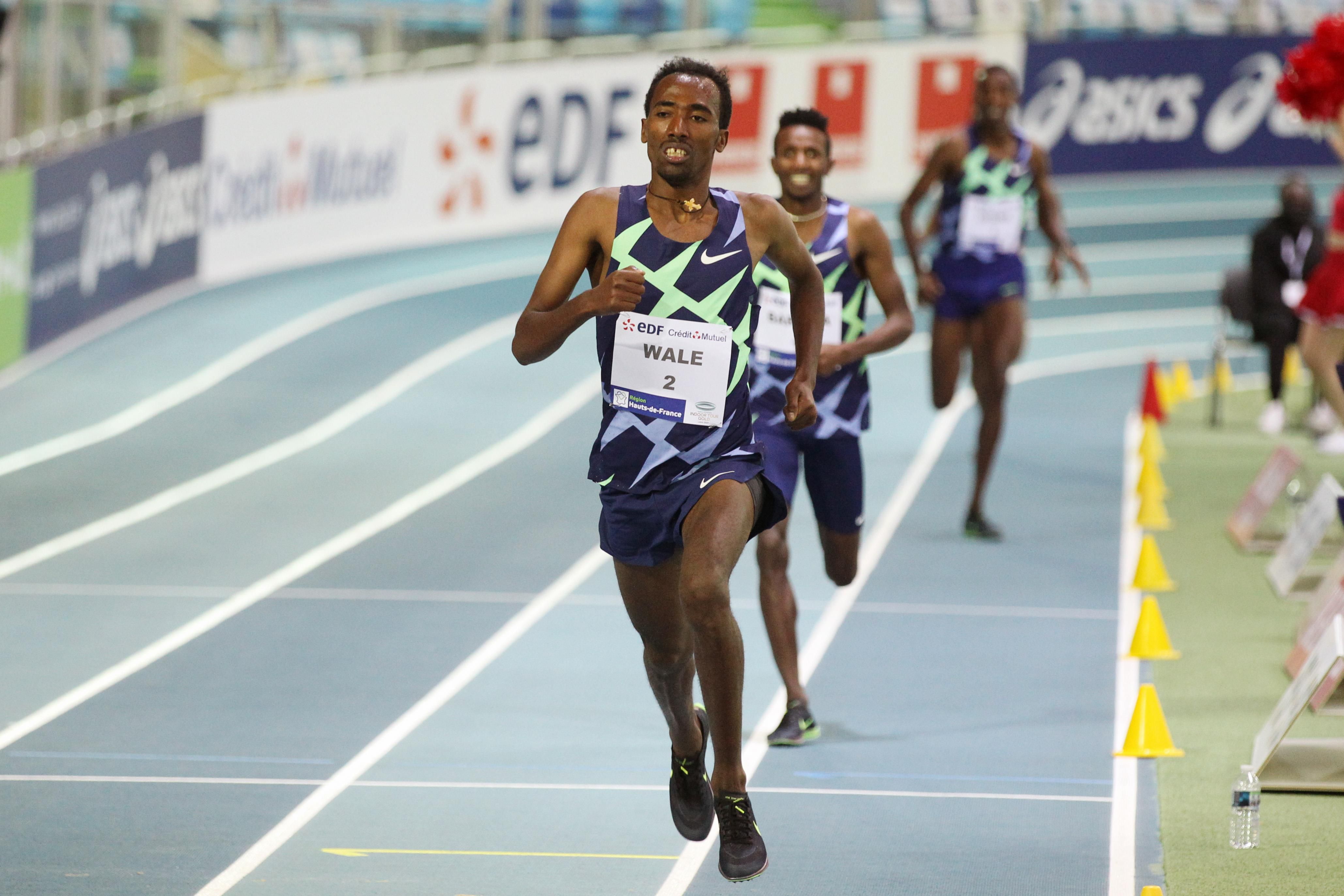 Wale came out on top on that occasion, winning in 7:24.98 – the second-fastest indoor run in history and just 0.08 shy of Daniel Komen's long-standing world indoor record. Since then, Barega went on to win the Olympic 10,000m title while Girma earned steeplechase silver in Tokyo.
They'll have other athletes to worry about, too. Spain's Mohamed Katir was a revelation on the international circuit last year, setting Spanish records for 1500m (3:28.76), 3000m (7:27.64) and 5000m (12:50.79). He should feature among the leaders in Lievin; even if he's slightly off the leading pace, he could still break the European record of 7:30.82 set last week by compatriot Adel Mechaal.
Ethiopia's Nibret Melak, Bahrain's Birhanu Balew and Kenyan duo Nicholas Kimeli, Jacob Krop are also in the high-quality line-up.
The women's 3000m is of a similarly high standard. It may be just the second indoor race of Ejgayehu Taye's career, but expectations will be high after her breakthrough 2021 season during which she broke the world 5km record with 14:19, set an Ethiopian 3000m record of 8:19.52, and clocked a 5000m PB of 14:14.09.
The 22-year-old will line up alongside compatriots Fantu Worku, Dawit Seyaum, Zerfe Wondemagegn and teenager Melknat Wedu, a double world U20 medallist.
The men's 2000m is the one middle-distance event in which the world record/best hasn't been set as a specific target, but there's still a strong chance of area and national records being broken at this rarely contested distance.
Olympic 1500m fourth-place finisher Abel Kipsang, who made his indoor debut just a few days ago, will start as the slight favourite. The Kenyan takes on Azeddine Habz of France, Samuel Zeleke of Ethiopia and Maximilian Thorwirth of Germany.
The world best stands at 4:49.99, set by Kenenisa Bekele, while the European record is 4:52.90 and the Kenyan record – a realistic target for Kipsang – is 4:55.72.
Global champions clash in the pole vault
Olympic pole vault champion Katie Nageotte and world champion Anzhelika Sidorova last faced one another at the 2021 Wanda Diamond League final, where Sidorova joined the elusive five-metre club with her winning 5.01m vault.
In their three other clashes of 2021, however – including at the Olympic Games in Tokyo – Nageotte came out on top. The US vaulter started her season with a 4.60m win in Reno, but was then third at the Millrose Games. Sidorova, meanwhile, opened her 2022 campaign with a 4.80m win on home soil in Moscow.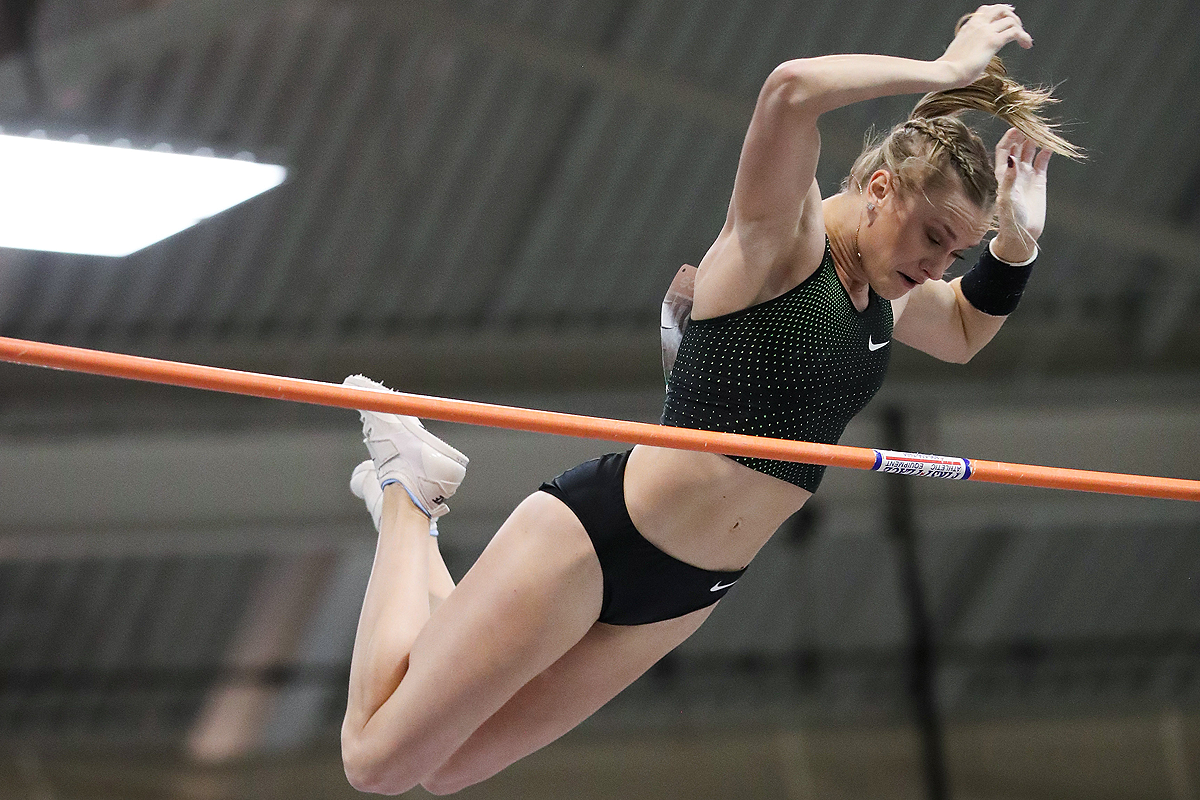 The likes of 2015 world champion Yarisley Silva, European indoor silver medallist Tina Sutej and European indoor bronze medallist Iryna Zhuk, who recently improved to 4.77m, should make it a competitive affair.
Not content with utterly dominating one event, world and Olympic triple jump champion Yulimar Rojas is intent on making an impact in the long jump this year. The Venezuelan, who holds the world indoor and outdoor triple jump records, opened her season with 6.55m in Madrid last weekend, but is keen to reproduce a distance nearer to the wind-assisted 7.27m leap she managed outdoors last year.
The highly consistent European indoor champion Maryna Bekh-Romanchuk – who, conversely, recently turned her hand to the triple jump and sailed out to a highly respectable 14.34m – will contest her first long jump competition of the year. All-round talents Maria Vicente and Akela Jones should also be a factor.
Three athletes with PBs of 6.00m or higher will start in the men's pole vault. USA's Olympic silver medallist Chris Nilsen, who recently equalled the North American indoor record of 6.02m, will start as the favourite, but multiple world medallist Piotr Lisek, 2016 Olympic champion Thiago Braz, Ernest John Obiena and Emmanouil Karalis won't give him an easy time.
Holloway and Jacobs return to Lievin
Like many of the stand-out performers in the distance events, the shorter disciplines on the competition programme will welcome back two of the winners from last year.
World 110m hurdles champion Grant Holloway charged to a continental record of 7.32 in Lievin last year, setting him on the path to break the world record with 7.29 two weeks later. The Olympic silver medallist opened his season with a world-leading 7.37 on Staten Island earlier this month and doesn't seem to be slowing down any time soon.
Five of the seven fastest men in the world this year are in the field, with Jarret Eaton, Pascal Martinot-Lagarde, Wilhem Belocian and Daniel Roberts all set to take part, along with world indoor champion Andrew Pozzi and decathlon world record-holder Kevin Mayer.
Olympic 100m champion Marcell Jacobs, another winner in Lievin last year, heads to the French town off the back of 60m victories in Berlin (6.51) and Lodz (6.49). But USA's world indoor bronze medallist Ronnie Baker has the fastest PB of the field at 6.40 – 0.07 quicker than Jacobs' best.
Arthur Cisse of the Ivory Coast and Ferdinand Omanyala of Kenya should also feature.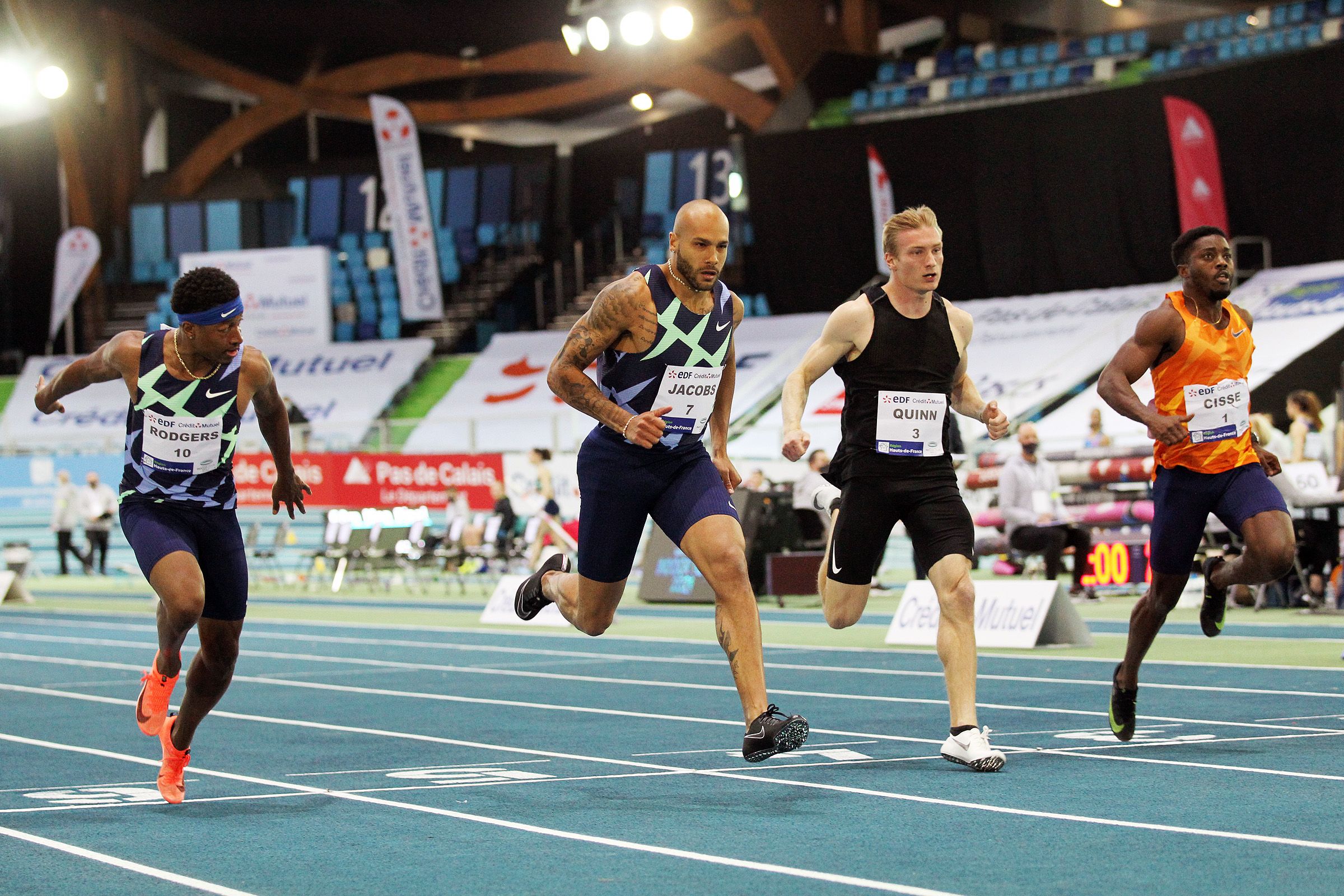 In the women's 60m hurdles, European indoor champion Nadine Visser takes on Olympic finalist and Bahamian record-holder Devynne Charlton, France's Cyrena Samba-Mayela, who clocked a PB of 7.84 in Karlsruhe, and Finland's Reetta Hurske.
World 800m champion Halimah Nakaayi, who on Monday set a world-leading Ugandan indoor record of 1:59.55, once again contests her specialist distance and takes on Jamaica's Natoya Goule and Ethiopia's Freweyni Hailu.
The men's 800m is of a similarly high standard. Elliot Giles, who won in Lievin last year then went on to run the second-fastest indoor performance of all time, returns to take on Spain's Mariano Garcia, who won at the recent New Balance Indoor Grand Prix in a world-leading 1:45.12. Kenya's Collins Kipruto, Noah Kibet, Tony van Diepen of the Netherlands and Swedish record-holder Andreas Kramer should all be in contention too.
Elsewhere, Algeria's Yasser Triki, the fifth-place finisher at the Olympic Games, will open his season in the triple jump, where he will clash with Germany's Max Hess, 2019 European indoor champion Nazim Babayev and two-time world U20 champion Lazaro Martinez of Cuba.
Jon Mulkeen for World Athletics