Czech javelin legend Jan Zelezny (© Getty Images)
Javelin specifications had been amended from the start of April 1986, changes which had been in the offing for several years in response to massive throws in the men's event and safety concerns. A turbulent decade followed which saw more rule modifications and no less than 13 world records ratified.
However, the upheavals to the record books came abruptly to an end when Czech javelin legend Jan Zelezny launched his implement out to 98.48m in the German city of Jena on 25 May 1996.
On Tuesday, this mark celebrates its silver anniversary, having been the standard for the event for 25 years.
To demonstrate how venerable that mark is, to date there have been 142 performances beyond 90 metres, achieved by just 20 different throwers, but only two men – the German pair of Johannes Vetter and Thomas Rohler – have come within five metres of Zelezny's world record.
With Vetter and Rohler's best throws having only come in the last four years. It is fair to say that Zelezny's record has only come to being realistically thought of as being beatable since the last Olympic Games.
The implement Zelezny used to set his world record was donated to the World Athletics Heritage Collection in 2018 and is among the exhibits in the Museum of World Athletics (MOWA).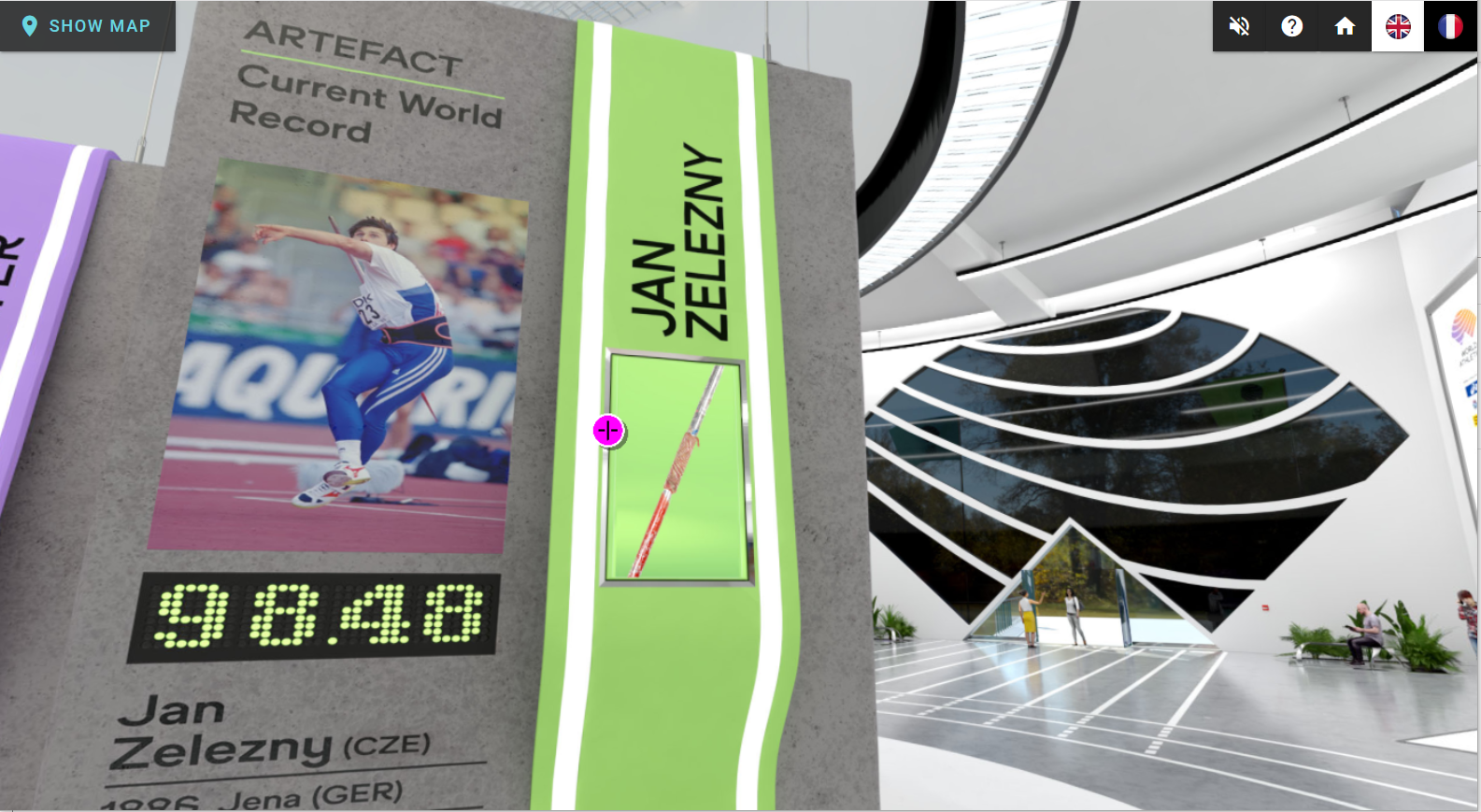 Record for the long haul
It is no understatement to say that Zelezny's world record was far ahead of its time, deserving comparisons with other famous field event records of extraordinary longevity such as Bob Beamon's 8.90m long jump at the 1968 Olympic Games which 'only' lasted 23 years or, in the same event but of an earlier vintage, Jesse Owens' 1935 long jump world record of 8.13m which survived until 1960.
It was no surprise prior to his phenomenal performance in Jena – with the city famed for its optics but also having a certain place in athletics history as the venue for seven official world records and several other world bests – that Zelezny broke the world record.
After all, he had set four previous world records and held the prevailing standard of 95.66m which he had thrown in 1993.
Despite the claims of some other throwers, notably Great Britain's Steve Backley and Finland's Seppo Raty, Zelezny had also arguably been the world's best thrower since the early 1990s and had topped the annual rankings by the prestigious US magazine Track and Field News since 1992.
In 1996, he was also the reigning Olympic and world champion as well as having thrown over 90 metres every year since 1991.
However, adding almost three metres to his three-year-old world record seemed beyond most people's imagination and comprehension.
Right on the night
However, the circumstances at the historic Ernst-Abbe-Sportfeld – which had been built back in 1924 and could still boast of wooden benches from its inauguration – on the night were perfect.
An enthusiastic crowd had come to see what was then one of the country's top athletics meeting on a warm but breezy early summer evening despite it being televised live on German television.
The conditions, with gusts sometimes reaching more than three metres-per-second, were unhelpful to the sprinters but the compact six-man javelin field was throwing from right to left in front of the main stand and the stadium construction also offered something akin to a wind tunnel which Zelezny and his principal German rivals Raymond Hecht and Boris Henry quickly realised would be to their advantage.
The event got underway at 18:30 local time and Zelezny took the lead with a first round effort of 87.76m.
With his second throw, Zelezny reached 92.88m, a distance no other man had ever reached since the latest specifications for the javelin had been introduced in 1991, but Hecht was also in fine form and threw 90.06m.
It was in the third round that Zelezny rewrote the history books of his event for a fifth and final time.
Still wearing long tights, he sprinted down the runway and found an almost perfect angle of release as the javelin flew over to the right side of the sector.
Hands down, it's a record
His effort was such that he finished prostrate and face down on the track, breaking his fall with his hands.
What made the record extra special is that, unusually, his wife and two young children were in the audience.
"After my training camp in South Africa (where he had two meetings in early April throwing over 90 metres before then travelling to Osaka two weeks before his feat in Jena and throwing 90.60m) I felt in good form. We didn't actually have a meeting planned but I begged my coach Jan Pospisil to find one," Zelezny explained a decade later.
"He came up with Jena, so I drove there with my family," which was a winding 350-kilometre journey from his home just north of Prague in the town of Mlada Boleslav.
"On my first attempt I made a mess of my runup and threw too far away but still threw over 87 metres. My second throw over 92 metres told me I could get the world record."
Banking his bonus
Zelezny recounted that he had two beers to celebrate that night, picked up his somewhat modest 10,000 Deutsche Marks world record bonus cheque (approximately €5100) and the following morning packed up his family and javelins for the six-hour drive back home.
"After the meeting, I said that 100 metres was possible, and I targeted a competition in Ostrava the following week, but it didn't happen," he said.
"I was also throwing an old aluminium model and it is one of my few regrets of my career that I did not have the chance to throw a carbon-fibre model, which had not been developed at that time. If you hit it perfectly you can get an extra metre, and they can fly out beyond 100 metres.
"The world record throw was not perfect technically either. Hands, feet, shoulder, there were small things that could be improved everywhere."
Nevertheless, despite all these apparent imperfections, it is a record that has stood the test of time.
Phil Minshull for World Athletics Heritage