Chaunte Lowe celebrates her high jump victory at the 2012 World Indoor Championships (© Getty Images)
US high jumper Chaunte Lowe, the 2012 world indoor champion and four-time Olympian, has retired.
Along with her world indoor title 10 years ago, the 38-year-old earned world silver in 2005, Olympic bronze in 2008 and world indoor bronze in 2010. Winner of 12 national titles indoors and out, Lowe still holds the North American records of 2.05m outdoors and 2.02m indoors.
She made her first major championships team back in 2004 at the age of 20. Having won NCAA titles indoors and out that year, she went on to set a PB of 1.98m, then finished second at the US Olympic Trials to earn a spot on the team for the Athens Games.
Although she didn't make the Olympic final in 2004, she more than made up for it one year later at the World Championships in Helsinki, where she equalled her then PB of 2.00m to take the silver medal.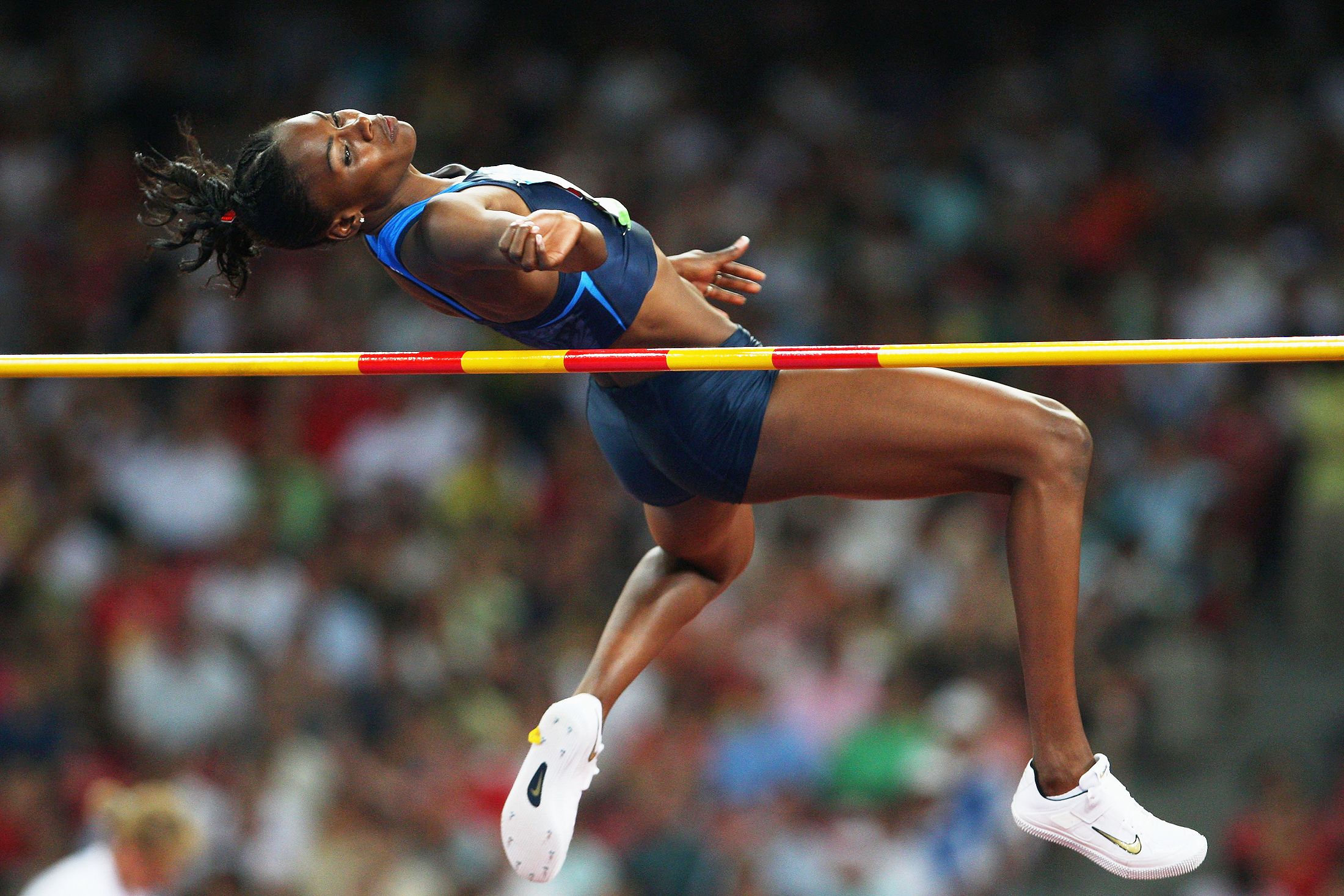 Chaunte Lowe in action at the 2008 Olympic Games in Beijing (© Getty Images)

She increased her PB to 2.01m in 2006, then took a maternity break in 2007 and gave birth to her daughter, Jasmine. She soon returned to action, though, and went on to claim Olympic bronze in Beijing in 2008, ending the year with a season's best of 2.00m.
From there Lowe went from strength to strength and enjoyed one of her best ever seasons in 2010. She earned world indoor bronze in Doha at the start of that year, then set North American outdoor records of 2.04m in May and 2.05m at the US Championships in June. On the same day she cleared 2.05m – a mark that would remain her lifetime best – she set a long jump PB of 6.90m, achieving one of the greatest one-day jumps doubles by a woman.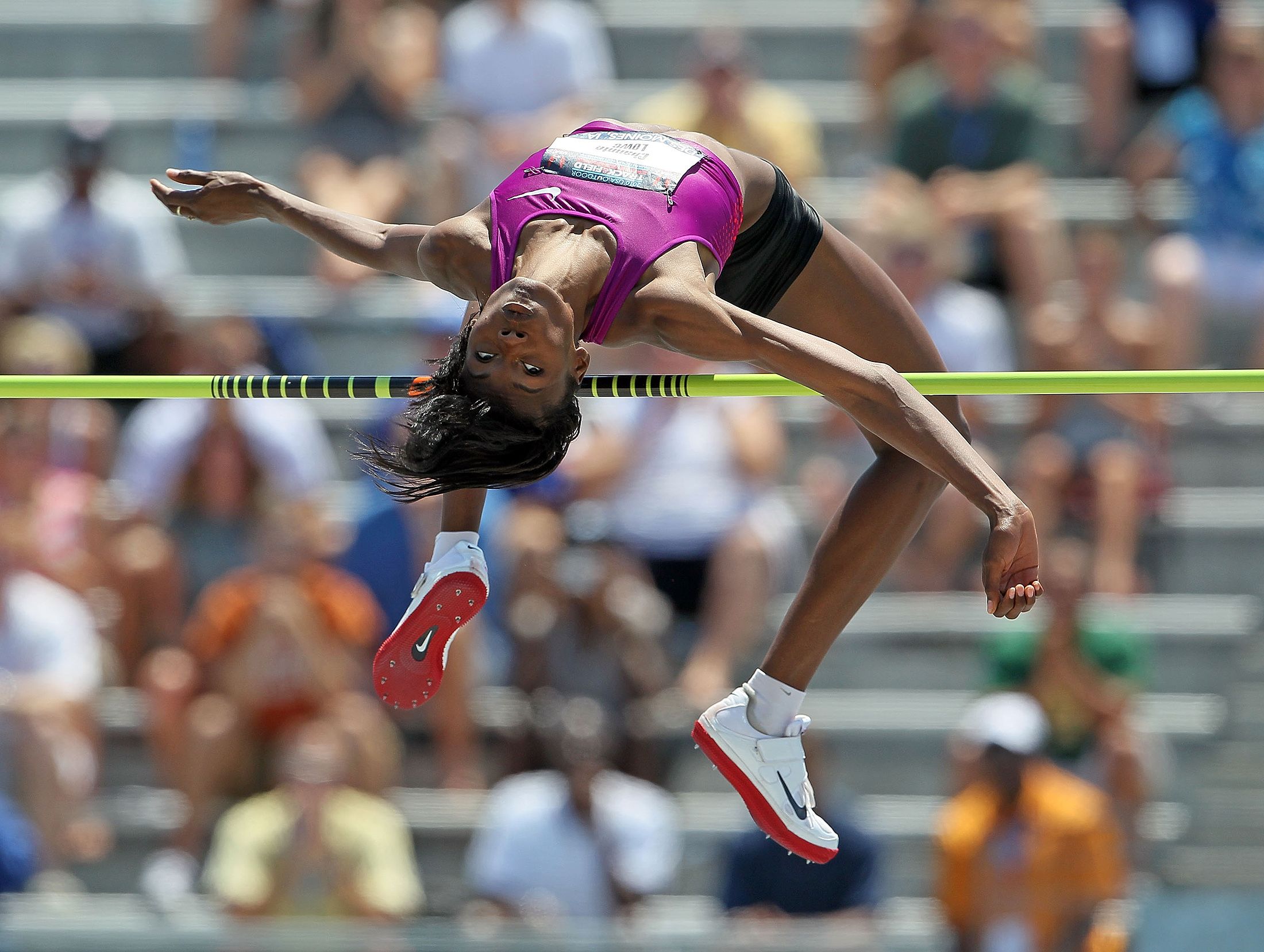 Chaunte Lowe at the 2010 US Championships (© Getty Images)

Her second daughter, Aurora, was born in April 2011. Incredibly, Lowe returned to action just two months later and placed ninth at the US Championships, clearing 1.78m.
Ten months after Aurora's birth, Lowe broke the North American indoor record with 2.02m in February 2012, then won the world indoor title in Istanbul two weeks later. After winning the US Olympic Trials that year with a season's best of 2.01m, Lowe placed fifth at the Olympics with 1.97m.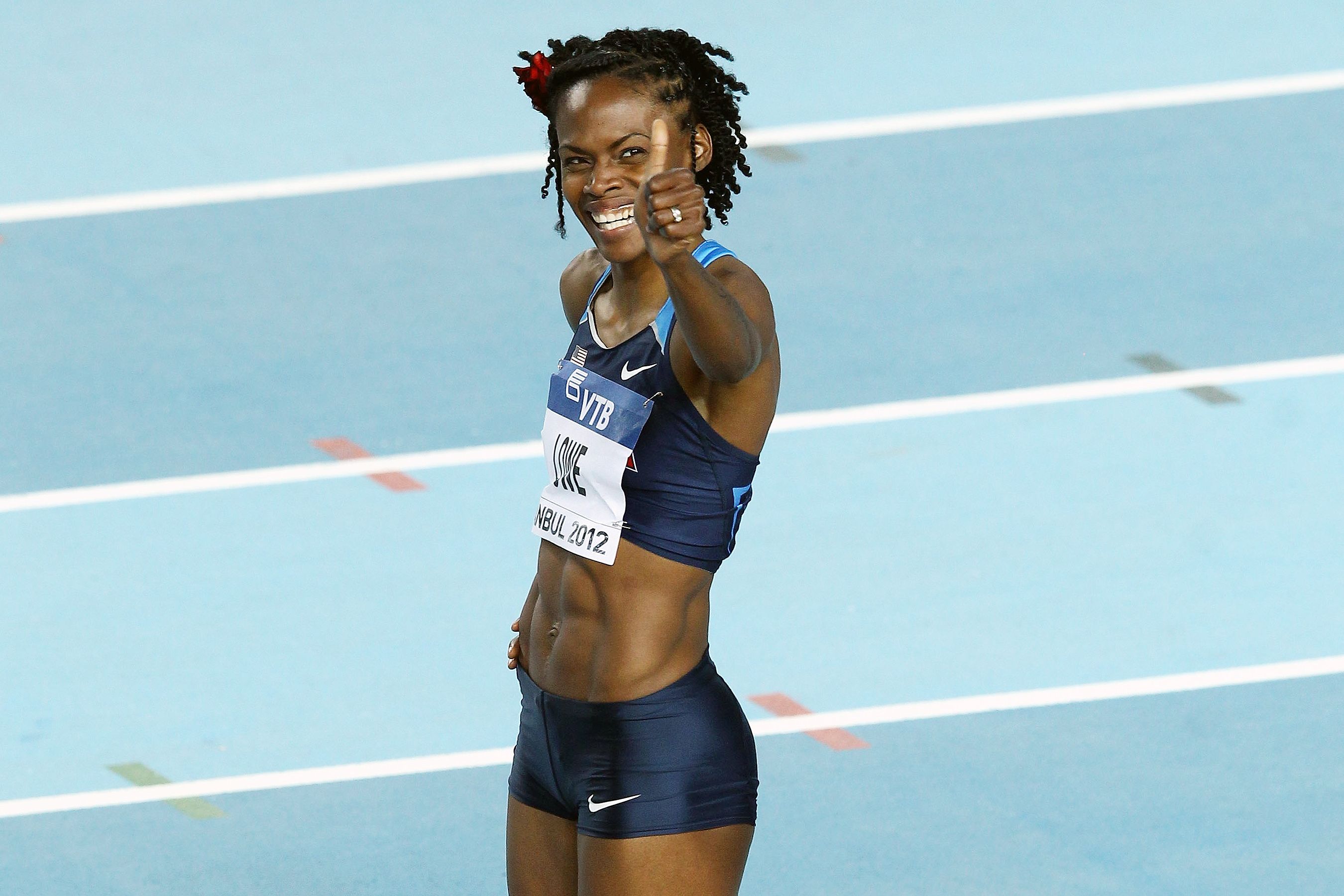 Chaunte Lowe at the 2012 World Indoor Championships in Istanbul (© Getty Images)

Her third child, a son named Mario, was born in 2013 so Lowe sat out that season before returning to competition once again in 2014, winning yet another US title and placing second at the Continental Cup in Marrakech.
National titles indoors and out followed in 2015, then she won the 2016 US Olympic Trials with a season's best of 2.01m, securing her place on her fourth successive Olympic team. In Rio she went on to jump a best of 1.97m – a clearance that matched the eventual winning height but ultimately placed her fourth on countback, just outside the medals.
Only two women in history – Dorothy Odam and Sara Simeoni – have competed in more Olympic high jump finals than Lowe.
Lowe continued competing internationally in 2017, but in 2018 she discovered a lump in her breast. It was initially misdiagnosed, but in 2019 doctors confirmed Lowe had triple negative breast cancer. After undergoing a double mastectomy and months of chemotherapy, Lowe was finally cancer free and in 2021, at the age of 37, she was back competing in the high jump and long jump.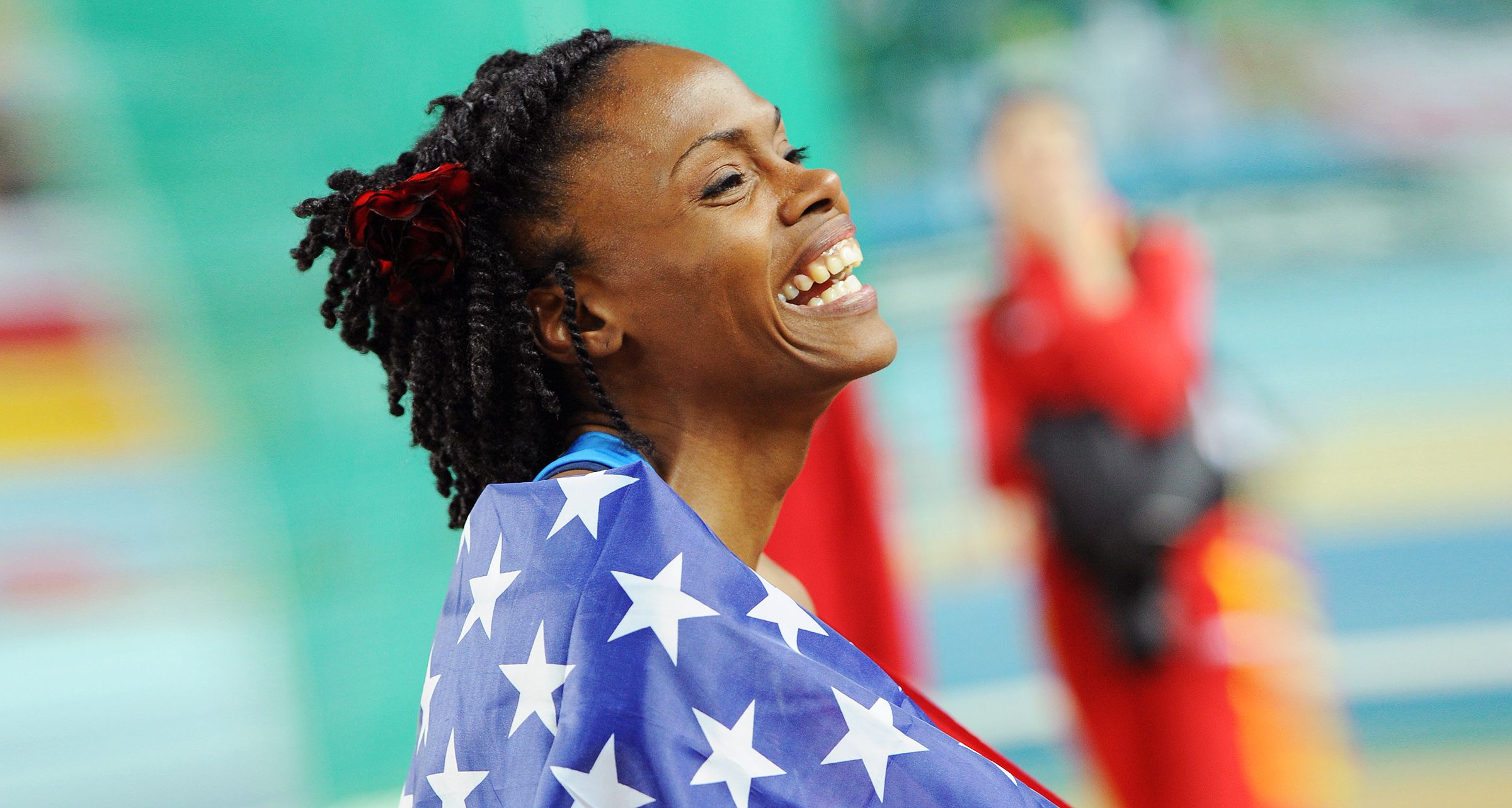 US high jumper Chaunte Lowe (© Getty Images)

In recent years, Lowe has found success as a public speaker, giving motivational talks on the importance of perseverance.
"Being able to take my medal and go and speak to kids and student athletes has been an amazing turning point in my life," she said in a recent interview with Team USA. "That has brought me way more joy than even getting the medal has.
"Don't give up doing things the right way, pursuing your goals with integrity and finding ways to overcome any obstacle."
World Athletics