Shot putters Ryan Crouser and Gong Lijiao at the Olympic Games (© Getty Images)
Men's shot put
Entries | timetable | world rankings | 2021 world list | world all-time list | how it works
The last time they met in a championship circle Ryan Crouser, Joe Kovacs and Tom Walsh combined to stage the most spectacular shot put competition in history.
That was almost two years ago at the World Athletics Championships in Doha, where Kovacs ultimately triumphed with a personal best throw of 22.91m in a contest that offered Oscar-worthy drama with an unforgettable late twist.
Walsh set the standard in the first round with a put of 22.90m, which placed him fourth on the world all-time list. He led for five rounds and seemed to have the title in hand before the event exploded in the final round. Kovacs set the competition alight, leaping from fourth place into the lead with a huge personal best of 22.91m, then Crouser almost matched him, heaving the 7kg ball 22.90m to tie Walsh's early standard.
When the smoke cleared, Kovacs had won by 1cm, Crouser took the silver medal on a countback from Walsh, and all three had registered throws that put them among the top five throwers in history.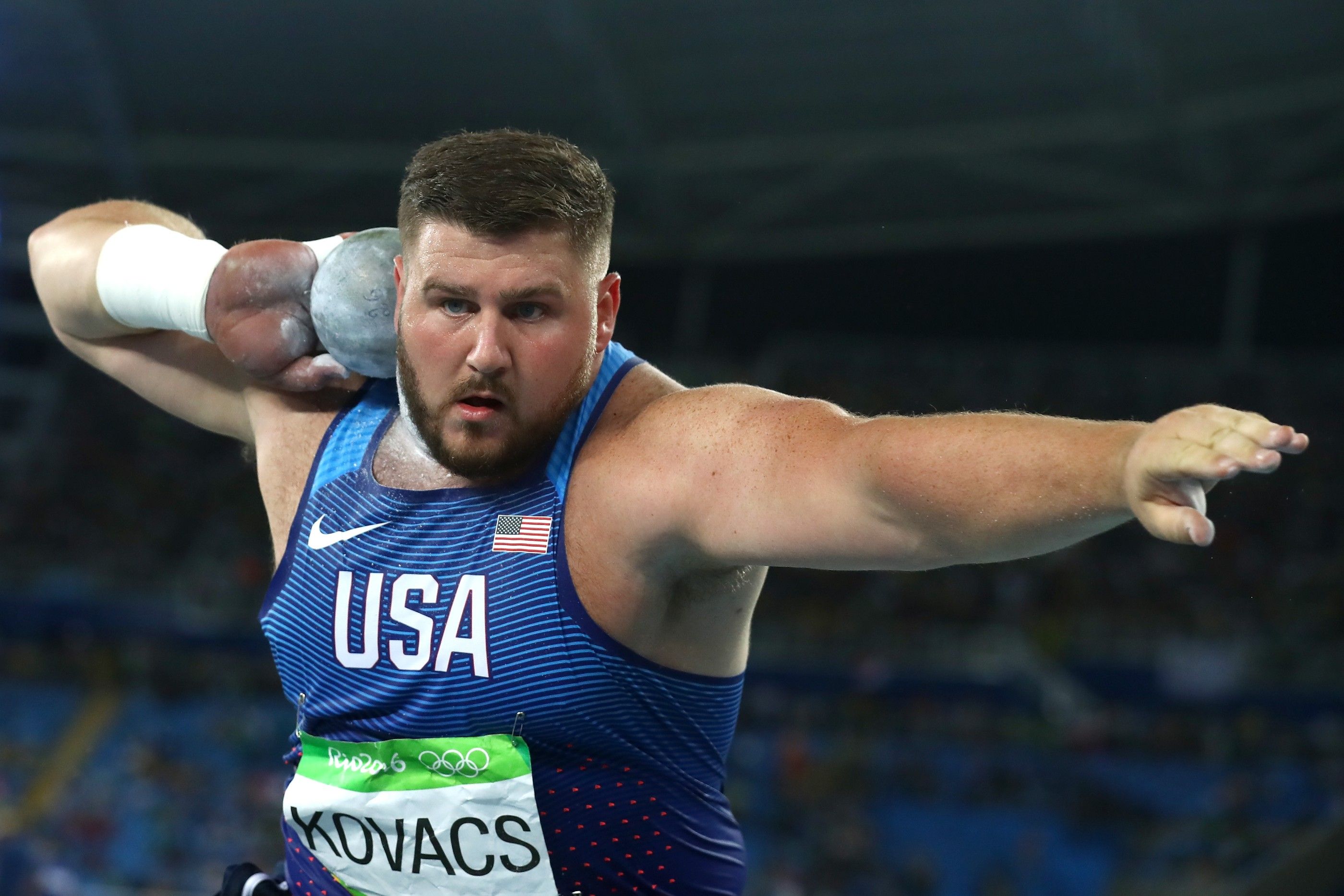 Leaving Doha, it was hard to imagine that such an intriguing three-way rivalry would not continue into the Tokyo Olympics, then just nine months away.
But the intervention of the Covid-19 pandemic has changed the complexion of the event. The three mighty men of Doha have competed against each other just once since, in Arizona in May, and Crouser has skipped away from his rivals, taking the event to a higher plane with world records both indoors and outdoors this year.
Born into a throwing dynasty in Portland, Oregon, the 28-year-old man-mountain has been on a tear ever since that narrowest of losses in Doha. He is now undefeated in 20 consecutive competitions since that day.
He moved level with Kovacs' best with an outdoor personal best of 22.91m in 2020, then gave an early demonstration of his power in January this year, setting an indoor world record of 22.82m, before launching into the outdoor season with his first 23-metre throw in May, the biggest throw in the world for more than 30 years.
But he was just getting started, launching the steel ball to an astonishing world record of 23.37m at the US Olympic Trials in June to establish himself as the roaring favourite for gold in Tokyo.
However, given the quality of the field that will assemble, that outcome can not be guaranteed.
Kovacs, world champion in 2015 and 2019 and Olympic silver medallist behind Crouser in Rio, is a proven big-time performer and is close to his best form (22.72m this year).
New Zealand's Walsh, the 2017 world champion, struggled to convert his training into competition results early in the season after a year off the international circuit, but finally began to find his mojo with his first 22-metre effort (22.22m) since 2019 in Hungary earlier this month.
But the hunt for medals goes beyond these three. Poland's Michal Haratyk is also over 22 metres this year (22.17m) and Brazil's Darlan Romani, an unlucky fourth in Doha with 22.53m, should not be forgotten. Payton Otterdahl completes the US team, having thrown a PB of 21.92m to finish third at the trials.
Joining Walsh on the New Zealand team is multiple age-group champion Jacko Gill, who continues to improve as a senior. This year he has beaten Walsh on three occasions and set a PB of 21.55m. Armin Sinancevic is another in personal best form, having thrown a Serbian record of 21.88m to finish third at the Wanda Diamond League meeting in Doha and he was also second in Florence two weeks later with 21.60m.
Nicole Jeffery for World Athletics
Women's shot put
Entries | timetable | world rankings | 2021 world list | world all-time list | how it works
Valerie Adams first appeared on the Olympic stage in Athens in 2004 where, still two months shy of her 20th birthday, she finished seventh at that historic competition at Olympia, site of the ancient Olympic Games. Seventeen years, two Olympic gold and eight world indoor and outdoor titles later, Adams remains a shot put force, and will arrive at her fifth Olympic Games as a solid medal contender, if not a threat for an unprecedented third title.
With her two gold medals and silver from Rio, Adams is already the most successful Olympic shot putter of all-time. And recent form shows she's rounding into shape to collect more. Bedeviled by a spate of injuries over the past six years, the 36-year-old mother of two has weathered pandemic restrictions and cancellations well in 2021, throwing 19.65m in February, her best throw since 2016. She then improved her season's best to 19.75m in July - only four others have thrown farther this year.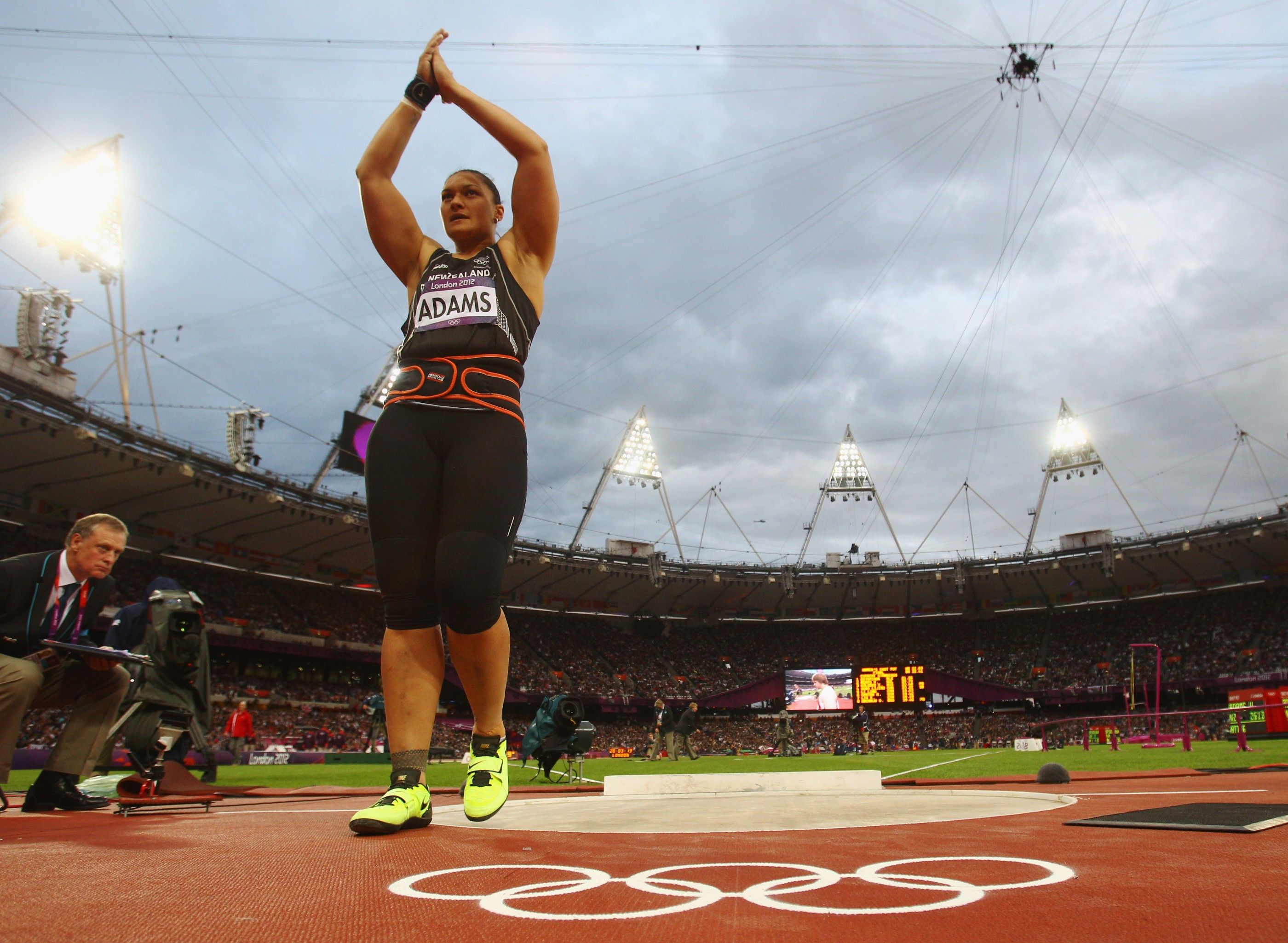 One of those is Gong Lijiao, who has tried her best to succeed Adams as the best women's shot putter of the 2000s. In that respect she's performed admirably, taking Olympic silver and bronze in 2012 and 2008 and back-to-back world titles in 2017 and 2019 after silver in 2015 and bronze two years earlier. She's also pieced together a pair of 17-meet unbeaten streaks since March 2018 and topped the world lists in three of the last four seasons.
Gong will also arrive in Tokyo in arguably the best form of her life. She's thrown beyond 20 metres twice in her seven competitions in 2021, topped by a 20.39m effort in Chongqing on 27 July, the second best throw of her career - just four centimetres shy of her lifetime best set in 2016.
Just one other woman has breached the 20-metre line thus far in 2021 - Jessica Ramsey, whose gargantuan 20.12m toss to secure the US Olympic Trials victory added 62 centimetres to her previous best, and nearly a metre to her previous best outdoors. She'll be out to prove that her performance in Eugene wasn't a one-off.
Her teammate Raven Saunders, who was second at the trials with a 19.96m lifetime best, has shown slightly better consistency this year and arrives with big meet experience having finished fifth in Rio so also looks to be a medal prospect.
Portugal's Auriol Dongmo has been even more consistent since her breakthrough to the global elite in 2020. The 30-year-old emerged last year after improving to 19.53m and, after an unbeaten indoor campaign which included a triumph at the European Indoor Championships, Dongmo has improved to 19.75m, consistency that also suggests solid medal ambitions.
All that said, a dearth of international competitive opportunities this year leaves the event cloaked in a thin veil of mystery as the Tokyo showdown approaches, lending the possibility that any of the handful of 19-metre throwers in the field could also figure in the medal chase.
Aliona Dubitskaya of Belarus has competed just four times this outdoor season, but has improved to 19.65m. Danniel Thomas-Dodd of Jamaica, silver medallist at the 2019 World Championships and the Pan-American Games champion earlier that year, will arrive with a 19.26m season's best. Fanny Roos improved the Swedish record to 19.34m in mid-June, her third foray into 19 metre-plus territory this year, while Gong's teammate, Song Jiayuan, has improved to 19.32m.
Bob Ramsak for World Athletics