For The Record - Yulimar Rojas
On this day in 2020, Yulimar Rojas broke the world indoor triple jump record.
She shares her remarkable journey For The Record...
How much do you know about the triple jump? We break it down For The Record...
Her story is remarkable in itself, but Yulimar @TeamRojas45's career in numbers is something else 🤯

#ForTheRecord we tried to sum it up. pic.twitter.com/h74WRbAIXX

— World Athletics (@WorldAthletics) February 27, 2021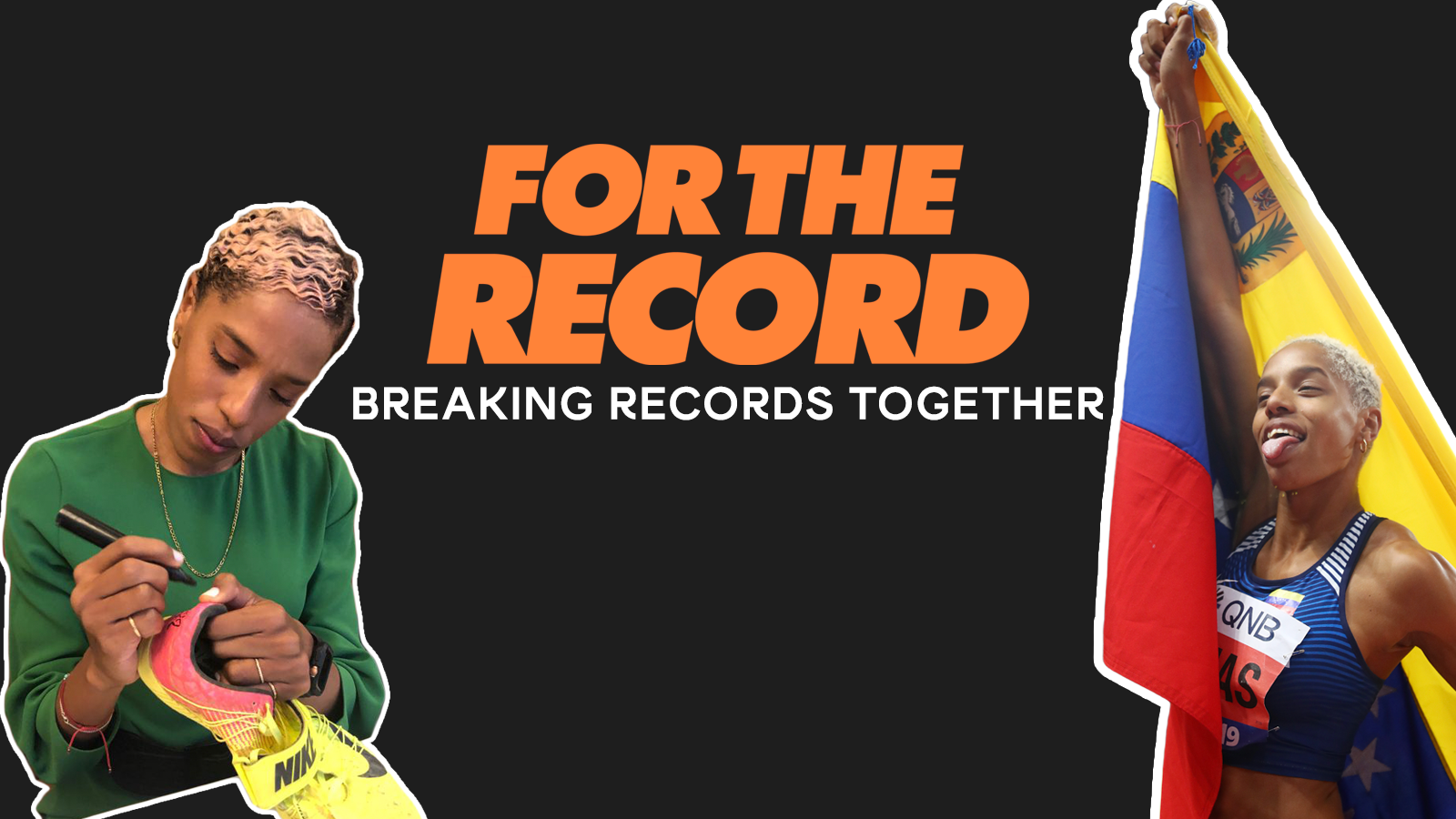 Who inspires you in athletics?
Athletics may be an individual sport, but there is a team behind every athlete, helping them to succeed.
Triple jump world indoor record-holder Yulimar Rojas nominates her coach, Olympic and multiple world champion, Ivan Pedroso as her biggest inspiration.
We want to celebrate some of those unsung heroes of our sport by asking athletes around the world who has most inspired them in their lives.
It could be your coach, a teammate, a teacher, a parent, a friend or even a competitor.
Tell us who that person is and why they inspire you for a chance to win a signed piece of memorabilia from Yulimar Rojas.
Nominate someone here:
Entries close on 19 April 2021.

View the competition terms and conditions