Katarina Johnson-Thompson ahead of the Wanda Diamond League meeting in Gateshead (© Matthew Quine / Diamond League AG)
Seven months after tearing her achilles tendon, world heptathlon champion Katarina Johnson-Thompson believes she will be ready to contend for a medal at the upcoming Tokyo Olympic Games.
The UK star is set to compete in the women's long jump on Tuesday night (13) at the Muller British Grand Prix in Gateshead, England, the final Wanda Diamond League meeting before the Tokyo Games.
Making her first extensive public comments about her injury, Johnson-Thompson told reporters that she felt ''devastated'' when she ruptured the achilles of her jumping leg last December but has now fully recovered in time for the Games.
"It's been seven months," she said. "I'm back. I'm fully fit and ready to go.
"I'm 100 percent, everything is healed," Johnson-Thompson added. "In fact, my left leg is now stronger than my right because of it. So I'm in a good place. This injury in a way is not a blessing but it's just helped me focus on the process a lot more."
Johnson-Thompson has competed only once this year, clearing 1.84m in the high jump at a low-key meet in France last week.
"I just haven't had the training and the competition practice that I normally would have," she said. "I'm 100 percent in my body. It's been a tough road but I'm happy that it's actually worked out. At one point, it could have gone one of two ways, but I'm glad it went in the best direction for me where I'm able to compete at my third Olympics."
Despite the lack of competition, Johnson-Thompson said she remains intent on making the podium in Tokyo, where the heptathlon events begin on 4 August.
"That's my aim," she said. "I wouldn't have worked as hard as I have for the last seven months to get to the position I'm in. My goals haven't changed, but circumstances beforehand have changed. I just know that I'm pushing every day to still achieve my targets."
Johnson-Thompson said she hasn't set any specific targets for her appearance in Tuesday's long jump, where she will face world champion Malaika Mihambo of Germany.
"I don't know what the conditions will be," she said. "I haven't done long jump since the Stockholm Diamond League last year. I just want to go out there and try to put together a good series of jumps."


Bromell shrugs off rare 100m defeat
US 100m champion Trayvon Bromell isn't concerned about his disappointing fifth-place finish at last Friday's Herculis EBS Diamond League meeting in Monaco.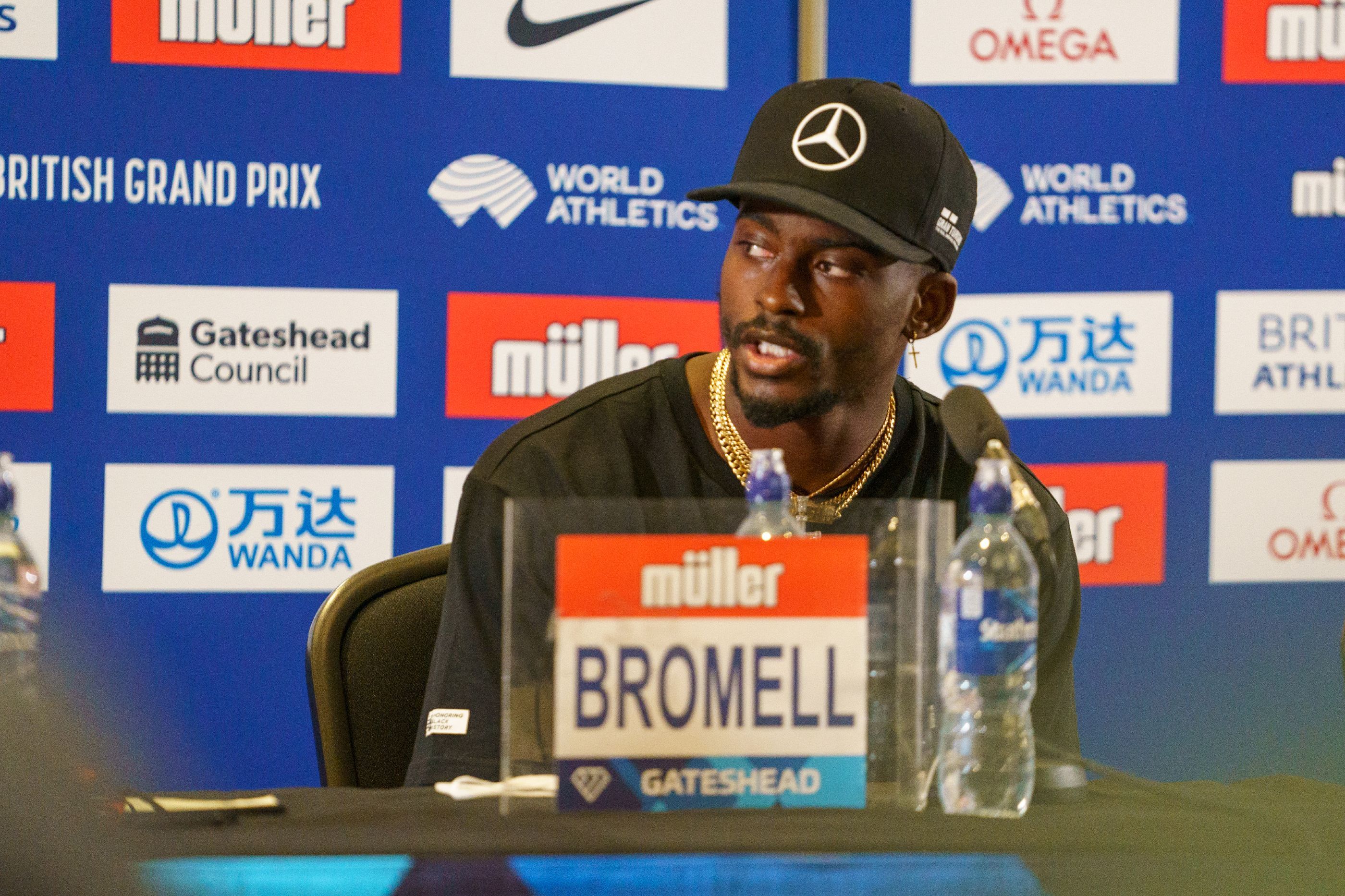 Considered the favourite for 100m gold in Tokyo, Bromell clocked 10.01 in the Monaco race won by American teammate Ronnie Baker in 9.91.
Bromell, who clocked a world-leading 9.77 in June and won the US Olympic Trials in 9.80, hadn't lost a 100m race since 2019.
He'll look to bounce back on Tuesday in Gateshead, where he goes up against Fred Kerley, who qualified for Tokyo by finishing third in 9.86 at the US trials, and Canada's Andre De Grasse, the Olympic and world 100m bronze medallist.
Bromell noted that Monaco and Gateshead are his first overseas competitions since 2016. He said he has also been training more to run 100m rounds at the trials and the Olympics rather than one-off meeting races.
"I just want to focus on getting some runs in," Bromell said. "I don't look at Monaco and be like mad or anything. Obviously I had some technical issues. Probably one of the worst days for a sprinter and I still run 10.01 - I can't be mad at that."
The American downplayed his status as the man to beat in Tokyo.
"I respect everybody," he said. "I just go out there and focus on my lane. Trying to stay stable and humble as possible, not to count anybody out. I don't want to get complacent."
Bromell wasn't ready to predict what time will be need to win gold in Tokyo.
"The time doesn't matter," he said. "It's the medal, the opportunity, the race itself. At the end of the day, if you win with 10.0, it's still a gold medal. If you go that fast or go 9.7 or 9.6, I'm going into the race just wanting to be the first person to the line."


McLeod 'heartbroken' over Olympic team omission
Olympic 110m hurdles gold medallist Omar McLeod is still hurting over his omission from Jamaica's team for the Tokyo Games.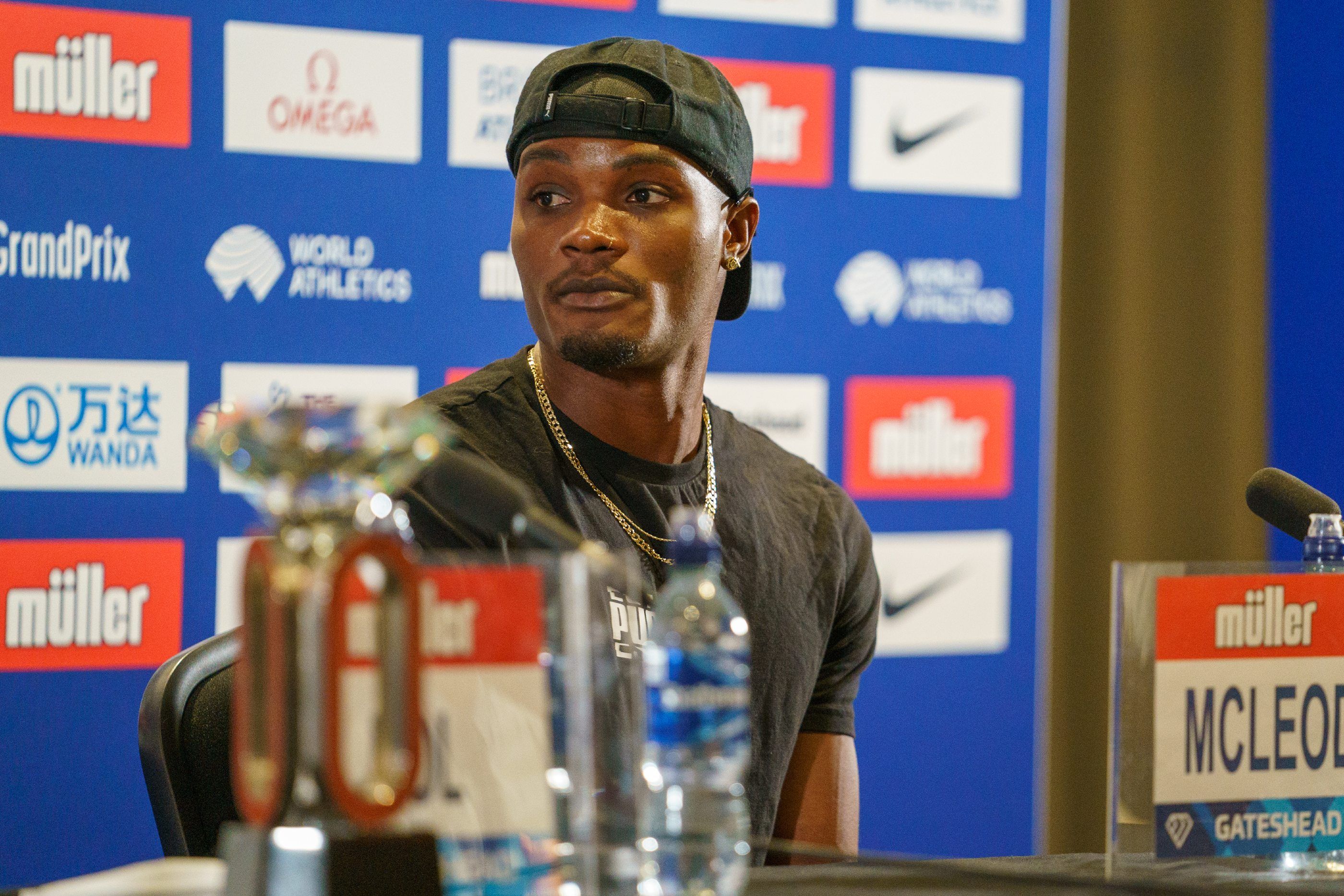 Dealing with cramps, McLeod finished last in the final at the Jamaican Olympic Trials last month, missing out on a top-three berth required for selection to the team. He hit the first hurdle with his lead foot and never got back into the race won by Ronald Levy in 13.10.
"I'm very heartbroken," said McLeod, adding that the schedule at the trials offered little recovery time after late night semifinals.
"In the morning I had a severe cramp before the race," he said. "I just didn't know what to do. When my name was not on the list I was pretty heartbroken."
Had he been healthy, McLeod believes he could have run spectacular times.
"I've proven that over and over," he said. "I went into the championships as a world leader. I was competing well. I was going to treat the trials just the same.
"I thought I could run a ridiculous time, potentially a Jamaican record or world record. I had nothing else to prove. I was ready to go defend that title."
McLeod said he and his team had exhausted all appeals and efforts to try to win a place on the team. He said he had nothing special to prove in Tuesday's hurdles in Gateshead.
"I'm just running on emotions right now," he said. "I'm mentally not in a good place. I'm trying my hardest to focus and do the best that I can, but nothing promised for tomorrow. Just going to give it my heart like I always do."
Steve Wilson for World Athletics