Hugues Fabrice Zango in action at the Rio 2016 Olympic Games (© Getty Images)
There's no real way to avoid the pressure, the weight of a nation's hopes on his shoulders, so Hugues Fabrice Zango doesn't try to deny it, or reject it. Instead the 27-year-old triple jump star simply embraces it.
Burkina Faso has never won an Olympic medal, but never has the West African nation had an athlete quite like Zango, who catapulted from contender to likely favourite for Olympic gold in the space of one hop, skip and jump in Aubiere, France, back in January, breaking the world indoor record by 15 centimetres with his 18.07m.
The ultimate goal is now within reach, and it's one shared by a large part of the 20 million people in his home country.
"Everybody in Burkina Faso dreams of this Olympic medal," says Zango. "This is one of the only chances we have to get a medal, maybe for 20 years, so I have to do it now. I have no choice. For me, it's a mission."
He's willing to go to great lengths, literally, to make that happen.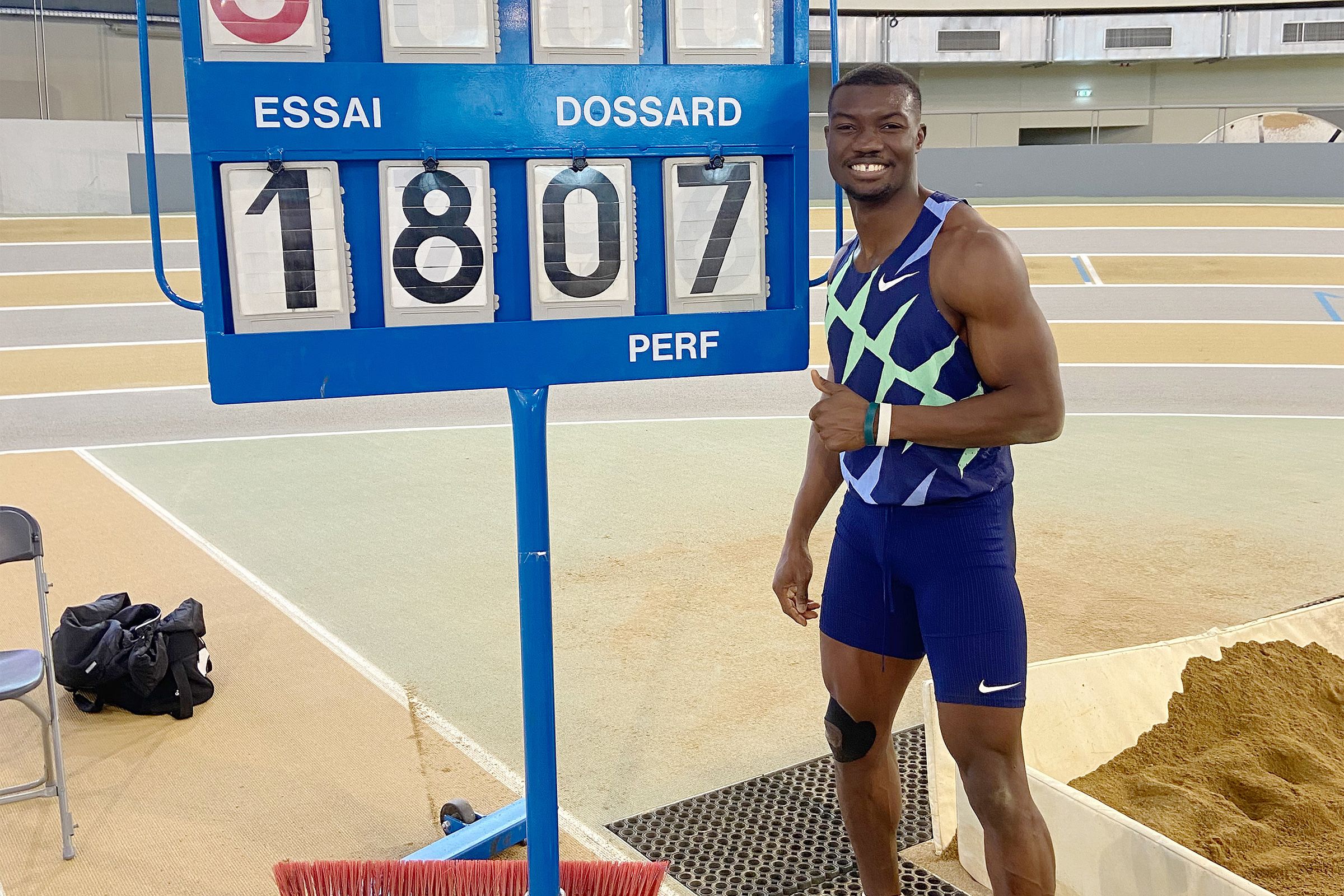 "For me, jumping 18.50m is not a problem," he says. "If I need to jump 18.50m to win the Olympic gold, I think I'm able to do it. My body is healthy, my mind is open, and I think I can explore really great, great things."
It was not always like this. Zango, after all, was once just a kid with the most unlikely of dreams. He got into athletics at the age of 17, his talent spotted by a local athletics coach during a 100m street race in Burkina Faso.
He was soon encouraged to give the triple jump a go, but his best that year – at the age of 17 – was just 12 metres. Trying to learn more about the event, he asked his coach who the best in the world was, and when he heard it was Christian Taylor, a guy who could jump almost 18 metres at the time, the Burkinabe teenager couldn't fathom such distances.
After a year of training, however, Zango showed his potential and jumped a national U20 record of 15.89m and a few years later, in 2016, he began threatening the 17-metre barrier, jumping 16.81m to qualify for the Rio Olympics.



That was the year he also moved to France, enrolling at the University of Artois in Arras. In the years that followed, his progress continued, and in January 2018 Zango broke the 17-metre barrier for the first time with 17.23m in Val de Reuil. At the Continental Cup in Ostrava that year, he squared off against his role model, Taylor, and came up second best.
He then joined forces with Teddy Tamgho – whose world indoor record Zango broke in January – and the French triple jump great has been his coach ever since. As a former world champion and 18.04m jumper, Tamgho taught him there is far more to success than having the physical capabilities.
"When I joined his team, everything changed for me," says Zango. "We started working differently from before. He (teaches) me mentally, strategically, (how) to win a medal in championships. It's not only physical, we need a mental ability to produce a result and he really drove me a lot (on) this side."
There was, of course, a lot he still had to learn.
"I really worked on my weakness and improved my strengths. This is why I'm able to be more confident today about the Olympics."
Ten years ago, when Zango first took up the event, Tamgho and Taylor were two jumpers he looked to as idols. These days one is his coach while the other is a good friend, who in more recent years has become a great rival. However, that head-to-head is one fans will be denied at this year's Olympics after Taylor ruptured his achilles tendon in Ostrava in May.
Zango will sorely miss Taylor's presence in Tokyo, and he continues to look on his achievements – two Olympic golds, four world titles – with awe.
"When I started in 2011, I tried to be inspired by Christian's jumping," says Zango. "He's the greatest of all time."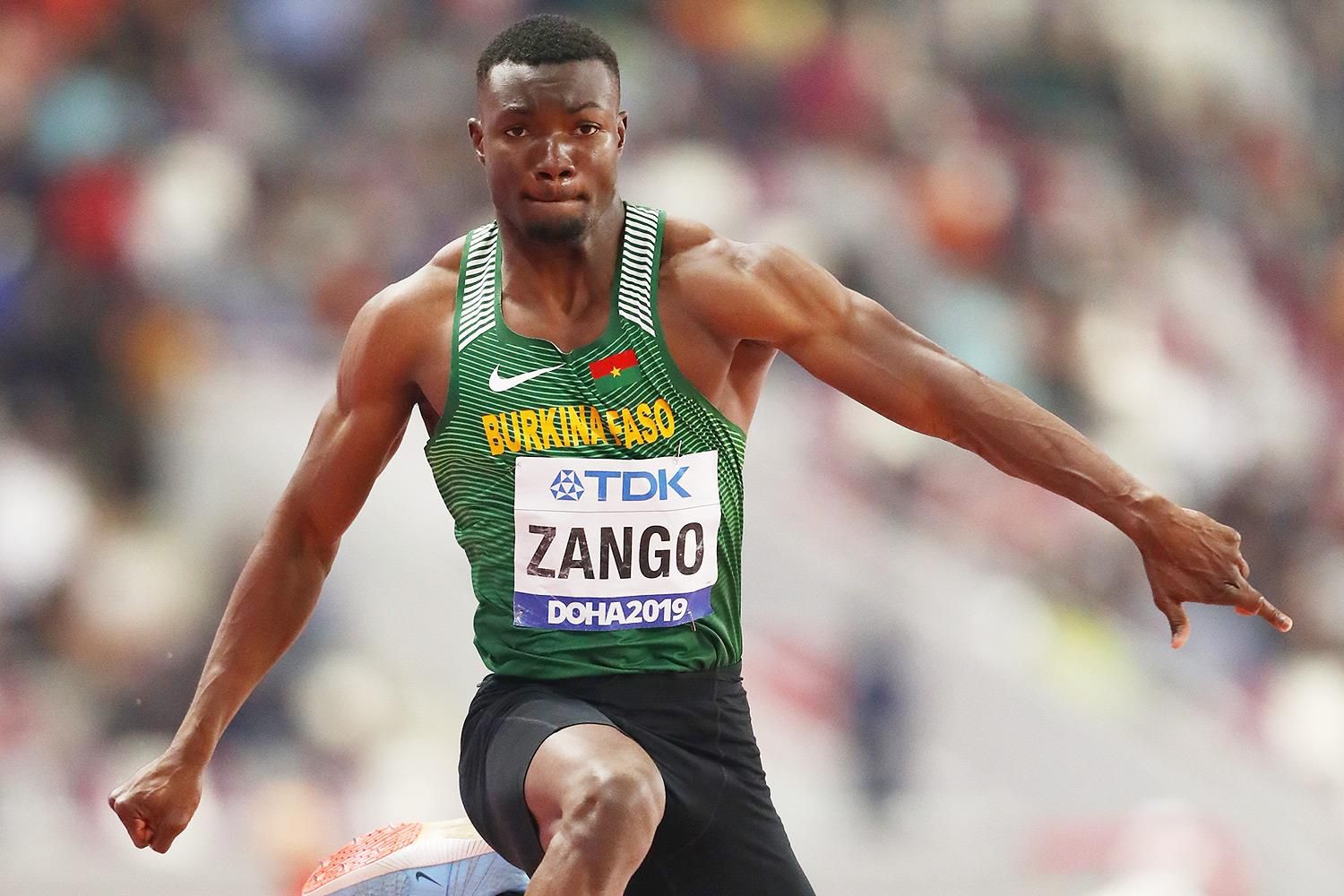 At the 2019 World Championships in Doha, Zango won his first global medal, soaring to an African record of 17.66m to earn bronze behind Taylor and Will Claye. He started 2020 in even more impressive fashion, jumping 17.77m indoors in Paris, but not long after the world went into shutdown. When things resumed in late summer, he took in a series of outdoor meetings, recording a best of 17.43m in Szekesfehervar.
But then came 2021, and that day in January when Zango truly announced his name to the world. The thing that surprised him most about that 18.07m was how effortless it felt.
"I did it without a really great opponent, I did it easily," he says. "I'm a competitor, I need more stress to be able to improve my best performance. This summer, I will be put under pressure and this will help me to do my best, and this is why 18.07m is not the end."
His feat brought a new level of attention back home, the media hype building ever since as the weeks count down to the Tokyo Olympics.
"Maybe they are putting me under pressure but for me it's a mission and I love it," he says. "Everybody is really supporting me, (sending) many messages on social media. The media are speaking about the Olympics a lot and feel we have to get a medal."
Zango feels that way too, and he's seen the effect his achievements are having among other athletes in Burkina Faso.
"When I came (to the event) in 2011, there were no athletes who could jump 16 metres and the level was 13, 14 (metres). When I reached 16 metres and 17, the level rose and (at) the national championships we now (have) four athletes at 15 metres. The young athletes are motivated and they (raised) their level because one of their compatriots is in the top level."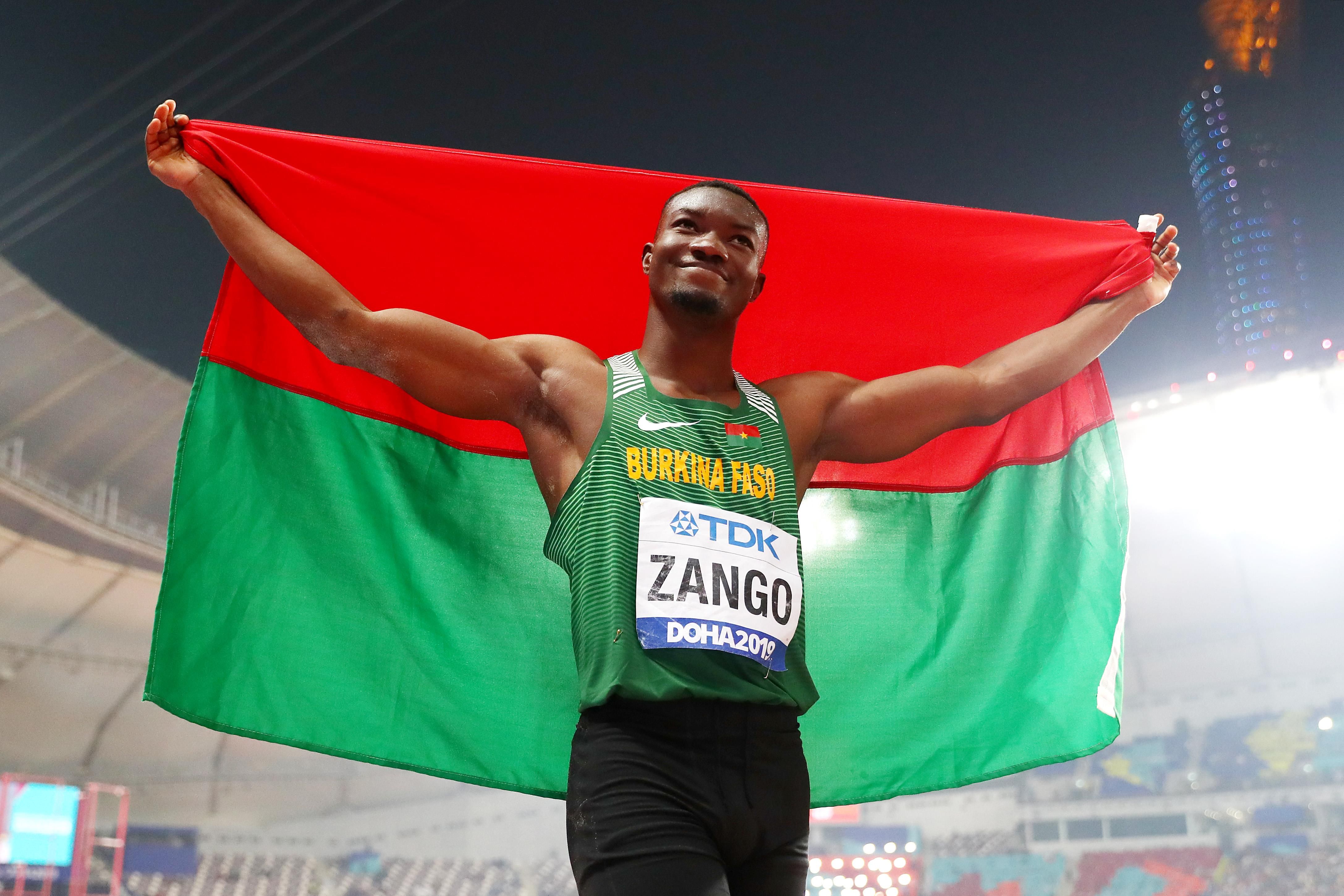 Zango knows if he can do what he thinks he's capable of in Tokyo, the effect will ripple across his country, his sport, for generations. "If I get a medal, in 10 years, we'll get really good athletes in Burkina Faso," he says.
Ever since that indoor record, his psychology has shifted. Gone are the days when 18-metre jumps seemed impossible. "My mind is open now," he says. "For me, there is no limit. I'm able to do anything, everything."
What drives him now, and what will spur him on in Tokyo, goes far beyond personal accomplishment.
"I take this as a life mission for me," he says. "I will give it my all to realise the dream of my country, and my dream."
Cathal Dennehy for World Athletics