Birhanu Legese wins the Tokyo Marathon (© Getty Images)
While the staggering marathon feats of Eliud Kipchoge and to a lesser extent Kenenisa Bekele have quite righty earned the bulk of media attention in recent years, it would be a little churlish not to also acknowledge the feats of Ethiopian marathon ace Birhanu Legese.
Standing at 1.68m the diminutive Ethiopian, an NN Running Team team-mate of Kipchoge and Bekele, has claimed four successive marathon podiums which have included back-to-back successes in the Tokyo Marathon, a second place finish in the 2019 Berlin Marathon - to advance to third on the all-time marathon lists - and more recently a third place finish in the 2020 Valencia Marathon.
For sheer marathon consistency few can currently match the 26-year-old athlete, who according to his coach, Getaneh Tessema, has the potential to make history.
"There is no doubt Birhanu is a quality athlete," explains Getaneh. "I see that every day in training. If everything goes perfectly, I know he can achieve the same results as Kenenisa and Kipchoge."
Early on (and briefly), a sprinter


Described by Tessema as his "speed killer" - Legese is part of a strong training group which includes 2019 London Marathon podium finisher Mule Wasihun and 2019 women's Berlin Marathon champion Ashete Bekere – it is perhaps little surprise given his attributes that the marathon marvel started his athletics journey as a promising schoolboy sprinter in Woliso, around 100 kilometres south of Addis Ababa.
However, it was only shortly after leaving school and on the advice of Birhanu's club coach to step up to the endurance events, that his athletics journey began in earnest.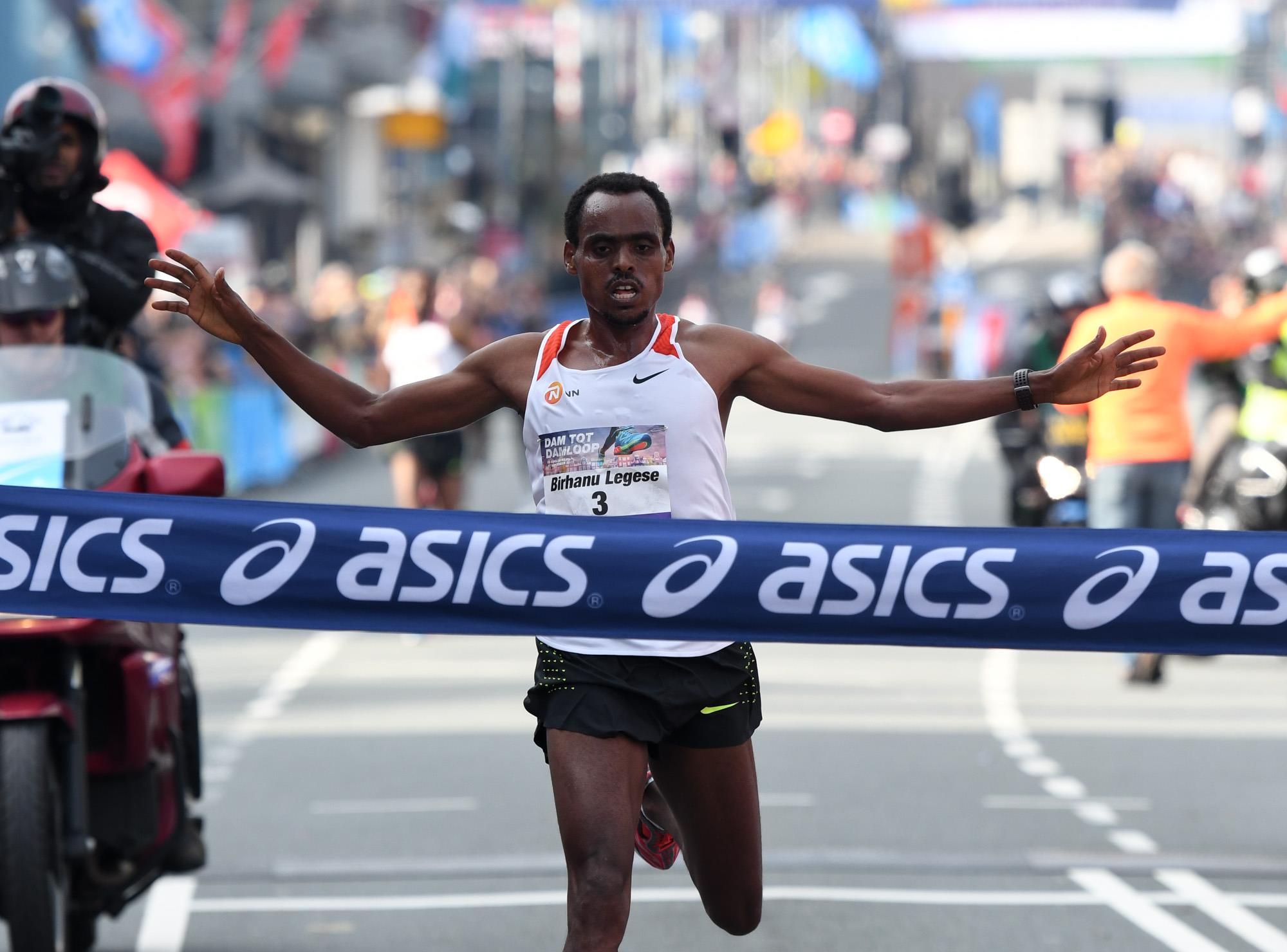 Legese, the third eldest of seven siblings, enjoyed his breakthrough performance at the 2012 10km Great Ethiopian Run when placing second in 28:41 behind 2016 Olympic 5000m bronze medallist Hagos Gebrhiwet.
He continued to make steady progress for the next couple of seasons: in 2013 he clocked a slick 27:34 for 10km on the road in Taroudant and the following year posted a 5000m track PB of 13:08.88 in Shanghai.
Yet it was on the roads where Legese has most excelled and in 2015 he further hinted at his exciting potential by winning both the Berlin (59:45) and New Delhi (59:20) half marathons.
Notable marathon debut


The following couple of seasons he enjoyed intermittent success with victory in the 2016 RAK and 2017 New Delhi Half Marathons yet all too often he was hampered by ongoing shin splints issues, which prevented him from consistently producing his best.
In 2018 Legese made his eagerly awaited marathon debut in Dubai, running an outstanding time of 2:04:15 for sixth. Yet still he craved more.
"I was pleased with the time but not with the position," he explains.
Stomach issues hampered his efforts later that year at the Chicago Marathon when he wound up tenth in 2:08:41 – more than three-and-a-half minutes behind race winner Mo Farah.
"I was in a lot of pain but I kept on going because I thought the pain would go away," he recalls. "I was disappointed with the performance but as soon as I returned to training my disappointment disappeared."
Tokyo win ushers marathon breakthrough


Unlike many elite Ethiopian athletes, Legese has chosen not to live in Addis Ababa but just north of the capital city in the town of Sendafa, where he lives with his brother, Gezahegne, and training partner Tariku Kinfu.
Away from the pollution of the city and living closer to his regular training routes has cut down his commute time to and from training and aided his rest and recovery with the consequence that he enjoyed a smooth build up to the 2019 Tokyo Marathon.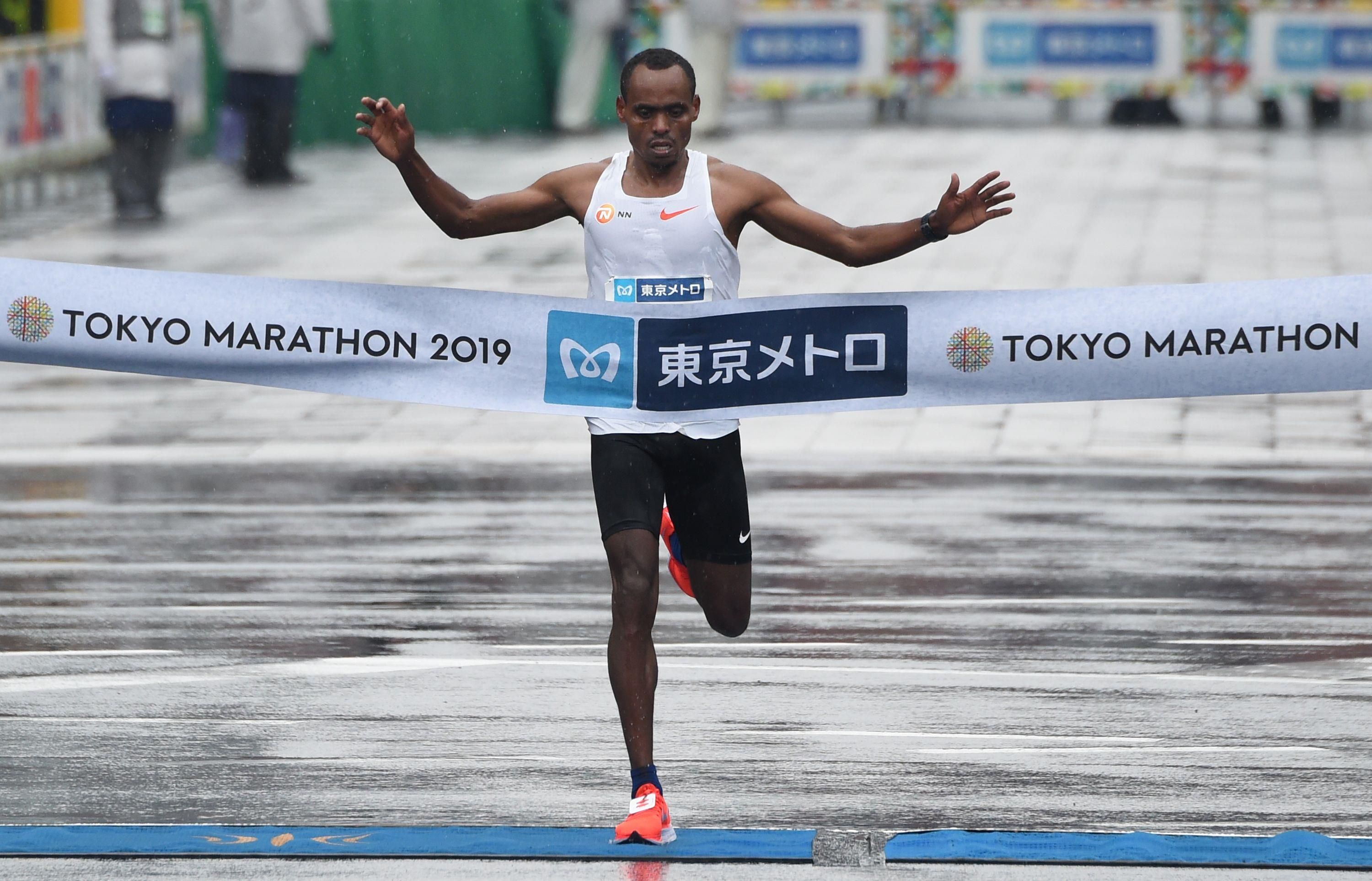 Competing in wet and windy conditions in the Japanese capital he made his winning move just before 35 kilometres, kicking clear of former world half marathon silver medallist Bedan Karoki.
Despite the inclement weather he crossed the line first in 2:04:48 to record the second fastest time in the history of the race and claim a victory, which was pivotal to his career development.
"Winning Tokyo gave me the chance to be invited to other big races and it was a big confidence boost," he explains. "Financially, it was also a big change for me."
Sub-2:03 in Berlin


Bolstered by his first Marathon Majors victory and enjoying a trouble-free build up for the 2019 Berlin Marathon, confidence was high he could produce a red hot performance on the course commonly regarded as the fastest in the world.
"I hoped to break the world record that day and that is why I broke clear of the field at 25-k," explains Legese. "But a few kilometres later I had a problem with my hip, I was feeling pain and that caused me to slow."
At 38 kilometres he was caught and passed by race winner Kenenisa Bekele, who went on to record victory in 2:01:41 – within two seconds of Eliud Kipchoge's world record mark. Legese battled on bravely to the finish and was rewarded with a time of 2:02:48 to elevate himself to third on the all-time marathon lists.
Although, understandably, a little frustrated with the hip he was delighted with the time.
"The performance was wonderful," said Tessema. "It was a good time and finishing position and a very good race from Birhanu. Maybe, he could have waited until 35-k to make his move. If he had then maybe the result might have been different, but that is all with the benefit of hindsight."
Successful Tokyo defence


Further sheen was added to his growing reputation in the Covid-restricted elite-only 2020 Tokyo Marathon, where the Ethiopian became the first man in history to claim back-to-back wins in the race, recording 2:04:15 despite sustaining a hip injury after just one kilometre and being forced to manage the issue for the remaining 41.
"Birhanu considered dropping out at 35-k but he has a strong mind and kept on running the race," explains Tessema, his long-time coach.
Launching his winning move at 38.5km he went on to claim a memorable victory and a place in Tokyo Marathon history.
Shortly after his triumph, however, and with the world in the tightening grip of a global pandemic, restrictions in Legese's homeland led to several weeks without training for the Ethiopian marathon star.
Optimistic of making the Ethiopian team for the 2020 Tokyo Olympics he later learned of the Games' postponement and rescheduling to 2021.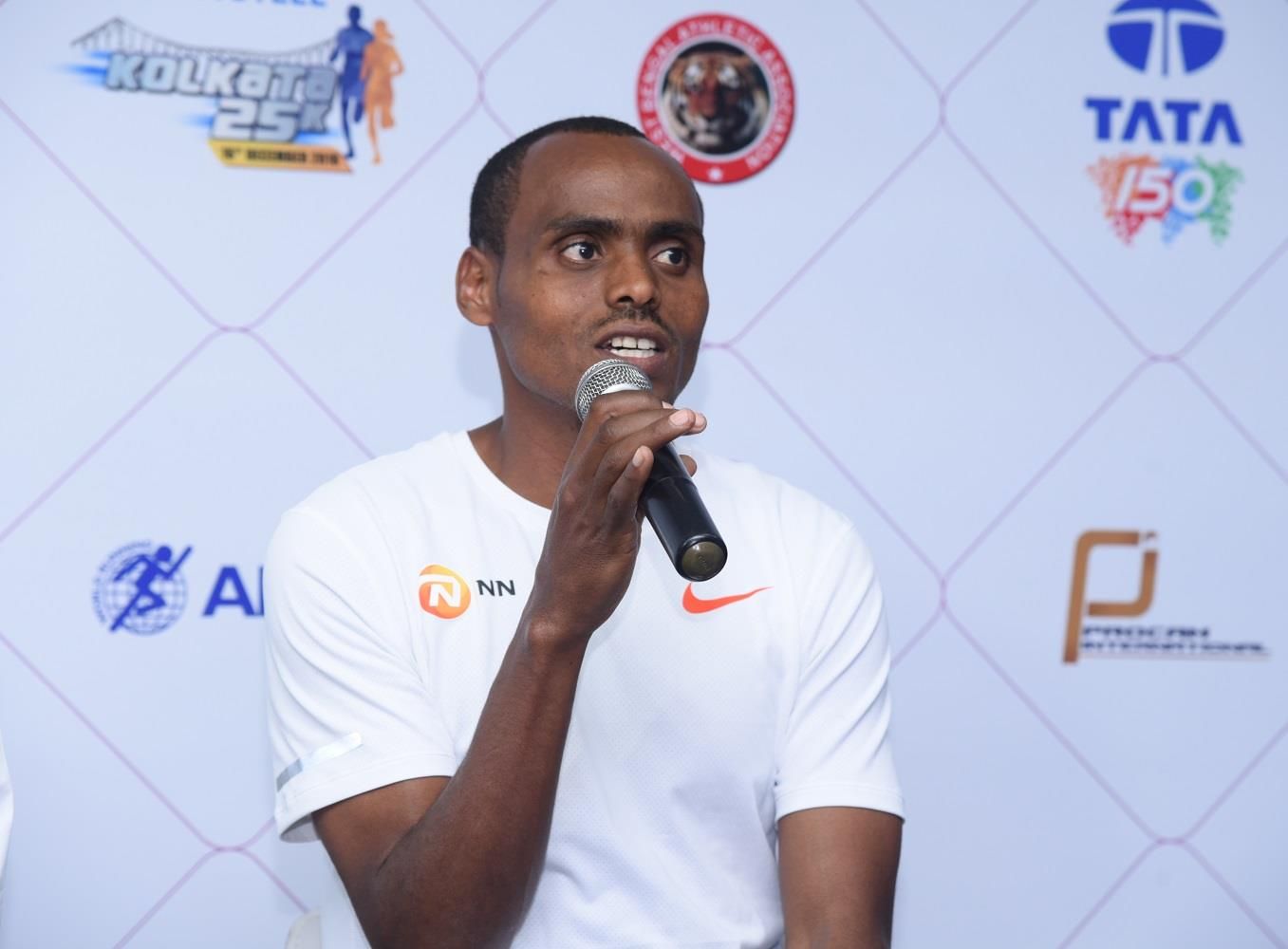 "It was hard that they had to reschedule the Olympic Games but on the other hand, there was no choice," he explains. "Everybody's health and safety was the most important thing."
After lockdown, Valencia calls


With dozens of marathons around the world being cancelled or postponed and with no immediate competitive opportunities on the horizon, Legese admits that his motivation waned at times in 2020.
However, a welcome racing opportunity arrived when he was invited to run in December's Valencia Marathon – one of only a handful of elite marathons to proceed in the second half of the year.
"Not many road runners had an opportunity to race (since the outbreak of the global pandemic), so it was nice to be able to run in a high-profile race", he says. "It was also nice to know my training partner and friend, Fentahun Hunegnaw, would also be running to support me."
Legese was quite rightly installed as one of the pre-race favourites and despite being in contention in a lead group of three he drifted off the back of the two lead runners in the final three kilometres and had to be satisfied with third in 2:03:16 – albeit in the second fastest time of his career.
World record ambitions


"Even though I placed third I was very pleased to run a really fast time, actually the joint fastest third place in history (along with Mule Wasihun, his training partner at the 2019 London Marathon)," he adds.
Given his marathon pedigree, Legese remains optimistic of winning selection for the Tokyo Olympics and should he compete at the rescheduled Games his desire is to become the fourth Ethiopian man to win Olympic marathon gold.
In the future, Legese thinks "it's possible for me to set a new world record."
And certainly his coach believes the future is limitless for the very special marathon performer.
"Everything must be done in a perfect way but he can break Kipchoge's world record and also became Olympic marathon champion," adds Tessema. "Anything is possible."
Steve Landells for World Athletics