Steve Prefontaine (© Getty Images)
Celebrating Steve Prefontaine on his birthday
"To give anything less than your best, is to sacrifice the gift." -
Steve Prefontaine
It has been almost 50 years since Steve Prefontaine graced the track and field stage with a presence and personality that still resonates today.
That is why we still celebrate him, especially on January 25, his birthday. Pre would have turned 71 this year, which may be hard to believe if you can still see him kicking around the final turn at Hayward Field on his way to another record time.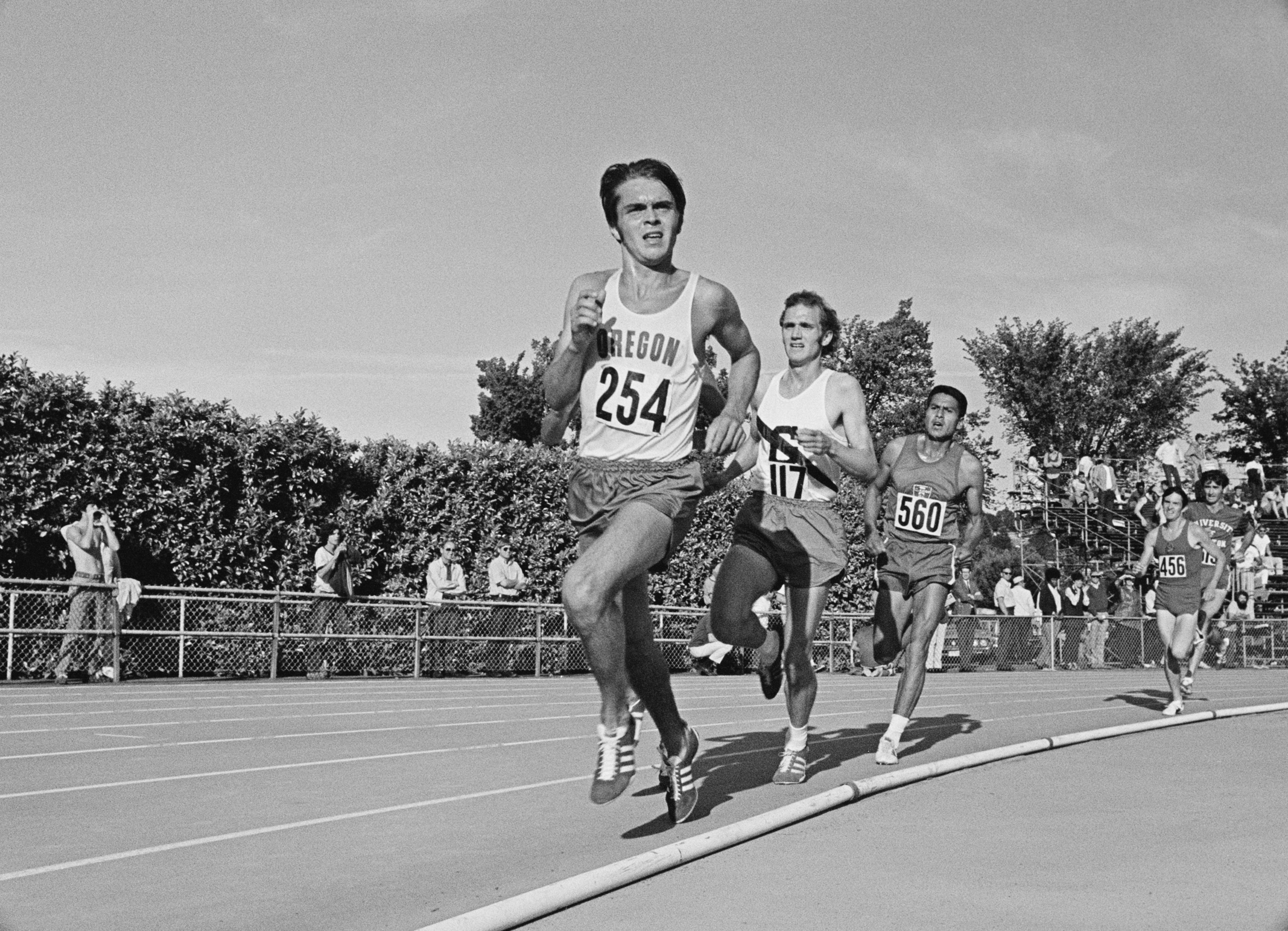 Prefontaine was born January 25, 1951,
in Coos Bay, Oregon
, a coastal town two hours west of Eugene. The standout high school runner was even better in college at the University of Oregon where he was a seven-time NCAA champion. He rarely lost and was almost perfect at the University of Oregon's Hayward Field, his hometown track, where he won 35 of the 38 races he ran there over his career.
In the 1972 Munich Olympics, he finished fourth in the 5,000 meters as a 21-year-old. When he died in a car accident in Eugene on May 30, 1975, he held every American record from two miles to 10,000 meters.
Prefontaine embraced everything Eugene had to offer, and he was not afraid to take on the establishment. His battles with track and field governing bodies over their notions of amateurism and seeking fair compensation for athletes were revolutionary at the time but helped pave the way for the lucrative careers today's athletes enjoy.
He has been immortalized in two movies and several books. He is one of five University of Oregon track and field icons
whose likeness is seen on a 10-story tower
at the reimagined Hayward Field as runners come off the back stretch and head into the final turn of their races. The spirit of Prefontaine lives on today.
Pre's Trail was first designed in 1975 and mimics routes the legendary runner ran during his workouts in Eugene. Starting at Alton Baker Park, which sits next to the Willamette River, the path is four miles long with loops that range from 1 mile to 10 kilometers. Trails on the path can connect to the Willamette River and nearby Springfield, and run by Autzen Stadium, the home of the Oregon Ducks football team. Autzen Stadium will be the backdrop to
the starting and finishing point for the marathon
and race-walking events during the World Athletics Championships Oregon22 in July.
It is common for a casual runner to see today's University of Oregon runners working out on Pre's Trail. And it is a big destination point for out-of-town visitors to embark on who are looking for a workout of their own. During the World Athletics Championships Oregon22, go for a run and see how many of your favorite track stars you encounter on
Pre's Trail, designated as a historic landmark by the City of Eugene in 2019.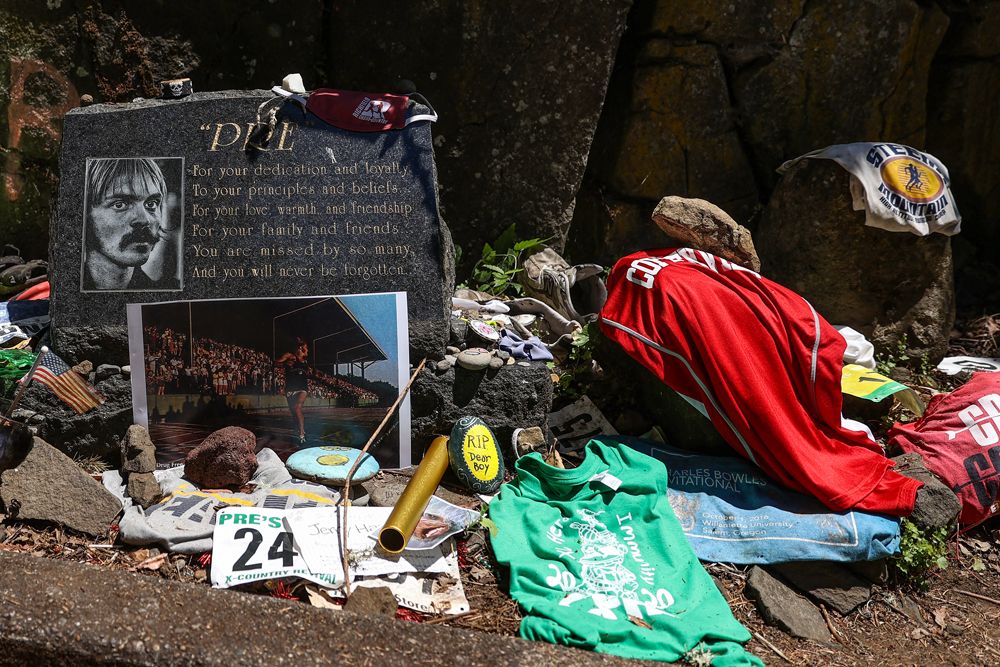 A memorial to Prefontaine, known as
"Pre's Rock,"
sits at the top of the hill in Eugene where he was killed in a car accident, near Hendricks Park. Fans flock to Pre's Rock to pay tribute to their hero, often leaving running shoes, race bibs, and medals behind. Pre's Rock is about a mile east of Hayward Field and the site is maintained by City of Eugene.
The first Prefontaine Classic at Hayward Field was held eight days after Pre's death. The meet remains among the best meets in the world and is the only annual American stop on the Wanda Diamond League circuit. Tokyo Olympic champions Ryan Crouser, Elaine Thompson-Herah, Sifan Hassan, and Jakob Ingebrigtsen were among the winners at last year's meet.
The Prefontaine family has done its part to keep Pre's spirit and legacy alive too, led by his sister, Linda. Linda Prefontaine hosts the Tour de Pre from May to October every year in their hometown of Coos Bay. The tour,
according to the Travel Oregon website,
includes stops by the Prefontaine childhood home, his final resting place, and the Coos Art Museum with Linda narrating and telling stories.
There can be no doubt that Pre's legacy is alive and well across the state of Oregon and beyond, especially as we celebrate his birthday every January 25.