Ecuador's Glenda Morejon (© Getty Images)
The 35km events at the World Athletics Race Walking Team Championships Muscat 22 on 4-5 March will be the biggest international races over the distance to date.
The 50km has been reduced to 35km to fall in line with the disciplines being contested at the World Athletics Championships. As such, many athletes will be keen to get a qualifying performance for this year's World Championships in Oregon. Others will be dipping their toes into the longer distance to see how they fare.
China's Wu Quanming has the fastest PB of the field with the 2:43:25 Asian record she set when winning China's trial event in Nanjing in January. Before then, she had been a 20km specialist and had a 1:27:24 PB, set back in 2019 when she was an U20 athlete.
Now aged 20, Wu will be the youngest competitor in the women's 35km field in Muscat. This will also be her first race outside of China, and likely the toughest field she has ever faced. But if she is able to cope with the pressure and keep her cool, she stands a good chance of becoming the inaugural 35km champion at the World Race Walking Team Championships.
She is part of a strong Chinese team in Muscat and will be joined in the race by world 50km silver medallist Li Maocuo, who clocked 2:46:12 in Nanjing in January to finish second. Na Guo, who was third in China's trial race in 2:48:26, also features on the team.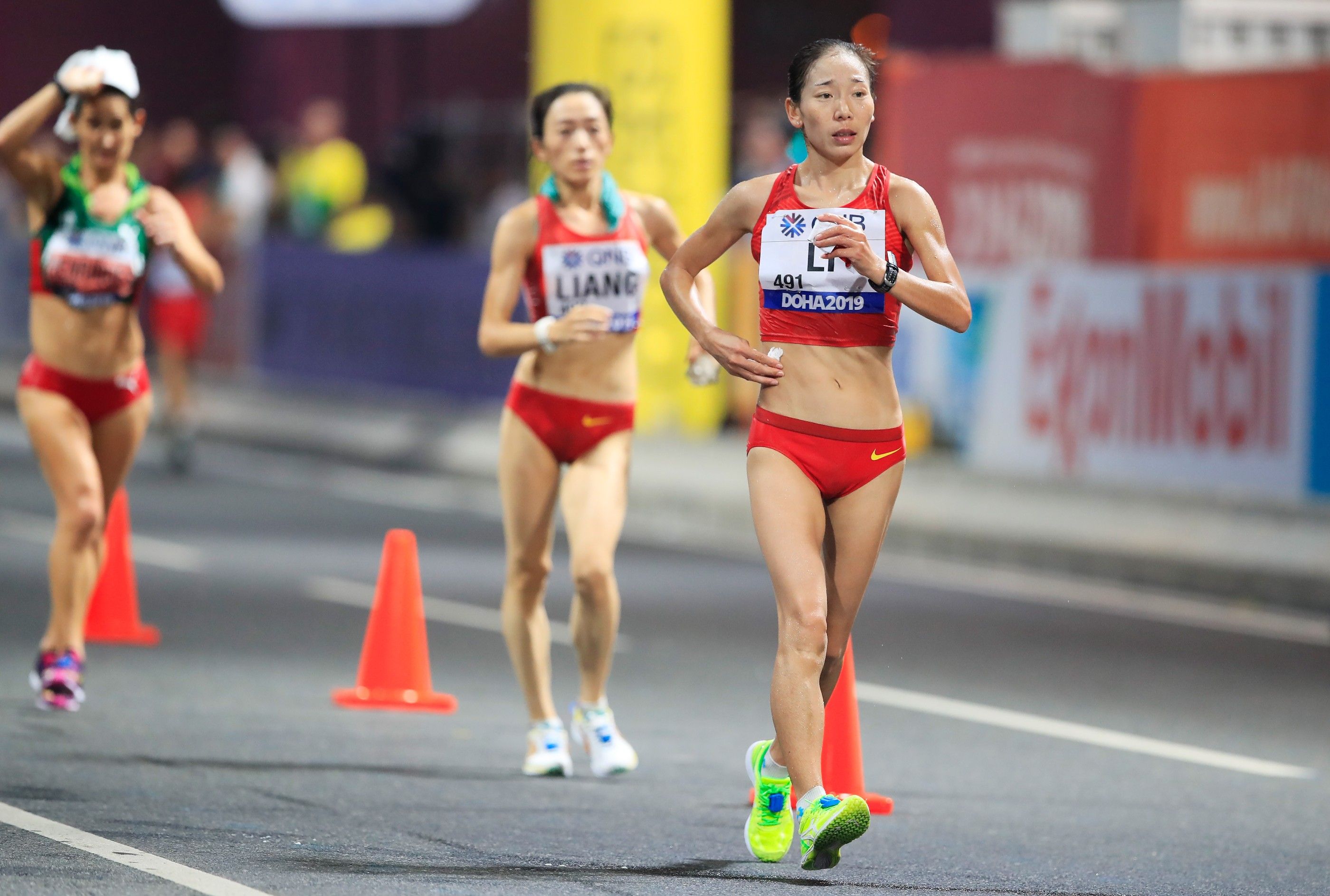 In the absence of European 20km champion and world 35km leader Maria Perez, Spain will still be well represented in this event thanks to Laura Garcia-Caro and Raquel Gonzalez. Garcia-Caro set a best of 2:48:05 earlier this year, while Gonzalez clocked a 2:48:40 PB last year, putting them among the six fastest entrants heading to Muscat.
It won't be just a two-nation race, though.
Glenda Morejon, who has a formidable record of debut performances, will be contesting the first 35km of her career. When the young Ecuadorian made her global championships debut at the 2017 World U18 Championships in Nairobi, she bagged the gold medal. Two years later when she made her 20km debut, she set a world U20 best and senior South American record of 1:25:29.
If she gets it right again at this longer distance, she could challenge the leading Chinese and Spanish race walkers.
Morejon is part of a strong Ecuadorian team, as she'll be joined by Ecuador Magaly Bonilla and Paola Perez, both of whom finished in the top 10 over 50km at the 2019 World Championships.
Others to look out for include Poland's Katarzyna Zdzieblo, India's Priyanka Goswami, Portugal's 2017 world 50km champion Ines Henriques, and Peru's Evelyn Inga.
Jon Mulkeen for World Athletics