Joyce Njeru in the Canfranc Classic 16k (© Ruben Fueyo)
Another victory in the Valsir Mountain Running World Cup series – this time at the Canfranc Classic 16k, a Gold Label stage, on Sunday (11) – gave Joyce Njeru an unassailable lead in the overall standings.
The Kenyan has now done more than enough to secure the Mountain Running World Cup title, despite there being three more races to go in this year's series.
In the men's race, meanwhile, Robert Loic of France broke the course record with a dominant victory.
Held over a scenic 16km route in the Spanish Pyrenees, the course takes in charming village scenery, deep forest trails, rocky climbing, and challenging descents to a mountain lake and the final rush to the end over the Camino de Santiago.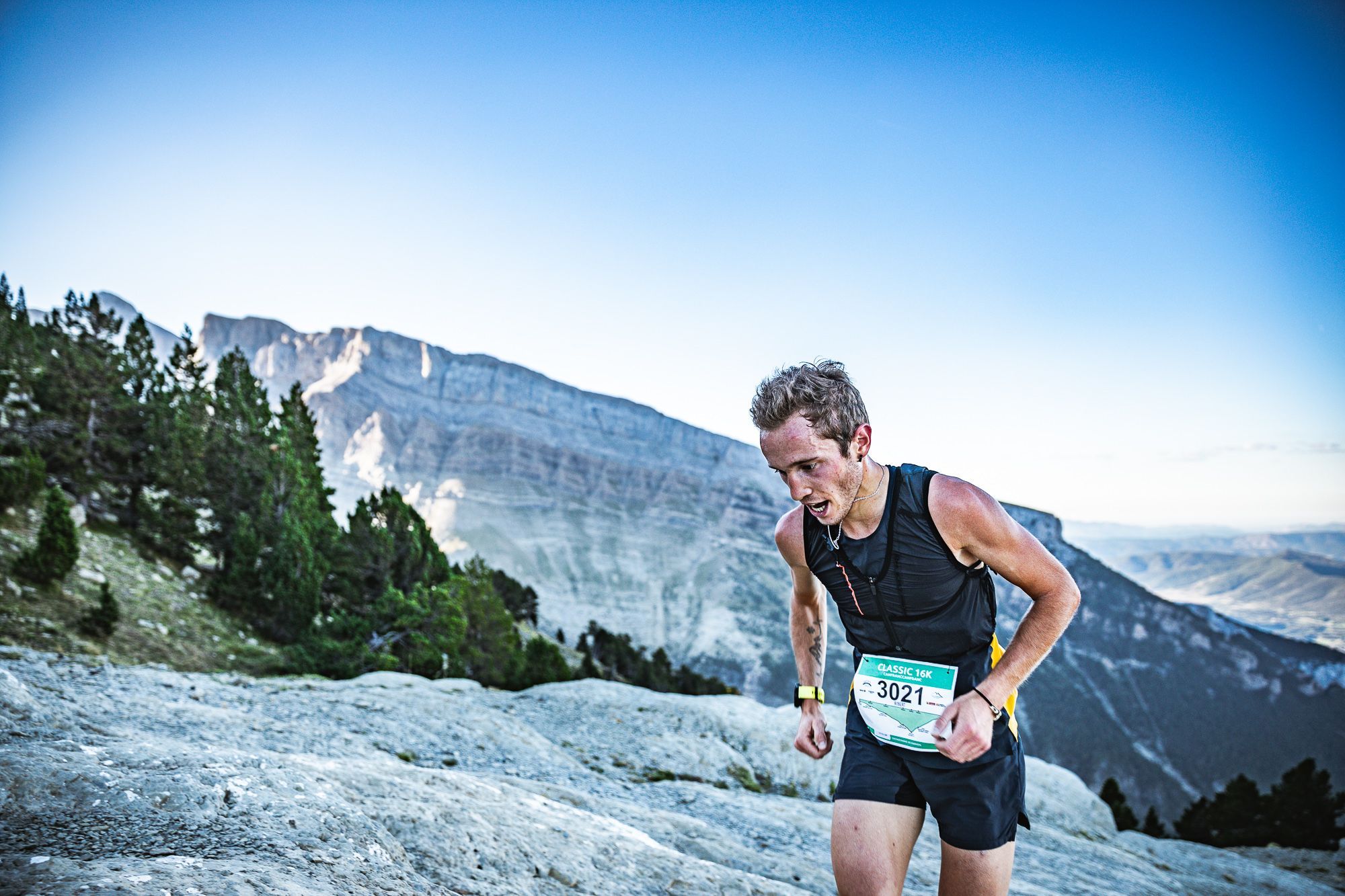 Robert Loic at the Canfranc Classic 16k (© Ruben Fueyo)

Njeru once again made an early break at the start of the women's race as Italy's Camilla Magliano struggled to stay with her. Behind them, Laia García Montoya settled into a podium position while Julia Font and Leire Fernández Abete completed the top five.
Njeru reached La Moleta summit after 71 minutes, which suggested a swift finishing time. Magliano was 83 seconds in arrears, while Montoya was a solitary third, five minutes behind the Italian and five minutes ahead of Font and Abete.
In a descent as fast as it was technical and ferocious, Njeru didn't just maintain her advantage, she increased it remarkably. She ultimately won in 2:01:58, while Magliano took second place in 2:08:24. Montoya rounded out the podium with 2:17:28 ahead of Font (2:16:29) and Abete (2:20:41).
In the men's race, Kenya's Philemon Kiriago set out fast, while Loic was the only athlete to stay in close contact. Behind the lead duo, Spain's Raul Criado, Noel Burgos and Antonio Martínez – all relative experts of the course – followed their own strategy.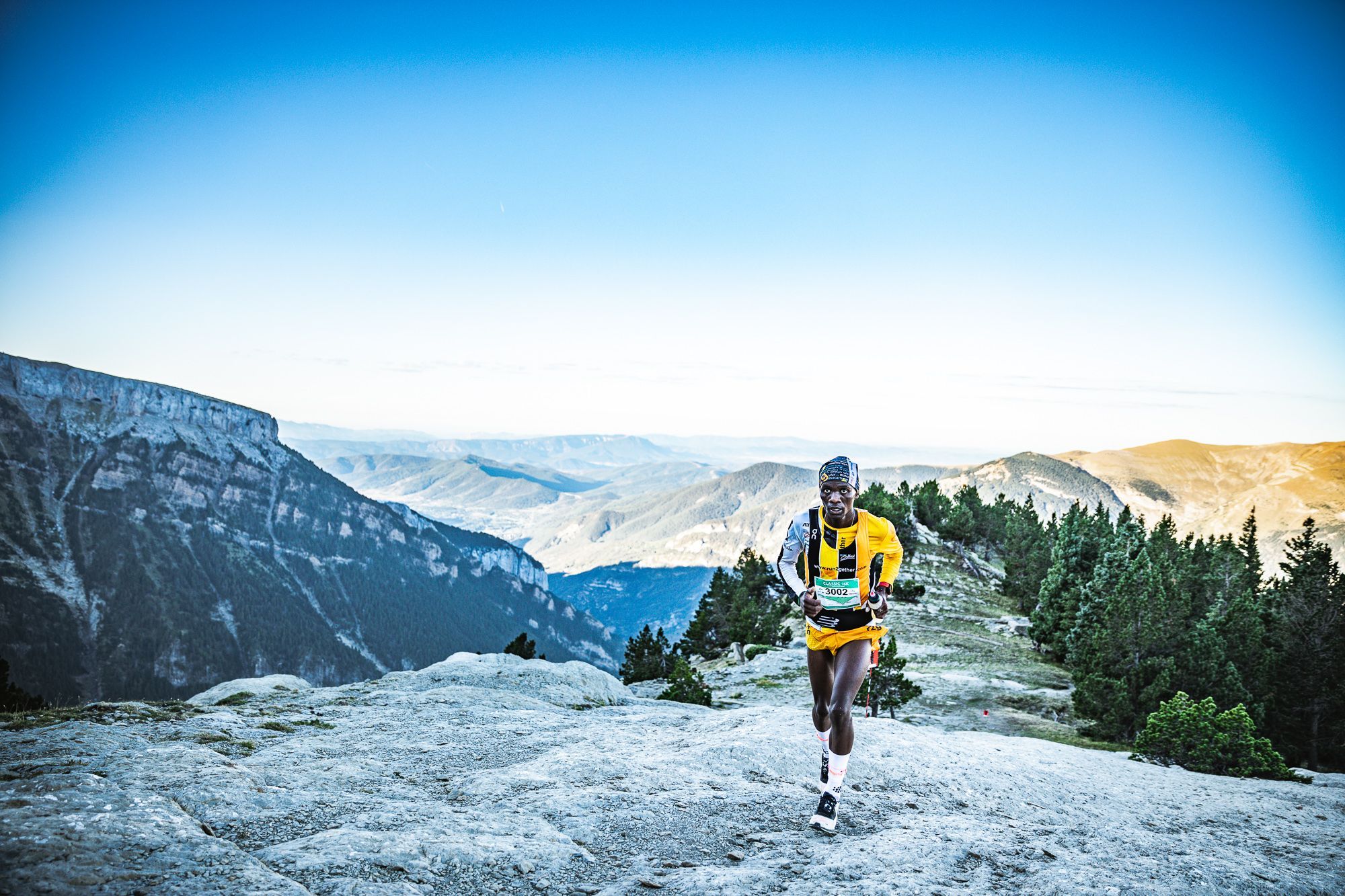 Kenya's Philemon Kiriago at the Canfranc Classic 16k (© Ruben Fueyo)

Kiriago summited La Moleta in 1:00:08 – an ascent record by two minutes. Loic was 1:42 behind but also inside the previous record and was biding his time until the descent when he knew he'd be able to call upon his past experience of the French Pyrenees.
Loic's gamble paid off and, half way down, the French runner overtook long-time leader Kiriago. Behind them both there was a crazy descent by world descent VK record holder Raul Criado who, despite reaching the summit in fourth place, some five minutes behind Kiriago, was blasting down the mountain towards his home village, much to the delight of the local supporters.
Loic crossed the finish line in 1:43:11, chopping more than four minutes from the course record. Kiriago held on for second place in 1:43:53, while Criado took third place in 1:45:00. Spaniards Martínez and Burgos closed out the top five in 1:49:50 and 1:50:48 respectively.
Kiriago's two podium finishes in the Mountain Running World Cup series bring him within touching distance (52 points) of compatriot Patrick Kipngeno at the top of the standings. With three races to go, it could go right down to the wire.
WMRA for World Athletics