Australian pole vaulter Kurtis Marschall (© Getty Images)
Kurtis Marschall began 2022 with one goal in mind – getting back to a consistent high level of performance.
It's something the 24-year-old achieved as he climbed the pole vault ranks from 2016 through to 2018 from world U20 silver medallist, to Olympic representative, to World Championships finalist and to World Indoor Championships fourth-place finisher.
The disruptions of a back stress fracture in 2019, followed almost immediately on recovery by the global Covid-19 pandemic, robbed Marschall of that consistency. The loss was perhaps most succinctly exemplified by his performance at the Olympic Games last year when Marschall qualified at 5.75m but then bowed out in the final with three misses at his opening height of 5.55m.
"I'd got back into good shape, but then I just bombed out," Marschall reflects, before adding: "Sometimes those big dramatic moments teach you something.
"I think I got a bit spooked by being back among the best vaulters in the world."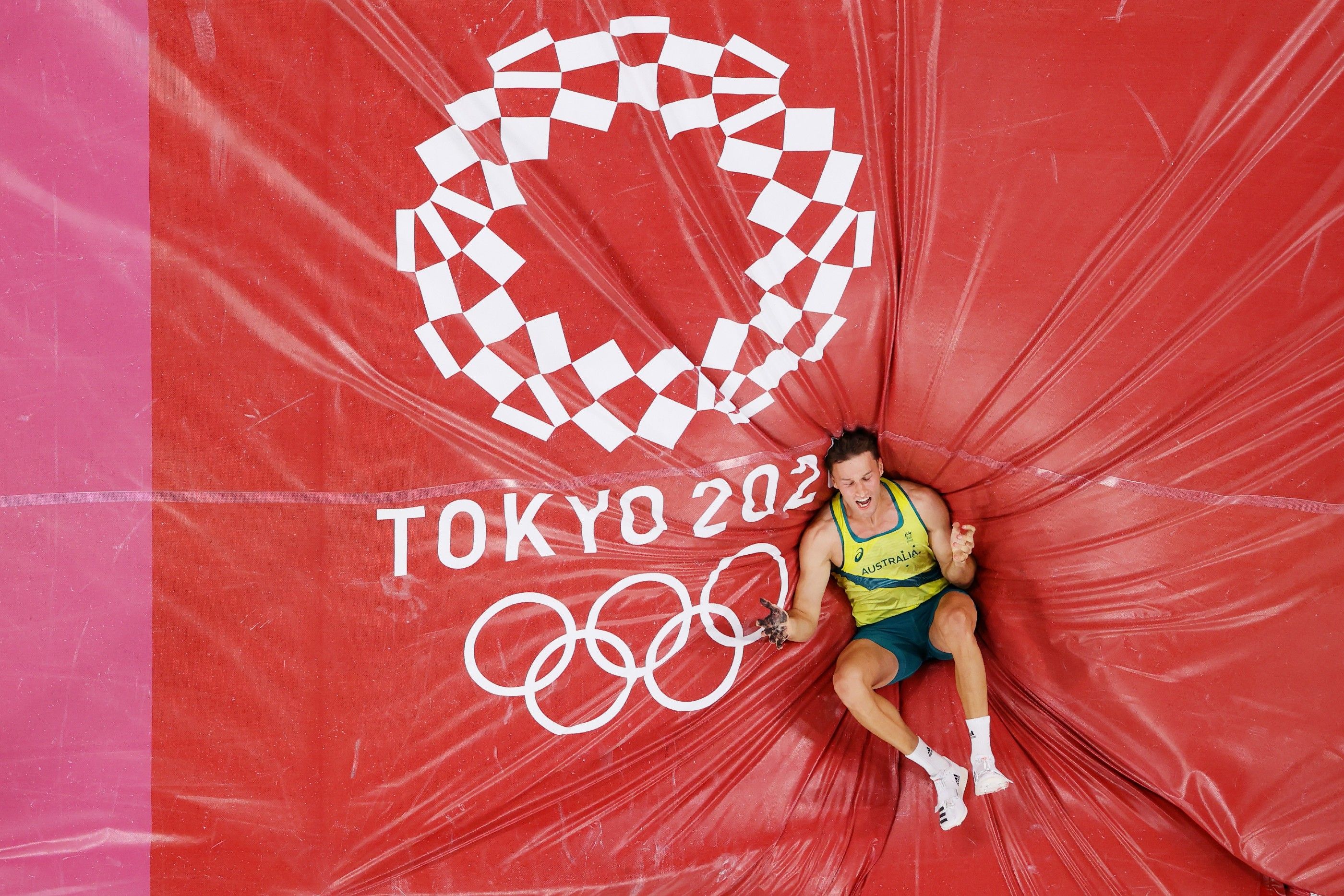 Kurtis Marschall at the Tokyo Olympic Games (© Getty Images)

After spending time at his training base in Cologne with coach Paul Burgess, Marschall competed at the World Athletics Indoor Tour Gold meeting in Lievin last month and then in Clermont-Ferrand, clearing 5.71m at both. Following a win in Osijek in Croatia, he returned to France and finished second in the Meeting de Paris Indoor with a season's best of 5.76m.
Next up is the World Athletics Indoor Championships Belgrade 22.
At the end of all that, on 25 April, Marschall will turn 25, entering what should be the peak years of his competitive career. There will be no shortage of championships on which to set his eye. World Championships and Commonwealth Games in addition to the World Indoor Championships this year, another World Championships in Budapest in 2023 and then the Paris Olympic Games the following year.
This assumes the continued orderly conduct of global sport, of course, something which is not guaranteed in the present environment. Athletes and coaches can only worry about what they can control, however, which is why Marschall is intent on regaining the consistency that was a mark of his early development. He was a silver medallist at the World U20 Championships in 2016, a performance good enough to get him into Australia's Olympic team that year. He just missed qualifying for the final in Rio.
In 2017, Marschall made the final of the World Championships in London, finishing seventh. The following year, again in the UK, this time Birmingham, he was fourth in the World Indoor Championships. In three of those championships – the U20, world and world indoors – Marschall finished ahead of a certain Armand Duplantis.
'Mondo' was third in the World U20 Championships, ninth in London in 2017 and seventh at the World Indoor Championships as Marschall cleared a then personal best of 5.80m. When the Australian finished third in the Lausanne Diamond League to Duplantis's fifth, he had a 4-2 head-to-head edge over his Swedish rival.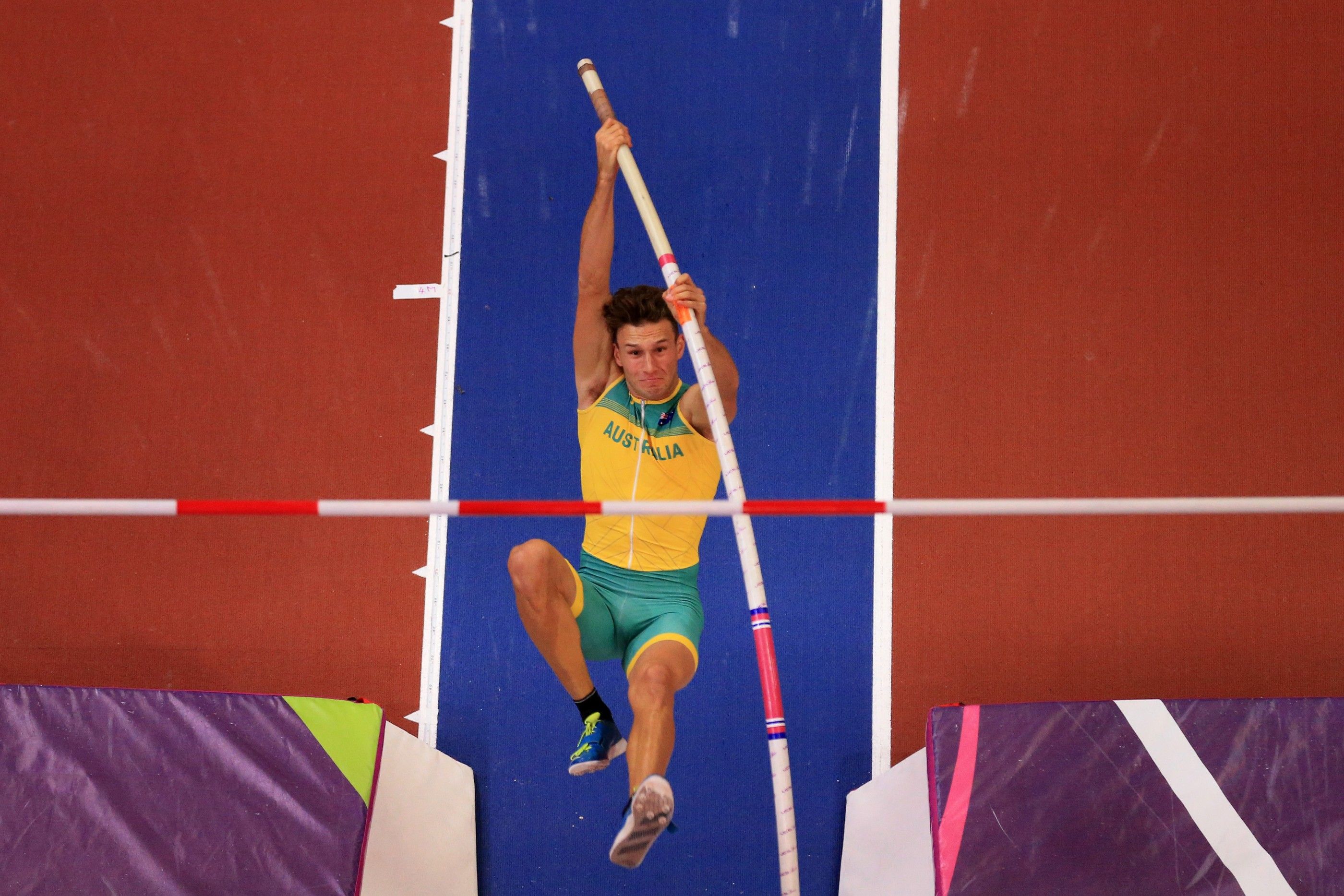 Kurtis Marschall finished fourth at the 2018 World Athletics Indoor Championships in Birmingham (© Getty Images)

Of course, Duplantis is some 30 months younger than Marschall. Nonetheless, journalists are quick to wonder whether such statistics might be significant. Marschall quickly scotches the notion.
"I take absolutely nothing from that," he says good-humouredly, adding that Duplantis is in that place right now where every time he jumps his own world record is under further threat. Besides, from 2-4, the head-to-head statistic now stands at 7-4 in Duplantis's favour.
Marschall's personal best remains the 5.87m he cleared indoors at the All Stars event in 2019. But he did raise his outdoor best to 5.82m in post-Olympic competition in Zagreb last year and feels confident about getting back to that level consistently.
"In 2018 I had a pretty good season, clearing 5.70m or higher in pretty well every competition. Then I got injured," says Marschall.
"I feel like I'm capable of 5.80m more often than not. If you get some stability at that height, you'll have your good competitions at 5.90m and from there you can go for six (metres)."
There is plenty of depth to the men's vault at the moment. So far this season, 17 men have gone 5.81m or higher. Six – led by Duplantis with his world record of 6.19m achieved in Belgrade a week ago – have exceeded 5.90m.
Although Australia has no indoor competition, in Marschall's favour is that there is a state-of-the-art indoor training facility where he is based in Perth. A strong indoor campaign would put Marschall right back on the trajectory he was following up until injury and then a pandemic threw him off track.
Len Johnson for World Athletics