Elaine Thompson-Herah races the 60m in Birmingham (© Dan Vernon)
A number of Olympic and world medallists, including treble champion in Tokyo Elaine Thompson-Herah and Olympic 10,000m winner Selemon Barega, will be among those in action when the World Athletics Indoor Tour Gold series moves on to the ORLEN Copernicus Cup in Torun on Tuesday (22).
World Indoor Tour action is coming thick and fast, with performances from Lievin and Birmingham in the past few days still fresh in the memory, and further strong performances are in store at the penultimate Gold meeting of the 2022 Tour in Poland.
Thompson-Herah got her indoor season off to a winning start at the Müller Indoor Grand Prix in Birmingham on Saturday, clocking 7.08 in her first international race since victory at the Wanda Diamond League final in Zurich. Her performance on Tuesday will help her to decide whether to target next month's World Athletics Indoor Championships Belgrade 22.
"I was hoping to dip below seven seconds (in Birmingham), but it didn't work out," said Jamaica's five-time Olympic gold medallist, who ran her PB of 6.98 in 2017. "With heats and a final in Torun, I think that will help me to get below the seven seconds I am hoping for.
"I am still undecided if I am going to take on the World Indoor Championships, but I know that I am going to use this as preparation for my outdoor season."
She will have some strong competition at the Arena Torun, including 2019 European indoor 60m champion Ewa Swoboda, who is back racing on home soil as the world leader following her 7.00 national record at the Orlen Cup in Lodz. Having won at the ISTAF Indoor meeting in Dusseldorf in 7.10 on Sunday, she will be looking to maintain her unbeaten season with another fast run in front of a home crowd as she continues her comeback after injury.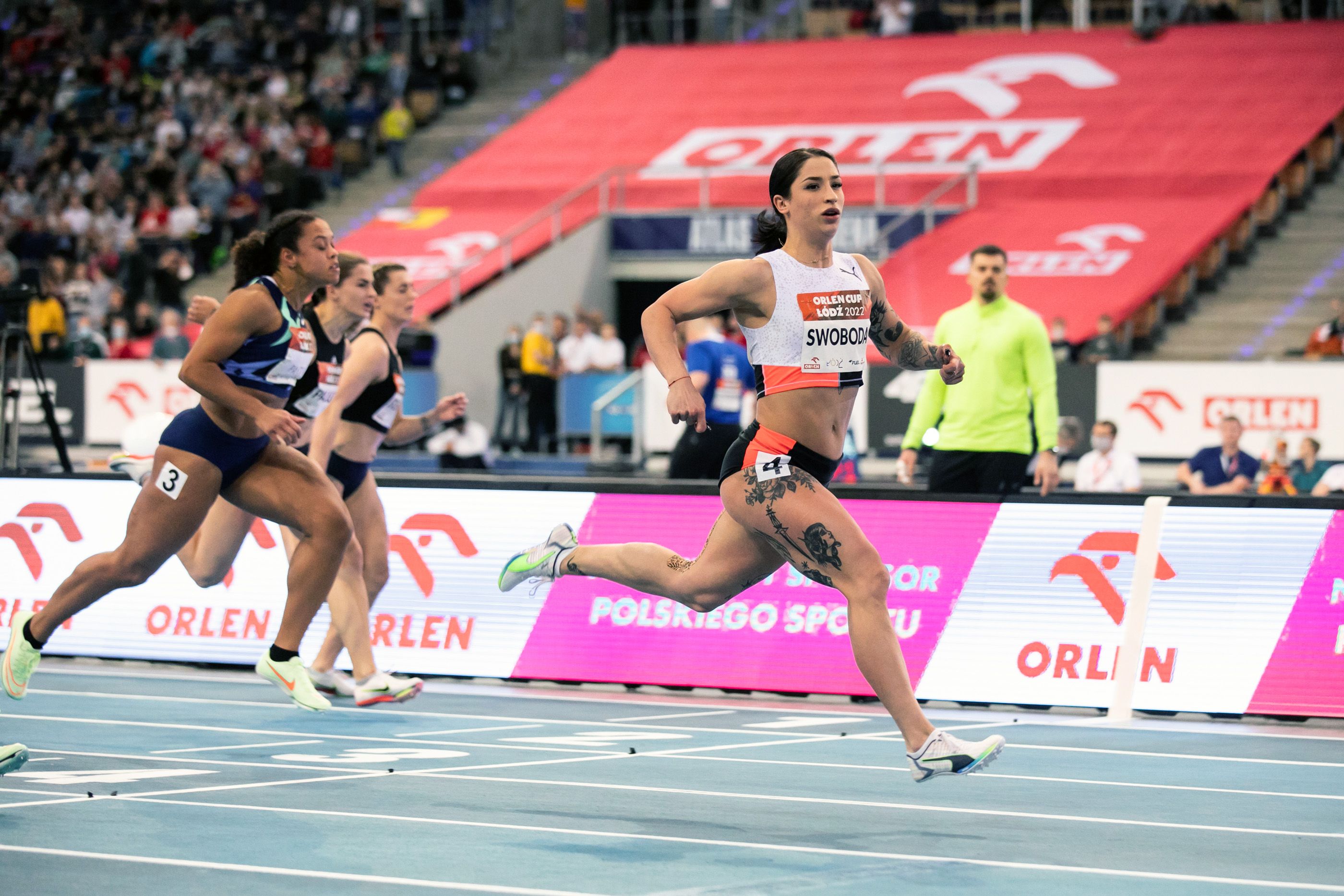 (© Marta Gorczynska)

Britain's Daryll Neita is another athlete in PB form and she improved her best to 7.11 when finishing second behind Thompson-Herah in Birmingham, while Poland's Marika Popowicz-Drapala and Pia Skrzyszowska plus Gambian record-holder Gina Bass are also among the entries.


Middle-distance records under threat
Fast times are on the cards in the men's 3000m and women's 1500m, with Selemon Barega, Lamecha Girma and Getnet Wale clashing once again in the longer event and their fellow Ethiopian Gudaf Tsegay returning to the track to run the distance in which she set a world indoor record of 3:53.09 in Lievin last year.
Wale, Barega and Girma respectively moved to second, third and sixth on the world indoor all-time list at that time thanks to their performances in Lievin 12 months ago, with steeplechase specialist Wale just missing Daniel Komen's long-standing world indoor record of 7:24.90. The three athletes battled again in Lievin last week but rather than chasing times they were chasing each other, and it turned into a competitive race, with Girma triumphing by pipping Barega to the line, 7:30.54 to 7:30.66, while Wale was third in 7:30.88. Kenya's Jacob Krop will hope to build on the PB of 7:34.67 he ran in Lievin, in what is his debut indoor season.


(© AFP / Getty Images)

After her record performance in the 1500m a year earlier, Tsegay had returned to Lievin this season with another all-time mark in her sights – Genzebe Dibaba's world indoor mile record of 4:13.31. A fall put paid to that aim, however, as she hit the track on the first lap and although she managed to recover to win the race in a meeting record of 4:21.72, the world record was out of reach.
Provided the fall has not had a lasting impact, she will be looking to make up for that disappointment in Torun, where she will again line up alongside her compatriots Axumawit Embaye and Hirut Meshesha, who finished second and third respectively in Lievin. Joining them are Ethiopia's Olympic 1500m fourth-place finisher Freweyni Hailu, plus Habitam Alemu and Lemlem Hailu, who respectively won the 800m and 3000m in Torun last year, and Australia's Linden Hall, who was third in Birmingham on Saturday in 4:07.36.
Uganda's 2019 world champion Halimah Nakaayi had improved her national indoor 800m record in Val-de-Reuil at the start of the week, dipping under two minutes for the first time indoors. Then in Lievin she went even quicker, running 1:58.58 to finish second behind Jamaica's Natoya Goule. Nakaayi has the opportunity to build on that further in Torun, where she goes up against Oceanian 800m record-holder Catriona Bisset, who set an Australian indoor record of 1:59.46 to finish second behind Britain's Keely Hodgkinson on her indoor racing debut in Birmingham. Poland's 2014 world indoor silver medallist Angelika Cichocka features, as does Ethiopia's Tigist Girma, runner-up in Val-de-Reuil.
Britain's Elliot Giles has great memories of Torun, having run 1:43.63 to become the second-fastest indoor 800m runner of all time at last year's meeting, and he returns off the back of a series of first and second-place finishes in recent weeks. The men's 800m in Birmingham came down to a great battle between Giles and Kenya's Collins Kipruto, with Kipruto improving his indoor PB to 1:45.39 and Giles running 1:45.42 for the second-best time of his career, and Torun offers a rematch between the two.
Andreas Kramer is also back to race in the stadium where he ran his Swedish indoor record of 1:45.09 last year, and they are joined by athletes including Bosnian world silver medallist Amel Tuka, Ireland's Mark English and Poland's world indoor champion Adam Kszczot, who continues his farewell indoor tour before retirement.
Poland's world indoor and outdoor medallist Marcin Lewandowski also drops down in distance to contest the four-lap event and is looking forward to racing in front of a home crowd as a busy year picks up pace.
"I love this indoor arena. I say this is 'my meeting' – many times I have run a national record here so I am very glad I can run here again," he said. "I am going back to my past love – the 800m – because I focus on the 1500m right now. Before, when I did the 800m professionally, I was focused on good results all the time. Now I can enjoy the race.
"I am going to defend my world indoor silver medal in Belgrade. I am very focused on it. But that is not the only thing (this year). Then we have the European Championships, where I am going to defend my silver medal, and the World Championships outdoors, where I am going to defend my bronze medal. So, it's going to be a long season, but I am waiting and very excited."


Bol targets Torun en route to Belgrade
Olympic 400m hurdles bronze medallist Femke Bol started her season with not one but two wins in Metz a week ago – first taking the 400m and then the 200m. In the two-lap event, Bol went close to the Dutch indoor record she set when winning European indoor gold in Torun last year, clocking 50.72 for a performance which places her second on this season's top list. Poland's Olympic mixed 4x400m champion Natalia Kaczmarek ran a PB of 51.58 in Metz and will also be in Torun, along with her teammate Justyna Swiety-Ersetic and Lieke Klaver, who formed part of the winning European indoor 4x400m team with Bol last year.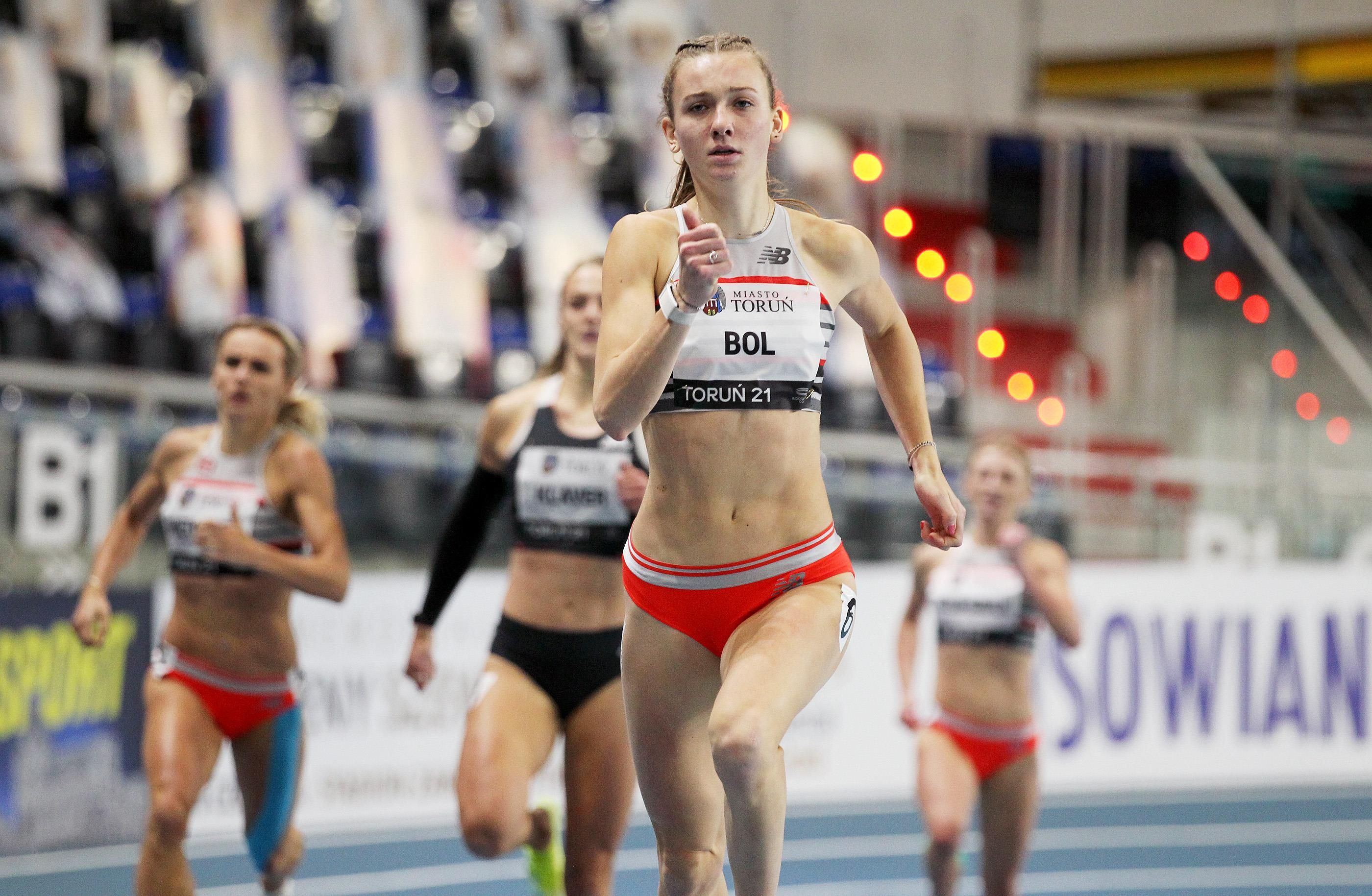 (© Jean-Pierre Durand)

"I have some very good memories, so I am really happy to be back," said Bol, who won her European indoor 400m and 4x400m titles in national record times in Torun. "I know it's a really fast track and I will be happy to experience the crowd."
On her season opener in Metz, she added: "It was a really nice first race, it was close to my personal best. It shows to me and my team that we are doing a good job and it is all going well. I am going to go to the World Indoor Championships, so I am excited about that."
The men's 60m hurdles features France's European indoor champion in Torun, Wilhem Belocian, plus Spain's 2016 Olympic silver medallist Orlando Ortega and Poland's Damian Czykier and Jakub Szymanski. In the women's line-up are Finland's Reetta Hurske, Devynne Charlton of the Bahamas and Elvira Herman of Belarus, who have all dipped under eight seconds this season, plus Zoe Sedney of the Netherlands who claimed a narrow win in Birmingham.
In the men's 60m there is Arthur Cisse, fresh from equalling his own Ivorian record of 6.53 in Metz and then winning in Dusseldorf in 6.56, plus the USA's Elijah Hall and Mike Rodgers, who finished third and fourth in a close Birmingham race, clocking 6.56 and 6.58 respectively.


Lisek and Haratyk hope to star on home soil
National record-holders Piotr Lisek and Michal Haratyk are among the home stars competing in the pole vault and the shot put.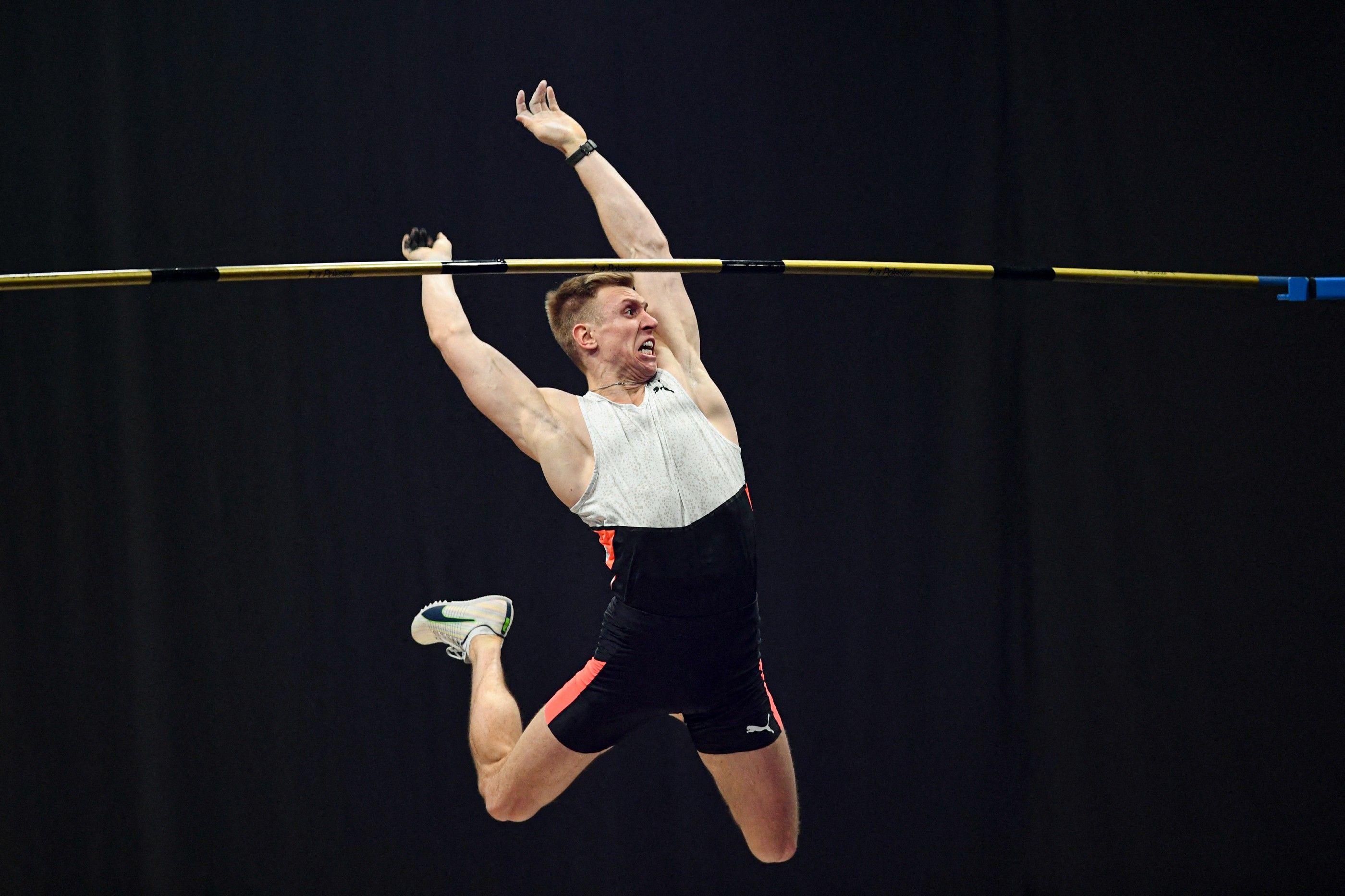 (© AFP / Getty Images)

Five-time world medallist Lisek, who set his Polish indoor record of 6.00m in 2017 and cleared 6.02m outdoors two years later, cleared 5.91m when he won at this event in 2018 and will be looking to return to those sorts of heights. The 2011 world champion Pawel Wojciechowski will also want to make the most of the home support in a competition which features Brazil's 2016 Olympic champion Thiago Braz, Dutch record-holder Menno Vloon and Asian record-holder Ernest John Obiena of the Philippines.
In the shot put, the 2018 European outdoor and 2019 indoor champion Haratyk returns to the scene of his European indoor silver claimed last year. His fellow Polish continental indoor champion Konrad Bukowiecki, who got gold in Belgrade in 2017, is also in the field following his 21.39m throw in Lodz, the third-best performance this season. Italy's Zane Weir and Leonardo Fabbri compete, as does Croatia's 2014 world indoor bronze medallist Filip Mihaljevic.
Leading the women's long jump entries are Sweden's European indoor bronze medallist Khaddi Sagnia, who won in Birmingham with a 6.70m leap, and Italy's world U20 record-holder Larissa Iapichino, with the pair separated by just a single centimetre when it comes to indoor PB performances – Sagnia's best being 6.92m to Iapichino's 6.91m.
Jess Whittington for World Athletics